When you shop through retailer links on our site, we may earn affiliate commissions. 100% of the fees we collect are used to support our nonprofit mission.
Learn more.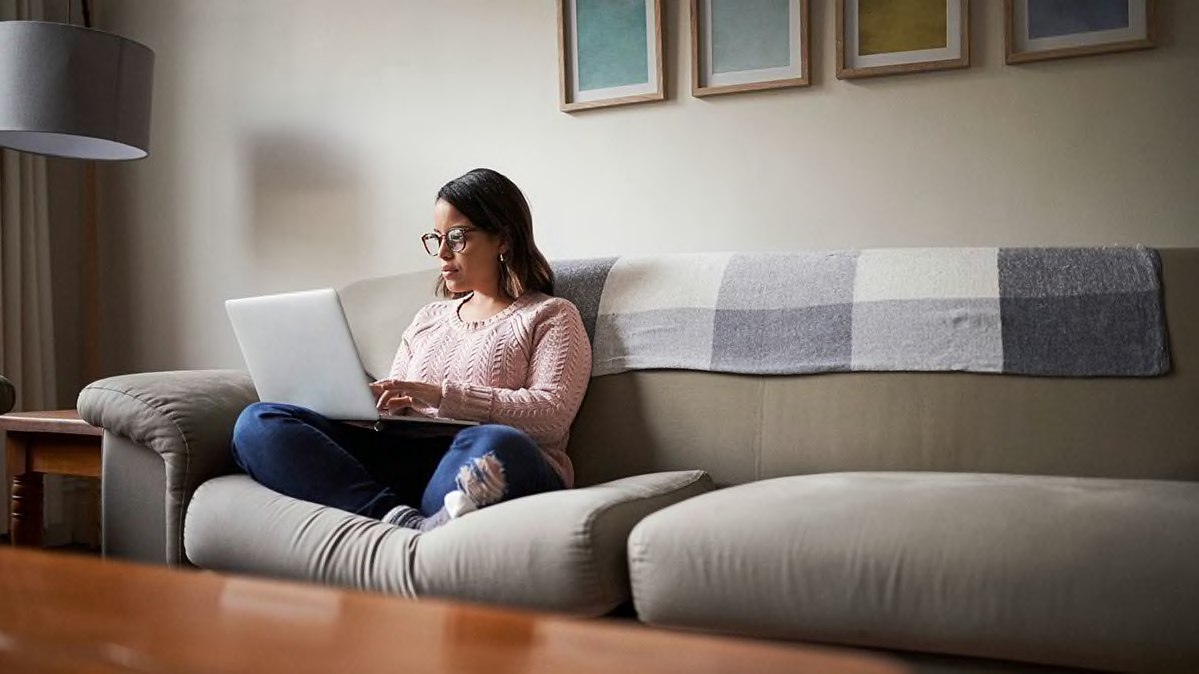 When Kevin Bailey, an Atlanta salesman, wanted to purchase a $2,000 stationary bicycle, he was pleased to see on the company's website that he could pay for it in installments over 36 months, at zero percent interest. He found the idea of spreading out the payments at no extra cost appealing, and he didn't ask a lot of questions. Plus, he says, he was "focused on getting the bike."
But shortly after Bailey lost the debit card he was using to make the payments and subsequently canceled it, he says a company called Affirm contacted him about a missed payment. Only then did he learn that he had taken out a loan from Affirm rather than from the bike company itself, he says.
Bailey asked Affirm if he could repay the loan with a credit card until his bank reissued his debit card, but was told Affirm doesn't accept credit cards. He eventually cleared up the problem without being charged late fees, but says he found the experience frustrating and confusing. What's more, he later discovered his credit score had dropped. He thinks it may have been a result of the missed payment.
"Not everything was explained to me," he says. His advice to others? "Ask questions."
Point of sale loans—in which online buyers are offered the option of an on-the-spot "buy now, pay later" loan from a third party as they check out—are available at many retail sites, including Walmart, Urban Outfitters, and Nest. The recent acquisition by Mastercard of Vyze, which acts as an intermediary between a retailer and multiple potential lenders, is likely to increase the already rapidly growing availability of such loans.
Offered by financial-tech companies—including not only Affirm but also Afterpay and Klarna, among others—these loans work like this: When you're finished shopping on a participating retailer's website, you click a button at checkout to indicate you want to pay by installment over a set period of time (generally weeks or months). You may also apply via a loan provider's app. Within seconds, the lender performs a credit review and tells you whether you've been approved before you proceed with the purchase. (While not all lenders could tell us what percentage of applications they accept, Afterpay says it accepts "the vast majority.") The services may take payment via debit card, check, bank transfer, or even, in some cases, by credit card.
The appeal is clear: Point-of-sale loans are fast, convenient, fee-free, and often come with good terms, like zero percent interest. Plus, they look tempting if you want to avoid racking up credit-card debt or don't have a credit card. "We've heard from consumers that seeing an amount to pay each month, without having to calculate interest and fees, makes it easier for them to feel in control of repaying a purchase and confident they can do so," says Elizabeth Allin, vice president of communications at Affirm.
But it's important to know that you're taking out a third-party loan and read the fine print, because each company offers different plans. Many of them are customized for individual retailers, with different pay structures and potential penalties for late or missed payments.
"Consumers don't always know the details of the loans and what they are agreeing to," says Chuck Bell, a program director with the advocacy division of Consumer Reports. What's more, the ease of taking these loans may lead consumers to spend more than they otherwise would.
So although these loans may seem to tick off many boxes if you're trying to be financially responsible, they come with a number of important caveats.
Point-of-Sale Loan Pain Points
"Each can have different fee structures, and some may be operating on a deferred-interest model," Bell says. That means that if you don't pay off the loan within the designated period, you may end up paying interest charges you didn't expect. "The rules can differ significantly from product to product," he says.
Afterpay, for instance, has you pay for your purchase in four equal installments every two weeks. Affirm gives consumers a choice of making monthly payments on plans that are three, six, or 12 months long (though, as in Bailey's case, the terms can vary for larger purchases, depending on the retailer's wishes). And Klarna, according to the site's terms of service, offers three types of loans, allowing consumers to pay in full at a later date, split the cost into four biweekly payments, or pay installments monthly.
Interest Rates and Penalties May Apply
It's true that many of these companies offer zero interest loans, but even when they do, those rates may not be available to everyone. Whether or not you're charged an interest rate up front is in large part at the discretion of the retailer, the lending companies say.
When it does charge interest, Affirm says its can run as high as 30 percent APR, depending on a consumer's creditworthiness. Klarna caps its rates at 19.99 percent for standard purchases.
But even if the company gives you a zero percent loan, if you're late on a payment, that can definitely lead to higher costs. Klarna may levy a "delayed payment fee" of up to $10 if a shopper's automatic payment doesn't go through. Afterpay also charges late fees, which are capped at 25 percent of an order's value. (Affirm says it never charges late fees.)
"That's a chunk of change," Liz Weston, a certified financial planner and a columnist for NerdWallet, points out. "It's something to consider" before agreeing to a loan.
Finally, while these loans themselves don't add to credit card debt, just as with other loans or debts, a consumer who defaults will likely face collections and a mark on their credit report. Bailey reports that as a result of his credit score drop, he had trouble securing the home refinancing loan he wanted. (The flip side of that is that paying off your loan in a timely way will benefit your credit score.)
Bookkeeping Could Be Burdensome
Because they're relatively short-term and may need to be made biweekly, the payments on these loans can be difficult to keep track of. Like Afterpay and Klarna, firms may send out auto-reminders, and of course you can set your own. But even if you opt for automatic withdrawals from your account, you'll still have to make sure that you have money in your account whenever the payment is set to be made.
Returns Can Be Tricky
"Return policies are a big issue," says Bell. For instance, if something goes wrong with an order and you cancel it or return the item, you can be required to continue paying the loan until the lender receives notification that it was voided or the product was sent back. Affirm, Afterpay, and Klarna need confirmation from the merchant before they end the loan. Returns are also subject to a merchant's individual policies, which may create headaches for dissatisfied consumers.
"If there is a problem, it can make the dispute more complex and time-consuming," Bell says. But all three companies have a process for returning consumer payments once a retailer reports that an item has been returned.
Nonetheless, some consumers, like Bailey, say they have run into problems for the reasons Bell cites. "Make sure you know everything about the financing," Bailey advises. "You have to be careful."
You May Spend More
These loans may affect how much you spend. "The big concern is whether this is going to facilitate impulse spending," says Weston. "You don't have to think too much before you sign up."
Affirm says its loans do influence consumer behavior because shoppers know exactly how much they will be spending on a given product and don't have to pay it all up front. "This leads to consumers spending more per order, as well as an increase in conversion," meaning the consumer actually buys the contents of their shopping cart, says Affirm's Allin. "Merchants that offer Affirm see a 92 percent increase in average order value and a 20 percent or more increase in conversion. . . . In many of these cases, customers said they wouldn't have purchased the item if they had to pay in full up front, but the ability to spread the cost out over time makes them more comfortable with the purchase."

The Bottom Line
These loans may be useful for consumers in some cases, especially for those without credit cards. But Bell says his advice is to proceed cautiously, or opt for an alternative payment such as cash or a credit card if you don't understand the loan's terms. "Consumers have to be prepared to walk way if they don't understand what they're getting into," he says.
Editor's Note: This article was updated to reflect new information from Afterpay.