When you shop through retailer links on our site, we may earn affiliate commissions. 100% of the fees we collect are used to support our nonprofit mission.
Learn more.
Luxury cars are expected to be a cut above in comfort, convenience, and performance. Among the defining attributes is a refined ride that isolates passengers from unpleasant bumps and vibrations.
Consumer Reports testers found that the usual high-end luxury suspects (think BMW 7 Series and Mercedes-Benz S-Class) still have the smoothest rides. But several midsized luxury sedans made our list below, and without the six-figure prices.
CR also rates some mainstream models as offering a high-end ride, including the Chevrolet Impala and Ford Fusion. (See the link below.)
Check out Great Rides for Less Money.
How We Evaluate Ride Comfort
Our judgments are based on a 30-mile loop at predetermined speeds on a course that includes a variety of roads with bumps, ruts, and undulations, and also a typical highway section.
Our engineers noted whether the suspension absorbed and isolated appropriately. Our testers determined whether the ride was stiff, choppy, tender, or floaty, and how well the car coped with pavement flaws. CR testers were on the lookout for adverse ride motions such as side-to-side rocking. The CR team's experiences from commuting in the test cars also were factored in.
The vehicles are listed in descending order, starting with the luxury model that got the highest score for ride comfort.
Mercedes-Benz S-Class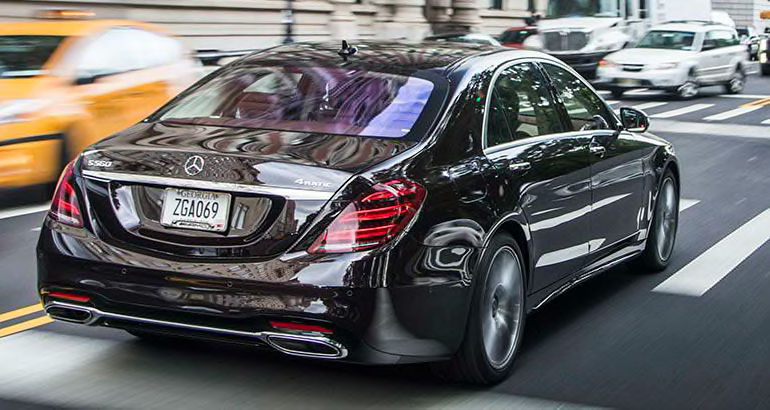 The S-Class is brimming with features and qualities that make it stand out among luxury cars. In fact, the plush and steady ride is the best we've ever tested. Bumps and ruts disappear under the car's tires and standard suspension as if they weren't even there. The highway ride is a serene, smooth glide.
Read the complete Mercedes-Benz S-Class road test.
BMW 7 Series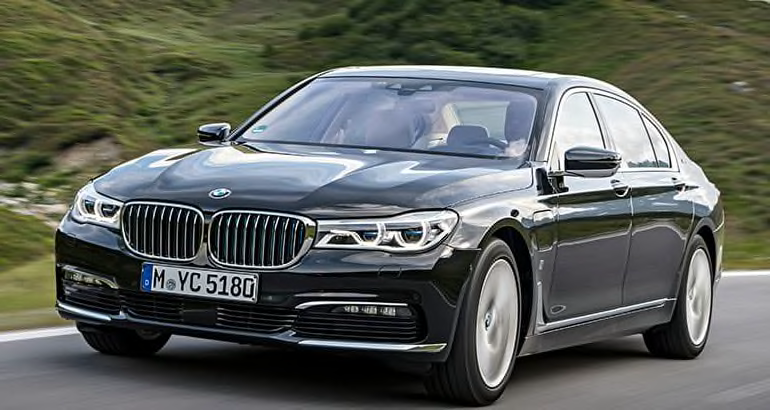 The new BMW 7 Series delivers a first-class travel experience with its serene ride, high-tech features, thoughtful touches in a comfortable and beyond-impeccable cabin, and interior silence. The standard air suspension absorbs the road, keeping the big BMW (and its passengers) relaxed. The ride remains composed regardless of how uneven the road is or how fast you're driving on it. It's only at low urban speeds that nastier sharp bumps come through.
Read the complete BMW 7 Series road test.
Audi A6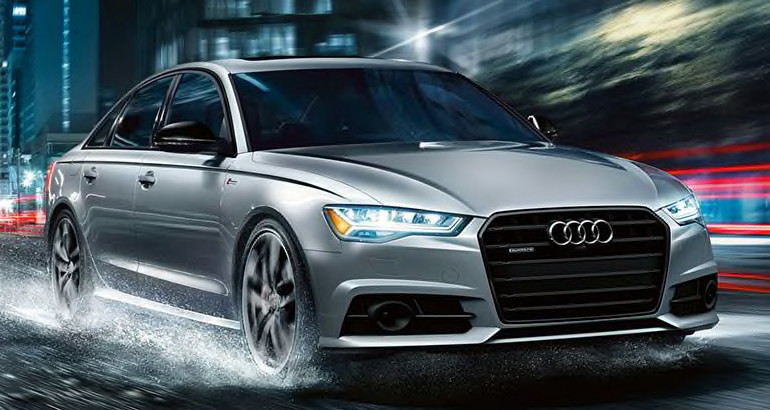 The A6 has a comfortable ride and, unlike other Audis we've tested, it doesn't feel overly firm at low speeds. Body motions are well-controlled, and the car remains steady and composed on the highway. The cabin is exceptionally quiet, with only traces of road noise and a muted engine murmur. Its potent supercharged V6 engine and slick eight-speed transmission deliver effortless power. Available permanent Quattro all-wheel drive assures traction and peace of mind on winter roads.
Read the complete Audi A6 road test.
Lincoln Continental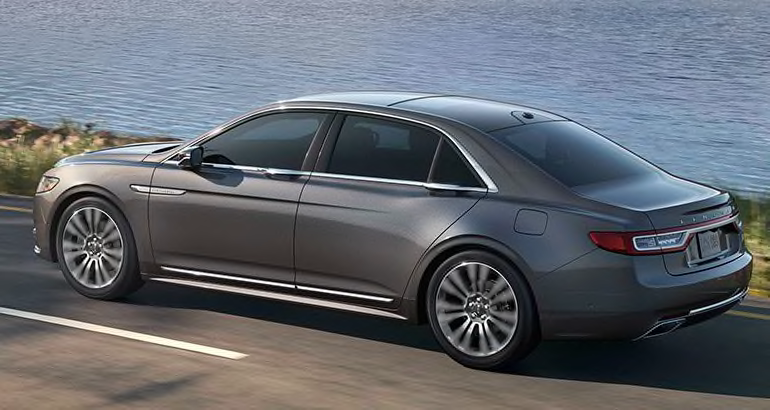 The Continental has a long history, and although that might make it a household name, it might also lead potential buyers to dismiss it as old news. But that would be a shame because this is a thoroughly modern sedan. The Continental rides very well, befitting its mission as a luxury sedan. It absorbs just about any bumpy road, and the body remains mostly steady. Cars with the 19-inch wheels ride better than those with the 20-inch ones, which tend to transmit more of the road texture.
Read the complete Lincoln Continental road test.
Audi A8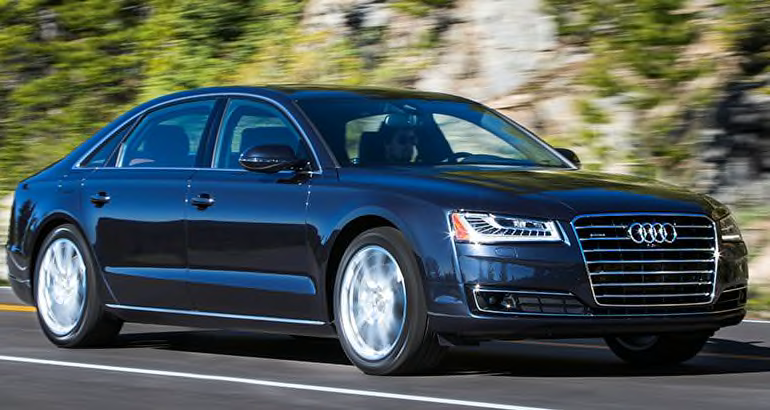 Audi's flagship sedan, the A8, scored well in our luxury-car lineup, alongside the world's best. Although the ride can be firm at low speeds, it is impressive overall. The suspension absorbs serious bumps and ruts well, and there are few body motions. The highway ride is smooth. The cabin is very quiet and tranquil, with muted road, wind, and traffic noise.
Read the complete Audi A8 road test.
Genesis G90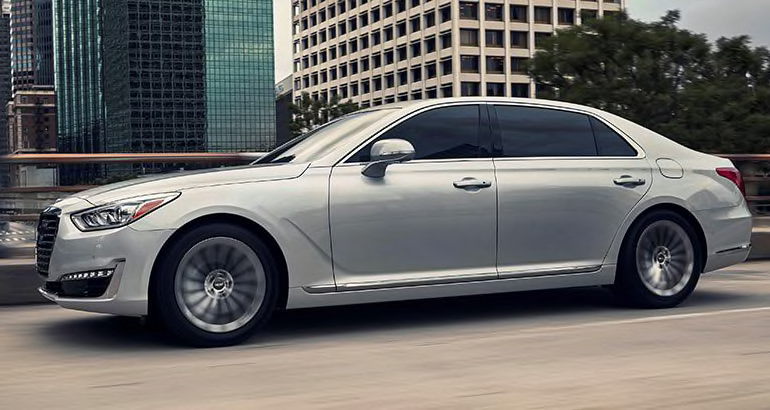 The G90 is a thoroughly capable and competitive luxury sedan that, if you ignore brand cachet, can challenge the world's best. It falls short of the Mercedes-Benz S-Class' ultimate magic carpet ride, but the G90 delivers a comfortable, soft, and steady ride. Only very sharp ruts or ridges manage to creep in, and only occasionally. Even though the G90 is a large and heavy car, it's responsive in the corners but not sporty. It undercuts most ultraluxury flagships by a good $20,000 yet cedes very little to them. We found the G90 to be pampering and luxurious. Its powertrain is as smooth, punchy, and refined as any competitor's, and the car is very quiet.
Read the complete Genesis G90 road test.
BMW 5 Series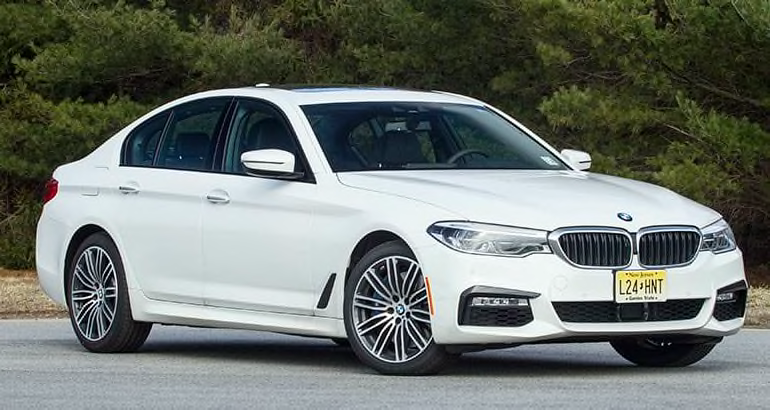 BMW's focus on reducing weight, adding technology, and minimizing cabin noise resulted in a car that's remarkably satisfying but no longer among the sportiest choices. Instead, it's plush, quiet, finely crafted inside, frugal with fuel, and more user-friendly than before. BMW loyalists will immediately notice that the ride in this generation of the 5 Series is more calm and serene, and less high-strung, than in traditional BMWs. The car is unfazed by most road imperfections, with bumps absorbed in a muted and controlled way. Body motions are very well-maintained, and yet nothing is abrupt. Overall, the ride is relaxed and composed, no matter the surface.
Read the complete BMW 5 Series road test.
Cadillac CT6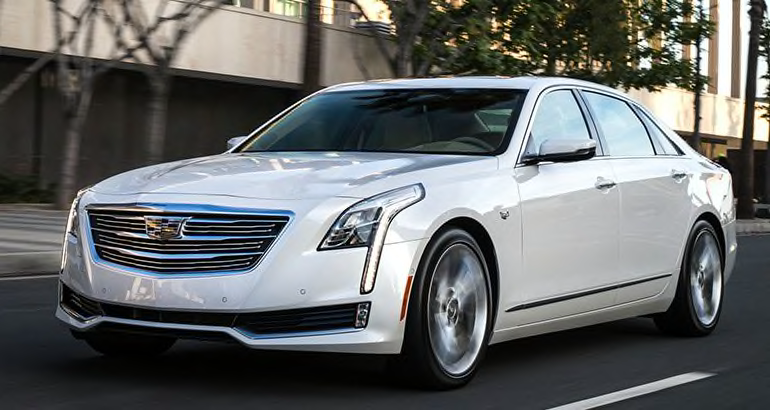 Cadillac's flagship CT6 is an impressive luxury car. Plush, roomy, quick, agile, and high-tech, it just might be worthy of Cadillac's old slogan: "Standard of the World." The CT6's stellar road-test score certainly ranks it among the best sedans. In particular, the CT6 ride not only is very comfortable but also remains stable and controlled. The suspension has a layer of plushness that masks all types of road imperfections, delivering only muted impacts into the cabin. The highway ride is smooth, giving gradual ride motions over undulations.
Read the complete Cadillac CT6 road test.
Jaguar XF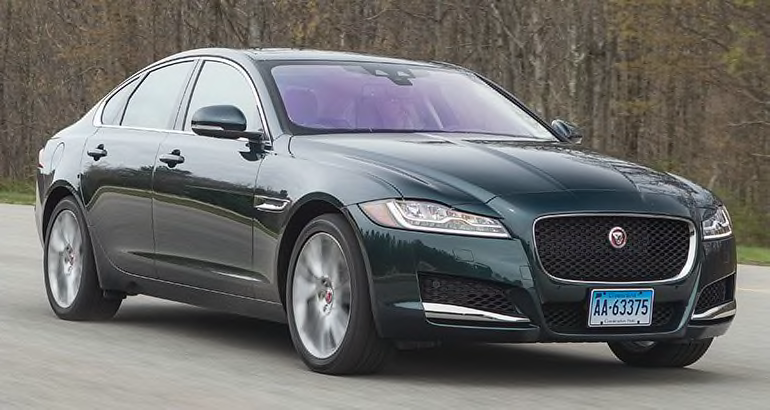 Jaguar's midsized XF luxury sedan faces an uphill battle against models from the segment-dominating German trio of Audi, BMW, and Mercedes-Benz. The XF's main draw is its terrific blend of handling agility and a supple ride. The ride absorbs just about any pavement rut or bump it encounters. The highway ride is extremely smooth. Unfortunately, several aspects—including a limited infotainment system, a rather bland interior, and unpolished noise isolation—hurt the Jag's luxury credentials.
Read the complete Jaguar XF road test.
Mercedes-Benz C-Class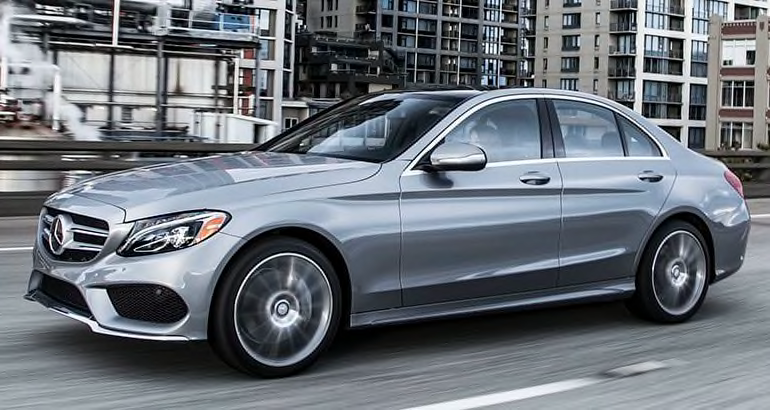 The Mercedes-Benz C300 has a beautiful interior and delivers a driving experience that is close to ideal when it comes to balancing performance and comfort. The C300's ride is steady, yet with a layer of cushiness that masks bumps very effectively. Impacts are muted except for the odd whack on a really bad pothole due to its run-flat tires. Overall, the C-Class has the most comfortable ride in the sports sedan segment. Our test car had the standard suspension; other options include an adjustable Airmatic suspension and a sports-tuned suspension paired with 18-inch wheels. The C300 delivers the driving pleasure people expect from the brand. For those new to the brand, we think you'll find the C300 to be comfortable, quiet, agile, and altogether well-done.

Read the complete Mercedes-Benz C-Class road test.