Organic Mattress Labels You Can Trust
CR examines three that merit consideration, plus five that are only somewhat meaningful
Concerned about chemicals in your mattress? Manufacturers of organic mattresses suggest that their products are safer, and this product category—though still niche—is growing.
But determining whether these mattresses are partially or completely chemical-free can be a challenge because there are so many different labels that make various claims.

You might even notice a mix of labels as you shop, and some apply only to a portion of the bed. Casper mattresses, for instance, are compliant with Oeko-Tex Standard 100 for the top latex layer alone; the rest of the bed is labeled CertiPUR-US (more on what those mean in a moment).
"Some common mattress claims and logos are backed by strong, extensive standards that aim to minimize environmental impacts, from the farms that grow the cotton to the factories that make the mattress," Vallaeys says. "Others cover just one aspect, like testing for indoor air emissions of a particular set of chemicals." But you can't tell from simply looking at the logo which ones carry stronger standards.
If you're in the market for a mattress made without potentially harmful chemicals, here's what you need to know about the labels you'll see and their claims, based on our in-depth analysis.

Before you buy a new bed, check our mattress ratings and buying guide. You'll find shopping tips, reviews of more than 100 mattresses, plus ratings of mattress retailers and brands.

Only two mattress labels precisely meet the most stringent qualifications: the Global Organic Textile Standard (GOTS) and, for mattresses that contain latex, the Global Organic Latex Standard (GOLS), which is found on the OrganicPedic by OMI Flora Nouveau.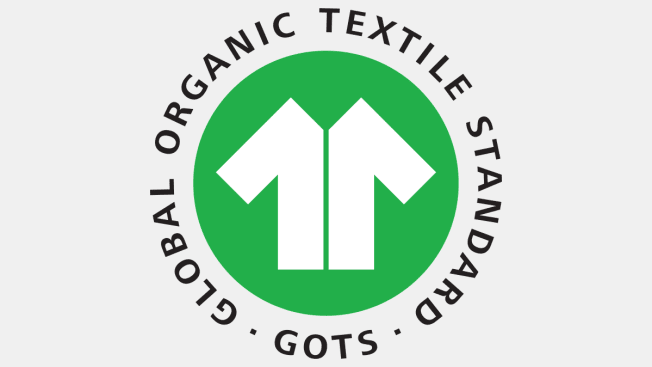 GOTS requires that at least 95 percent of the materials in the mattress be certified organic, and it prohibits outright the use of certain substances even for the other 5 percent, such as chemical flame retardants and polyurethane, the chief ingredient of memory foam.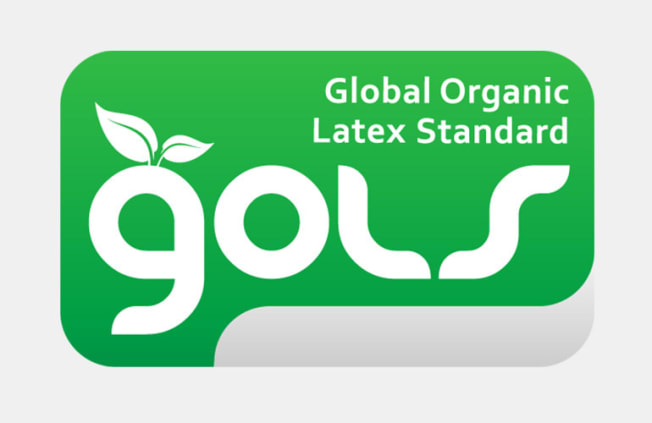 GOLS ensures that a mattress with latex is made of 95 percent organic latex, with restrictions on the other 5 percent of the mattress's components. Natural-latex mattresses may have both the GOTS and GOLS labels.
Good: Oeko-Tex Standard 100
While Oeko-Tex Standard 100 doesn't ensure that a mattress's fiber is produced organically, it does set limits for the emission of harmful chemicals such as formaldehyde and other volatile organic compounds (VOCs), which are linked to ozone, smog, respiratory illnesses, and memory impairment. It also bans the use of certain chemical flame retardants, colorants, and allergenic dyes.
5 More Mattress Labels With Some Value
We found these five additional certifications only somewhat meaningful because many are more limited than the labels above. Still, you may find a certification that addresses a particular concern, such as use of chemical flame retardants. None of these, however, address the sourcing of raw materials.
CertiPUR-US applies only to the polyurethane foam in a mattress. While other standards, such as GOLS, bar this foam altogether, CertiPUR-US prohibits certain substances that are in many foams (such as polybrominated diphenyl ether, or PDBE, flame retardants) and requires testing for formaldehyde and other chemicals.
Greenguard requires testing of a finished mattress for specific emission limits of formaldehyde and other volatile organic compounds.
The related Greenguard Gold has more stringent emission limits on the above VOCs.
The Department of Agriculture allows the term "organic" on mattresses (for instance, "made with organic cotton") if only a portion of the components are certified organic. Other components, in fact, not only don't need to be organic but also can be processed using potentially harmful chemicals.

Organic Content Standard 100 refers only to the percentage of certified-organic materials, not to the presence of flame retardants, VOCs, colorants, or dyes.
Prices for mattresses with green claims run from as little as $600 to more than $25,000 for luxury versions. In general, expect to pay around $2,000 for a queen-size mattress—more for one meeting GOTS or GOLS.
Whichever mattress you buy, to reduce your exposure to potentially harmful chemicals, air it out for at least 48 hours before using it. That probably means you'll have to dispose of the old mattress yourself (rather than letting the retailer haul it away when it delivers the new one), but you might thank yourself in the long run.