March Issue Features Seven Standout Machines as a New Generation Embraces the Hobby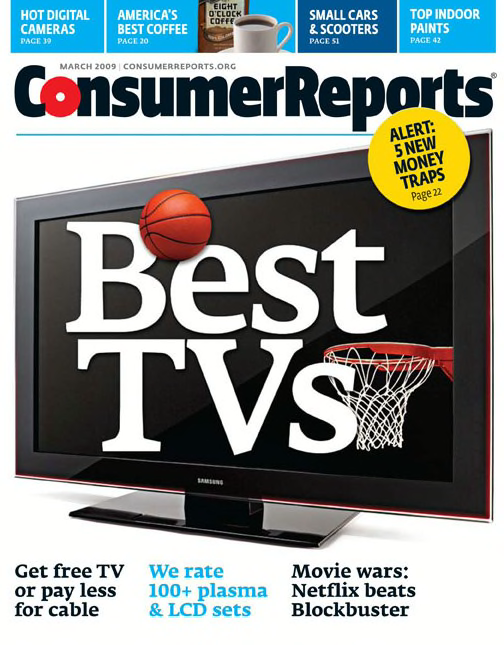 YONKERS, NY — Sewing has been introduced to a new generation due to shows like "Project Runway" and "Trading Spaces." "Sewing machines" is one of the more frequently searched terms on
www.consumerreports.org
.
Consumer Reports
recently tested 18 sewing machines and found seven standout models. Manufacturers who are leaders in
sewing machines
sales didn't necessarily have the best performing products in lab tests.
Singer, a brand synonymous with sewing, leads in sales, but not in testing. The Singer sewing machines
CR
tested were easy to use and relatively inexpensive, but sewing performance was only fair to average, a drop from past tests.
Machines from Brother, Bernina, and almost every other manufacturer performed better. Brother makes official "Project Runway" sewing machines, including the Brother Innov-is 40, $400, which is one of
CR's
top performers.
Consumer Reports
also found that sewing machine warranties vary considerably. Warranties of most tested models range from three-months to a year for parts and labor and from 10 to 25 years for mechanical defects. Five of the tested models needed one or more repairs, parts, or reprogramming.
"While all the machines we tested could handle straight seams and zigzag stitches, plenty for basic sewing and repairs, you can use our Ratings to match the machine to the type of projects you'll make and the fabrics you'll use." says Celia Kuperszmid Lehrman, deputy home editor at
Consumer Reports
. "Beginners and intermediates might consider buying more machine than they need because their skills and interest may grow."
Shopping for the Best Machine
Consumer Reports'
online readers told us that shopping for a sewing machine was worse than shopping for a used car. Major retailers set firm prices, but choices are limited and repairs can be a hassle. Comparison shopping is difficult with many dealers setting their own price and not quoting prices over the phone. On the plus side, many dealers offer sewing lessons, service, and sell parts and accessories.
For budget conscious shoppers and beginners, mechanical models will do fine for basic sewing. The
Consumer Reports
Best Buy, Kenmore 15358, $120 handles heavy denim and sheers well, making it a good choice for mending and making curtains, it is also lightweight enough to carry to sewing classes.
Many electronic sewing machines have touchpad controls and recommend the best stitch, settings, presser foot, and more based on the material. All the electronic models tested were easy to use and have a programmable memory to save stitch and letter settings. The Brother Innov-is 40 Project Runway Limited Edition, $400 is a
Consumer Reports
Best Buy, and it combined fine sewing performance with a reasonable price. If you're a quilter, consider the $1,350 Bernina Activa 230PE, which combined fine quilting with excellent sewing. The $900 Janome Memory Craft 6600P trades some sewing prowess for a lower price.
Take a test drive

– Independent dealers will usually let the shopper try the machine in the store, so take a project and a few fabrics. If it is not allowed, ask about returns.
Never pay full price

– Save by searching for online coupons and asking about upcoming sales, trade-in allowances, and interest-free financing. Don't be shy about negotiating with dealers and asking for free sewing lessons.
The full report on sewing machines is available in the March 2009 issue of
Consumer Reports
, which is available wherever magazines are sold. The full story is also available online at
www.consumerreports.org
along with expanded buying advice and Ratings to help consumers make a smart purchase decision.