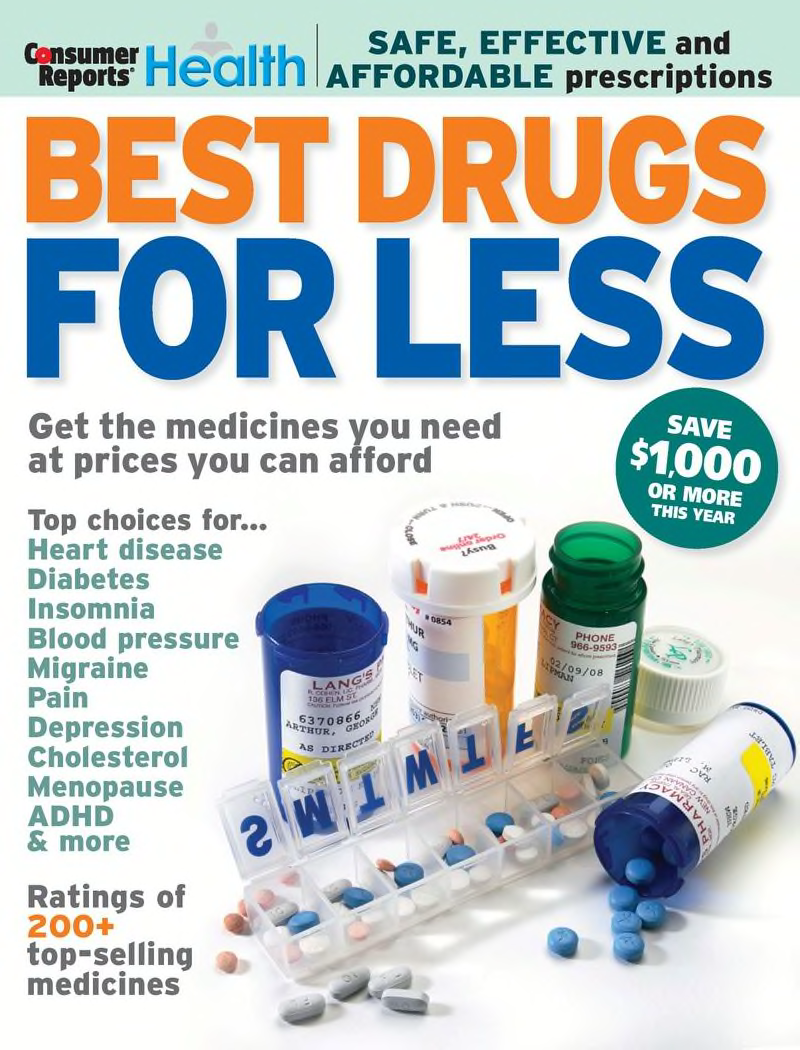 YONKERS, NY – Struggling to meet healthcare costs, 29 percent of Hispanic adults said they had decided against filling a script for cost reasons, according to a national poll conducted by the Consumer Reports National Research Center. Survey respondents said that they also economized by asking their doctor for free samples, skipping doses, taking smaller doses, or sharing a prescription with someone else on the same medicine.
Consumer Reports' poll demonstrates that the majority of Hispanic consumers in the U.S. are struggling with healthcare costs. When asked about how easy or difficult it is to afford healthcare, 66 percent responded "difficult" or "very difficult," including 88 percent of those without health insurance. Three-quarters of consumers earning under $50,000 and those born outside the U.S. or Puerto Rico reported difficulty dealing with cost, along with nearly 7 in 10 of those under the age of 55.
CR's poll shows a large portion of Hispanics do not have health insurance (44 percent). Those most likely to be without health coverage were ages 18-34 (55 percent), in households earning less than $25,000 per year (54 percent), or foreign born (56 percent). Hispanics without health insurance are more than twice as likely as those with health insurance to forego a prescribed medication because of cost. They are nearly twice as likely to skip a dose to make a prescribed medication last longer. Moreover, one-quarter of uninsured Hispanics reported taking a smaller dose to make a prescription last longer versus 16 percent of Hispanics with health insurance. The uninsured also are more than 4 times as likely to share a prescription with someone else. This "sharing" trend is also popular with the younger Hispanics ages 18-34 years—22 percent said they had shared.
"We were surprised by the extent to which Hispanic consumers are cutting corners and the risks they're taking to save money. The most important thing is for patients to talk to their doctors about the cost of medicines. This can be challenging for some patients, especially where there are language and cultural barriers" said Dr. José Luis Mosquera, medical expert for Consumer Reports.
New Magazine Identifies Proven, Cost-Effective Alternatives
The poll is being released in conjunction with Consumer Reports Best Drugs for Less, a 60-page magazine that rates more than 200 prescription drugs and over-the-counter medicines for more than 20 conditions including heart disease, asthma, diabetes, and depression. Consumer Reports Best Drugs for Less can be purchased by visiting www.ConsumerReportsHealth.org, where the Ratings can be accessed for free. The Ratings are part of a larger initiative by the newly launched Consumer Reports Health Ratings Center to provide consumers with health Ratings based on independent and unbiased review of the best scientific evidence available.
Cutting Corners on Prescriptions
Over the past six months, 38 percent of Hispanic adults have taken a prescription medication. Recent Rx use tracked strongly with age, with 80 percent of Latinos ages 55 years or older having used a medication, compared with just 19 percent of those under age 35. Similarly, the poll found that one-third of Hispanics are currently taking a prescription drug.
Nationwide, Hispanics currently taking a prescription medicine spent out-of-pocket an average of $65 on medicines during the past 30 days, the poll shows. Respondents without health insurance spent far more than the insured ($81 vs. $58), and those earning at least $50,000 spent nearly as much ($78).
Of those taking prescribed drugs, 51 percent are doing one or more of the following to save money: 29 percent did not fill a prescription that is too expensive; 28 percent have requested free samples from their doctors; 19 percent have skipped a dose of prescription medication or have taken a smaller dose (like cutting pills in half); and 6 percent have shared a prescription with someone who takes the same medication. The figures are even higher for those without health insurance.
Drug Advertisements Influence Consumers' Choices – Skepticism About Generics
Most Hispanics (70 percent) have been exposed to prescription drug ads, and among them, more than one-quarter (27 percent) have asked their doctor about a drug they learned about through advertising. Those in the lowest income-bracket (under $25,000) were also the most likely to ask their doctor about an expensive, brand-name drug they had seen or heard advertised. CR also found that doctors prescribe advertised medications that their patients request 43 percent of the time.
Many Hispanics who could benefit from generic prescriptions expressed skepticism about them. At least half of those without health insurance, aged 18-34, or those earning under $25,000 said they believe that generic medicines sometimes or never work as well as brand-name drugs.
Poll Methodology
The Consumer Reports National Research Center conducted a telephone survey using a nationally representative probability sample of Hispanic telephone households. 1,007 interviews were completed among Hispanic adults aged 18+. Interviewing took place over December 3-10, 2008. The sampling error is +/- 3.2% at a 95% confidence level.