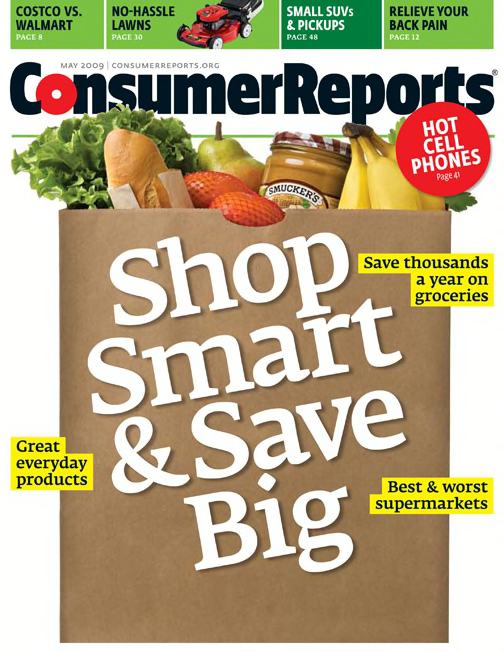 YONKERS, NY — Consumers don't have to pay a lot for strong and soft toilet paper, according to the latest report from Consumer Reports. Store brands like Costco's Kirkland Signature and Walmart's White Cloud cost roughly half as much as brand-name toilet paper, and scored very good or better for softness and disintegration in Consumer Reports' tests.
Quilted Northern Ultra Plush ($0.29 per 100 sheets) topped the list for its strength and softness. But at just 12 to 15 cents per 100 sheets, Kirkland Signature and White Cloud offer the most performance for the price. Either of theseCR Best Buy rolls could save a family of three roughly $130 per year.
Cottonelle Ultra ($0.37 per 100 sheets) and Scott Extra Soft ($0.13 per 100 sheets) also scored well in the Consumer Reports tests for strength and softness, but they weren't found to be the best values.
The complete report on toilet paper is available in the May issue of Consumer Reports, on newsstands on April 7 and online at www.ConsumerReports.org starting April 6.
Bigger is not always better
Although toilet-paper marketers are promoting more sheets, more layers and the added sanitation of wet wipes, the promises don't always hold true. More plies aren't always stronger.
To test toilet paper Consumer Reports technicians measured how much lead shot dampened sheets could hold before they broke. The strongest sheets were thickest and typically had two plies compared with just one for rolls that scored lower. However, Quilted Northern Ultra Plus has three plies and it was neither thickest nor strongest, and Scott Extra Soft proved about as strong as many two-ply rolls, despite having just one.
Scott 1000, at 6 cents per 100 sheets, delivered the most sheets for the lowest price, however its individual sheets were thinner than that of most other brands tested.
When it came to wet wipes, all three brands cost $4 or more for 100 sheets, and their individual sheets were thicker than the individual sheets of nearly all the rolls tested. That helped them ace strength tests. But none of the wipes broke apart in disintegration tests, which could be a concern for those with a septic system or small children who might get paper-happy.
How to choose the right roll
Shoppers should keep these tips in mind when it's time to buy a new stock of rolls or wipes:
Bulk up: The best way to save on rolls or wipes is to buy in bulk. Buying rolls in the usual 12-pack can save roughly 20 cents per roll versus buying rolls individually. Keep in mind that at big box stores like Costco, "bulk" means 36 rolls.

Be wary of claims: Some of the slowest disintegrating wipes and rolls in tests were labeled "flushable" and "septic safe" so look for rolls rated higher in the Consumer Reports disintegration tests.

Green options: Creating a paper that's both soft and strong using recycled content has been a challenge for toilet paper manufacturers. Consumer Reports tested Marcal 1000, Marcal Sunrise, and Seventh Generation rolls, which use 100 percent recycled materials. While all did well in disintegration tests, they only fared so-so for softness. All three were reformulated, in part to make them softer. All three were reformulated, in part to make them softer. Consumer Reports has since retested the reformulated versions of these greener brands: Marcal Small Steps, which replaces its earlier two recycled rolls, and the new Seventh Generation. Despite the changes, we found both of these greener rolls are still only so-so for softness as well as strength. But at just 8 cents per 100 sheets, the Marcal Small Steps is a good low-priced choice that can save you some green as it helps save the planet.
The bottom line: expect to pay more for the ultimate in strength and softness, however good values can be found for as little as a third of the price with store brands. And don't expect greener rolls to be especially strong or soft.