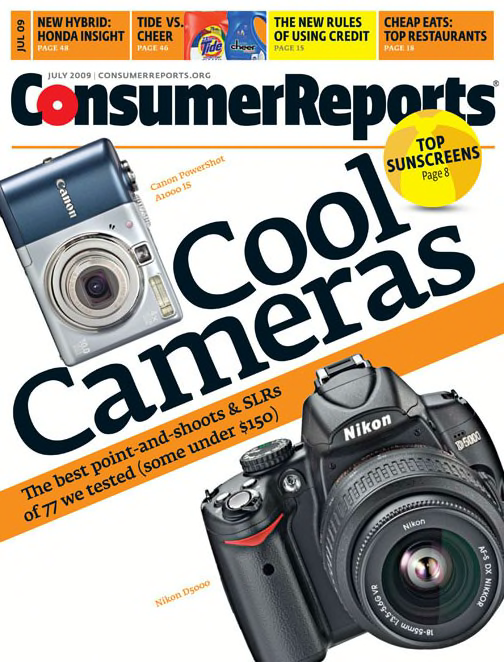 YONKERS, NY — The tough economy has put diners in the drivers seat to find good meals, good deals and choices for every budget and taste according to Consumer Reports latest Restaurant Satisfaction Survey.
The Capital Grille, First Watch, Biaggi's Ristorante Italiano, Maggiano's Little Italy and McCormick & Schmick's earned top marks among Consumer Reports ratings of 101 of America's most popular chains.
The Consumer Reports National Research Center gathered responses from 70,403 subscribers who made 158,744 visits to 101 restaurant chains between April 2007 and 2008. Diners were asked about their overall satisfaction, and to rate the quality of food, value, service, mood and choice.
Diners gave 21 chains top marks for food including, The Original Pancake House, Bravo Cucina Italiano, Texas Roadhouse, Bonefish Grill, Morton's The Steakhouse and Abuelo's. Five chains earned exceptional scores for value: Black-eyed Pea, Sonny's Real Pit BBQ, Azteca Mexican Restaurant, Cheddar's Casual Café, and First Watch.
At the other end of the spectrum, with lower marks across the board, were Buffalo Wild Wings Grill & Bar, Joe's Crab Shack, and Friendly's.
Where to Eat?
For great meals for less than $20, Consumer Reports readers recommend: Mimi's Café, Abuelo's, Cheddar's Casual Café, Elephant Bar Restaurant and Texas Roadhouse. Those restaurants earned better-than-average marks for food and value. First Watch and The Original Pancake House were also standouts for food and value, but are limited to breakfast and lunch fare.
When dining at a chain for a special occasion, Houston's, J. Alexander's, Biaggi's Ristorante Italiano, Bravo Cucina Italiano, Maggiano's Little Italy, Il Fornaio, Bonefish Grill, McCormick & Schmick's, The Capital Grille, Morton's The Steakhouse, Ruth's Chris Steak House and The Melting Pot all earned the highest marks for food, mood, and service.
Not many respondents ordered take-out food, but at more than 70 percent of visits, people who picked up food were very satisfied with the service. Respondents cited Famous Dave's, Carrabba's Italian Grill, Olive Garden, and P.F. Chang's China Bistro as better choices.
What's the problem?
While respondents were generally satisfied with their overall dining experience, they did have at least one complaint on 43 percent of restaurant visits. On 10 percent of their visits, they had two and on 14 percent, respondents had three or more complaints.
Noise (from loud customers and crowded tables) was the complaint cited most often. The Texas Roadhouse, Buffalo Wild Wings Grill & Bar, and Hooters were among the chains cited with higher than average noise complaints. Sloppy service (waiters or waitresses were inattentive or slow to bring food or the check) was next. The Rainforest Café, Friendly's and the Cheesecake Factory were among the eight chains with above average complaint rates.
Friendly's, Shoney's, and Logan's Roadhouse were among the chains cited for lack of cleanliness (bathrooms or floors were dirty, tableware was grimy). On average food-prep problems complaints (dishes were under- or overcooked, had too much or too little seasoning, or looked unappetizing) were low—only about 7 percent.
There were also complaints about long waits, which were more likely than average at The Cheesecake Factory, Rainforest Café, Texas Roadhouse, Houston's, P.F. Chang's China Bistro, and Outback Steakhouse. At those restaurants, 6 to 14 percent of respondents waited 30 minutes or more to be seated.
Dine for Less
Consumer Reports found that diners are all but guaranteed to come out ahead if they try any of the following great ways to save:
Look for bargains on the menu.

CR

found plenty: buy-one-get-one-free appetizers and entrées; all-you-can-eat specials; lower prices for smaller portions; off-peak dining specials; low-cost upgrades (add chicken to a salad for $1); flat-rate discounts of as much as 20 percent; even free food and more on almost all of the chains in the ratings.
Sign up for e-mail alerts. Chain Web sites are the best source of menu specials, discounts, and other promotions. That's how

CR

learned about IHOP's national free-pancake-day campaign and Denny's Grand Slam and Grand Slamwich breakfast giveaways. After signing up for e-mail at dozens of chains, we were flooded with coupons.
Show your age. Many family chains, including Bob Evans, Perkins Restaurant & Bakery, and Eat'n Park, have reduced-price menus for kids (usually under 10 or 12) and seniors (usually 55 and up). Some dinner chains offer incentives too, such as free meals for kids on Tuesday (Black-eyed Pea, Chevys Fresh Mex, and Beef O'Brady's). If you reveal your birthday (sign up online), some chains are particularly generous.
Time your visit. On weekdays and at off-peak hours, there are many chances to economize. Texas Roadhouse, for example, features 10 $7.99 dinners Monday through Thursday. Lone Star Steakhouse has a $7 soup-and-salad-bar buffet on the same days, from 11 a.m. to 6 p.m.
Eat at the bar. Pricey McCormick & Schmick's has a bar menu offering cheeseburgers and fries for less than $3, tuna rolls for less than $4, and jambalaya for less than $5. T.G.I. Friday's has bar appetizers for a penny if you join its Give Me More Stripes frequent-diner program. It's free.
Order takeout. Getting food to go at least saves the cost of a tip, and the list of chains accepting online and telephone orders is growing. So are the ranks of those allowing curbside pickup.
For complete ratings on all 101 chain restaurants in Consumer Reports survey and more advice on how to find incredible dining deals, check out the July issue of Consumer Reports, on sale June 2, 2009 or visit www.ConsumerReports.org.