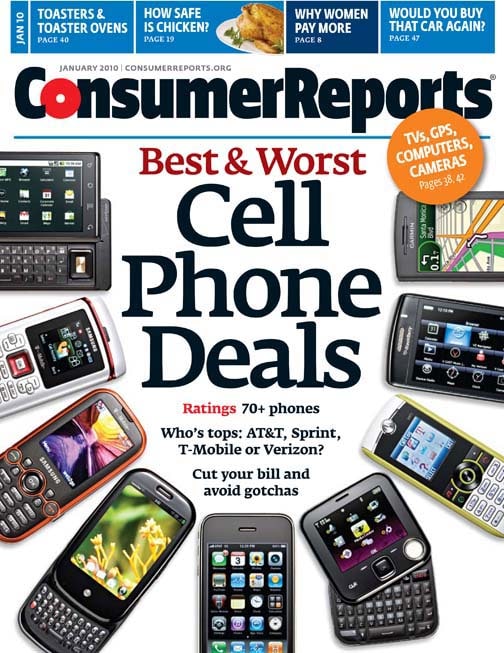 YONKERS, NY — Americans have many reasons to be annoyed, but what bugs them most are hidden fees and not being able to speak to a human being when they call customer service, according to a survey by Consumer Reports.
In a nationally representative survey conducted in late September, Consumer Reports asked 1,125 Americans to score 21 gripes on a 1-to-10 scale, 1 meaning an experience "does not annoy you at all" and 10 meaning it "annoys you tremendously."
Hidden fees (8.9 overall) and the inability to reach a human being (8.6.), top the list, but tailgating (8.3), cell-phone use while driving (8.0) and incomprehensible bills (7.8) were also among the more annoying things that rub Americans the wrong way.
The complete report on how Americans ranked all 21 annoyances is available in the January issue of Consumer Reports on sale December 1, and online at www.consumerreports.org.
Despite all the complaining, one group escaped the worst of the public's wrath. Americans have far more to be annoyed with than weather forecasters who get it wrong. They scored only a mere 4.3 on Consumer Reports gripe scale.
Respondents who identified themselves as Democrats were more annoyed than Republicans by television or radio shows during which people shout their opinions. Of the respondents who indicated a party affiliation, the mean gripe score for being annoyed at shouters was 6.9 for Democrats to 5.9 for Republicans.
Bad news for man's best friend or more accurately their scrupulous owners, unscooped dog poop (7.6) was high on the list, particularly with residents of urban areas.
Women were significantly more irritated than men by 11 of the 21 choices, including speeding drivers, having to remember passwords and PINs, and products that shrank but still cost the same. People older than 50 were more annoyed than younger folks about eight of the choices. Among them: discourteous cell-phone use, email spam, and cell-phone use while driving.
The Consumer Reports National Research Center conducted a telephone survey of a nationally representative probability sample of telephone households. 1,125 interviews were completed among adults aged 18+. Interviewing took place between September 10 and 15. The margin of error is +/- 2.9% points at a 95% confidence level.