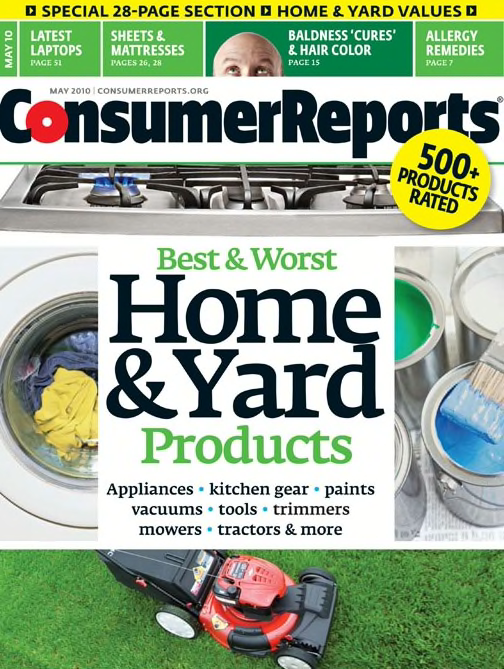 YONKERS, NY — Consumers are better off spending money on sunscreen or moisturizer, than anti-wrinkle facial serums according to the May issue of Consumer Reports, which put nine face serums to the test and found only minor and inconsistent improvements among test subjects.
Almost all of the serums claimed to reduce the appearance of fine lines and wrinkles within six weeks or less, but the effectiveness of even the best products was limited and varied from subject to subject. Every serum tested produced a visual change in wrinkle length or depth for at least some test subjects, and did nothing for others. And when there were any wrinkle reductions, they were at best slight, and fell short of the miracles implied on the product labels.
The report is one of three reports on the anti-aging market and the wide array of products that promise to turn back the clock. Consumer Reports Health reports on do-it-yourself hair dyes, baldness remedies, and over-the-counter wrinkle serums. The reports are available online at www.ConsumerReportsHealth.org.
"Consumers should focus on getting back to the basics like moisturizing and shielding skin from the sun. Beyond that, if you want to try an over-the-counter anti-wrinkle product, realize that the results may be minimal if any. For more dramatic improvements, talk to a dermatologist about using a prescription retinoid like Renova, Retin-A, or their equivalent generics," said Jamie Hirsh, associate editor, Consumer Reports Health.

Prescription retinoids, which contain a potent derivative of vitamin A, remain the only topical products proven in large, rigorous studies to reverse the collagen loss that causes wrinkles.
Two serums were rated as slightly more effective than the others: DermaSilk 5 Minute Face Lift ($40 per ounce) and Neutrogena Ageless Intensives Deep Wrinkle ($20 per oz). Interestingly, these two serums with the best results received fewer positive comments from the testers than the others. Consumer Reports Health also found that the one serum with all-natural ingredients (no parabens or phthalates), Burt's Bees Naturally Ageless Intensive Repairing, was the least effective at reducing wrinkles, despite its steep price at $56 per ounce.
Testing included 79 participants, 67 of them women, between the ages of 40 and 65. Testers used one serum on each side of their face for six weeks, longer than the time their manufacturers claim it takes for the products to visibly reduce wrinkles. Trained sensory panelists then analyzed high-resolution images of the testers' faces before using the serums, 20 minutes after the first applications, and after six weeks of use. Serums, which were tested for the first time by Consumer Reports Health, are thinner and more fluid than creams and usually soak into the skin quickly. Those tested range from $20 to $65 and are available at drugstores, department stores, and specialty beauty stores such as Sephora or online.