Target's chocolate offers superior flavor at a fraction of the cost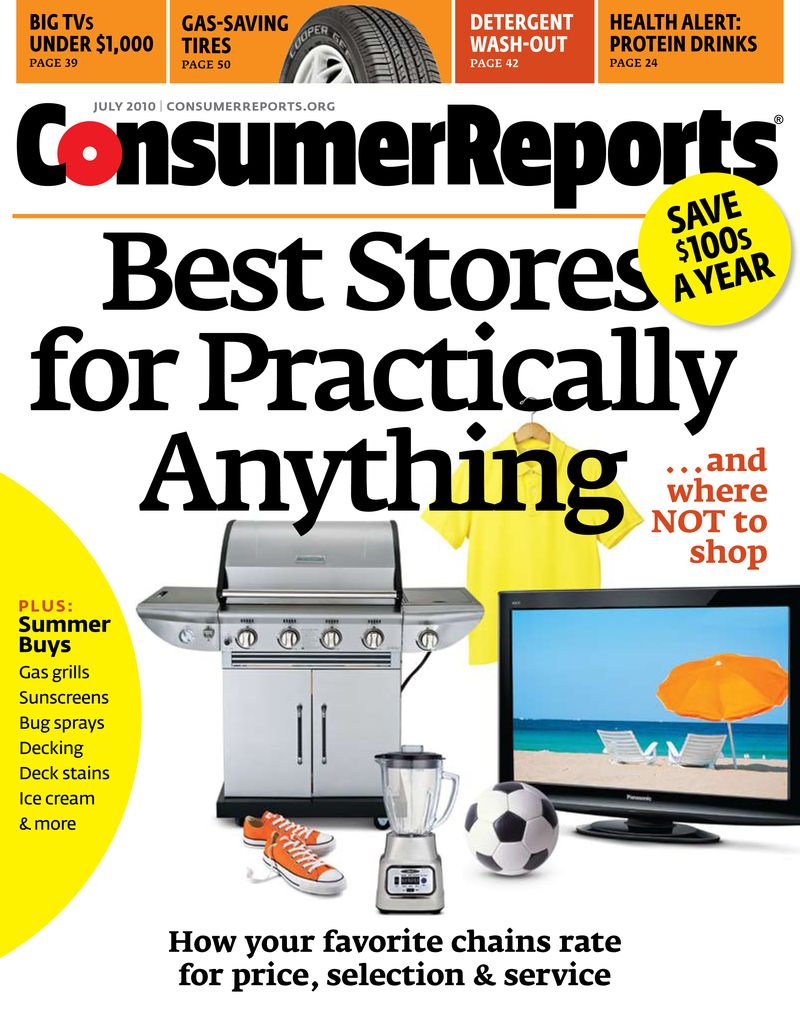 YONKERS, NY — There's nothing better than indulging in a bowl of ice cream on a hot summer day. And although fancy flavors fill the freezers at the local market, chocolate and vanilla are still the nation's favorite ice creams. Consumer Reports trained testers tried 13 vanillas and 11 chocolates with varying amounts of fat, and found seven Excellent choices.
Six of the seven ice creams Rated Excellent by Consumer Reports are Häagen-Dazs and Ben & Jerry's; the seventh is from Archer Farms (Target), which offers a tasty alternative for about a third of the price of the other Excellent choices. All are dense and creamy, with strong, high-quality flavors. The full results are available in the July issue of Consumer Reports and online at www.consumerreports.org.
Häagen-Dazs Vanilla Bean ($1.13 per ½ cup serving) topped the list of vanillas, for having a big dairy and real vanilla taste. It comes at a price, though, in the amount of 270 calories and 17 grams of fat per serving. Ben & Jerry's Vanilla ($0.97 per serving) and Häagen-Dazs Five Vanilla Bean ($1.13 per serving) took the other vanilla top spots. Ben & Jerry's has 230 calories and 14 grams of fat, while the Five Vanilla Bean has 220 calories and 11 grams of fat.
Among the Excellent chocolates, testers found that Archer Farms Belgian ($0.33 per serving) has an intense, complex chocolate flavor enhanced by bits of dark chocolate. It has 230 calories and 14 grams of fat per serving.
Both Häagen-Dazs chocolates have a big dairy flavor. Häagen-Dazs Five Milk Chocolate ($1.11 per serving) has 220 calories and 12 grams of fat, while Haagen-Dazs regular chocolate ($1.16 per serving) has 260 calories and 17 grams of fat. Ben & Jerry's ($1.02) has a strong chocolate flavor but is a touch icy, according to testers, and has 250 calories and 14 grams of fat.
Lower-rated ice creams are less creamy and less flavorful, with flaws such as an artificial taste or gumminess. According to Consumer Reports testers, it seems to be harder to make a high-quality vanilla ice cream than a high-quality chocolate. The chocolate may help mask mistakes. In fact, 10 of the 11 chocolate ice creams tested are Recommended.
The tastiness of the top-rated ice creams comes at a cost—they are full of calories and fat. For a special treat, try one of the top-rated varieties. For a more healthful choice, try a light-or fat-free ice cream, which has fewer calories and less fat.
Most top rated ice creams are also a bit pricey, 97 cents to $1.16 per serving. For a less expensive alternative, try Archer Farms Belgian Chocolate or Walmart's Great Value chocolate ($0.23 per serving). Both are CR Best Buys and offer excellent or very good quality at a great price.