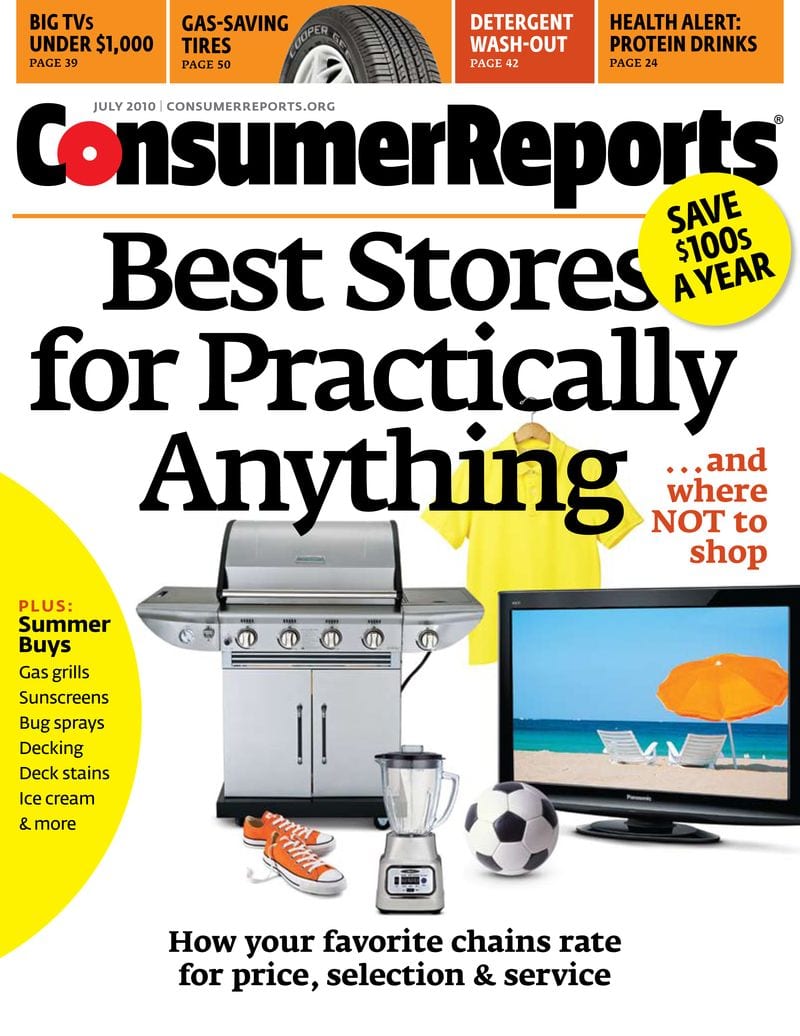 YONKERS, NY — Consumer Reports' tests of two all-season, low-rolling resistance tires—the Michelin Energy Saver A/S and the Cooper GFE—revealed that they not only save gas, but also deliver good stopping and handling capabilities. In the past, consumers had to weigh a trade-off between a tire's fuel efficiency and its overall performance.
For years, automakers have specified fuel-saving tires as original equipment to help improve a vehicle's fuel economy numbers. Tires with lower "rolling resistance"—the amount of force that it takes to push a tire down a road—are more fuel efficient than others. But replacement tires aren't limited to an automaker's requirements, and attributes such as all-season grip and tread life are big selling points with consumers. In the past, consumers had to weigh a trade-off between low rolling resistance and other performance attributes—such as good dry- and wet-weather grip for stopping and cornering.
More recently, tire manufacturers have been achieving a better balance between rolling resistance and all-weather grip. To see how far the manufacturers had come, CR tested two all-season models that are being marketed for their claimed fuel efficiency.
Both the Michelin Energy Saver A/S and Cooper GFE fared well in Consumer Reports' tests but the Michelin was exceptional. It not only had the lowest rolling resistance of any all-season tire that CR has tested in recent years, it also scored "Very Good" in dry and wet braking.
The Cooper GFE's rolling resistance was not as low as the Michelin's, but it performed well in tests of hydroplaning resistance and emergency handling and was rated "Good" for both snow traction and ice braking.
Rolling resistance accounts for about 4 percent of a vehicle's fuel use in city driving and about 7 percent on the highway, according to the U.S. Department of Transportation. Replacing high-rolling resistance tires can result in as much as $100 in annual fuel savings—and potentially hundreds of dollars over the life of the tire.
CR's tire engineers cautioned consumers not to buy a tire based solely on its fuel-saving capabilities. "Short term savings are relatively small. But most consumers will likely see long-term fuel savings over the life of a tire,' said Gene Petersen, a senior engineer for Consumer Reports who oversees its tire test program. "No matter what tire your car is rolling on, it's critical to maintain proper inflation."
Consumer Reports advises buyers to choose a tire based on your personal driving style and the road conditions that you are likely to encounter—and use rolling resistance ratings as a tie-breaker. Buyers in northern climates may prefer a tire that delivers great traction on wet or snowy roads, for example, while those in warmer climates may put more emphasis on dry braking or ride comfort scores.
For comparison purposes, Consumer Reports examined how the two newly-tested tires stacked up against 23 other models T-rated tires previously rated by CR. In that ratings chart, the Michelin Energy Saver A/S ranked second overall behind the Michelin HydroEdge. The Cooper GFE ranked 11th overall.
Consumer Reports' overall score for tires emphasizes safety-related tests including braking, handling, and resistance to hydroplaning. CR also evaluates rolling resistance, ride comfort, noise, snow traction, ice braking and tread life.
Full tests and ratings for all-season tires appear in the July issue of Consumer Reports, which goes on sale June 1. The reports are also available to subscribers of www.consumerreports.org. Updated daily, ConsumerReports.org is the go-to site for the latest auto reviews, product news, blogs on breaking news and car buying information.
With more than 7 million print and online subscribers, Consumer Reports is one of the most trusted sources for information and advice on consumer products and services. It conducts the most comprehensive auto-test program of any U.S. publication or Web site and owns and operates a 327-acre Auto Test Center in Connecticut. The organization's auto experts have decades of experience in driving, testing, and reporting on cars. To subscribe, consumers can call 1-800-234-1645 or visit www.consumerreports.org.