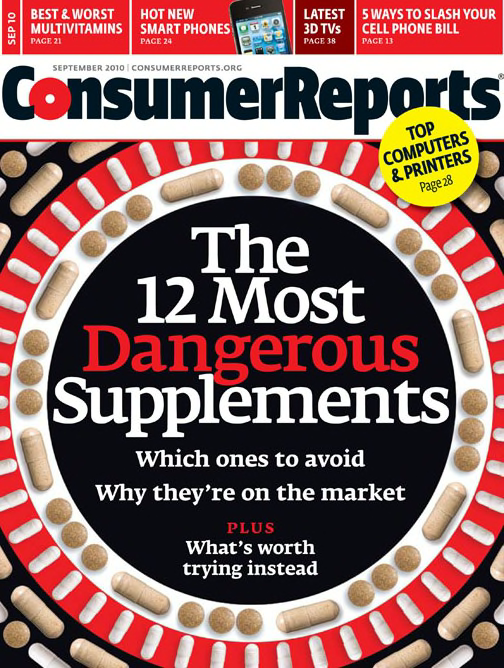 YONKERS, NY — The latest issue of Consumer Reports rates the best leaf blowers and gutter guards to ensure that yards and rain gutters are tidy for the Fall season. More than 2,600 pounds of leaves were blown away by testers to reveal a $60 Toro electric leaf blower that performed comparably to the more powerful and costly gas blowers. Gutter guards were exposed to 480 days of outdoor elements and the Amerimax gutter guards were a top pick for do-it-yourselfers. At .30¢ per foot they beat out many professional installed systems and could save homeowners cash.
"Consumers will find lots of confusing promises out there for leaf blowers and gutter guards," said Bob Markovich, senior home editor for Consumer Reports. "We found several top-value blowers for both small and larger properties. And we found some big differences in gutter guards when it came to keeping out leaves—and keeping water where it belongs."
The full report, which features the full ratings on gutter guards and leaf blowers, appears in the September issue of Consumer Reports and online at www.consumerreports.org.
Leaf Blowers: Tests Yield 14 Powerful Picks
Consumer Reports tested more than 30 models of leaf blowers and found 14 powerful picks. Gas blowers are still the fastest, but lower prices and comparable performance make the better electric blowers a smart choice, especially if homeowners care about less noise and cutting exhaust emissions and if communities have gas-blower regulations.
Toro's corded-electric Ultra Blower Vac 51599, $70, and Super Blower Vac 51592, $60, swept away leaves and loosened stubborn fragments almost as well as the top gas blowers, and they were quieter overall. For gas blowers, a quieter engine and a smaller impeller made the Kawasaki KRB300A, $230 backpack blower the least noisy gas backpack model tested.
How to Choose
Know the law. A few areas prohibit gas blowers, and a handful in California ban all blowers, no matter how quiet the machine is. Check with the local community or go to www.consumerreports.org/blowernoise for a nationwide list of regulations.
Decide if a vacuum is needed. Many handheld blowers also pick up yard debris that can come in handy around foundations or in flower beds, but their small tubes limit how much it can suck up at one time. Look for a metal impeller like the one on the electric Toro Ultra Blower Vac 51599, $70, which should hold up better over time than the usual nylon versions when ingesting leaves and twigs.
Factor in other features. Flatter nozzles tend to be better for sweeping leaves, while rounded ones are usually best for loosening them. Adjustable speeds let you power down around fragile garden beds, and a clear gas tank shows fuel level.
Look for labor savers. Handheld models that scored well in the handling tests have better balance and often a second grip for added control. A bottom-mounted air intake will probably tug less at clothing than an intake at the side. A convenient shutoff switch lets the user cut the motor or engine quickly. Although the wheeled Little Wonder 9502, $700 is a heavyweight, its pneumatic tires took some of the fight out of pushing it over uneven terrain.
Skip dirt-cheap models. At less than $40, the corded Weed Eater WEB160, $35 and Homelite UT42100, $30 may be tempting for sweeping smooth driveways and other light-duty chores, but ratings show spending a little more buys a lot more performance. Also be wary of cordless-electric blowers, which pack even less power than the wimpiest corded models.
Gutter Guards: DIY Systems Beat the Pros
Consumer Reports ran 16 months of outdoor testing to find the best systems to keep gutters leaf free and found that a low-priced screen may be all it takes. Tests included professionally installed and do-it-yourself products sold at Home Depot, Lowe's, and other major retailers to see how well they kept out maple leaves, pine needles, and other gutter-cloggers.
Consumer Reports testers saw some big differences among types of systems. Most professionally installed systems often use a surface-tension design, where water is supposed to cling to the surface and flow into the gutters while leaves pass over and fall to the ground. Though all were impressive at shedding debris, even the top-scoring LeafFilter screen was only middling at containing a severe downpour.
If homeowners want convenience it will cost them. At $20 to $30 per foot, the professionally installed systems tested would cost $3,000 to $5,000 for roughly 160 feet needed on an average-sized home. But homeowners will pay less than $100 if they install the CR Best Buy Amerimax 85198 or 854054 themselves. They'll still save a bundled if they add in the roughly $100 to $500 a contractor will change to put in a do-it-yourself system.
Most do-it-yourself gutters guards were easy to install although it's likely to require climbing on a ladder—a dangerous activity. For inserts, simply cut the foam or bend the brush and press it into the gutter. But none of the inserts were good at keeping out debris. The Raingo RW115 let water pour out over the sides of the gutter.
How to Choose
Inspect the rest of the gutters. Have a pro check for clogs, corrosion, broken fasteners, proper pitch, and gaps between connections and between gutters and fascia boards. The LeafGuard and K-Guard are all-in-one systems that include the gutters and guards, an option if existing gutters are worn.
Pick the right screen. Fine-mesh screens like the top-scoring LeafFilter and Gutterglove Pro outperformed screens with larger holes. But the Gutterglove was relatively pricey and hard to install and isn't meant for flat or gambrel roofs.
Check the fine print. Be sure that any system won't void a roof or gutter warranty. Also check suggested maintenance. LeafFilter may need brushing in high-pollen areas and Amerimax must be checked for debris; both of those steps mean climbing a ladder or calling a pro.
Play it safe. Ladder injuries are linked to approximately 200 to 300 deaths and an estimated 200,000 emergency-room visits each year. Use a sturdy Type 1A extension ladder made of fiberglass if working near electrical lines. Always face the ladder when climbing and descending and never go beyond the highest recommended step or reach more than 1 foot to either side of the ladder.