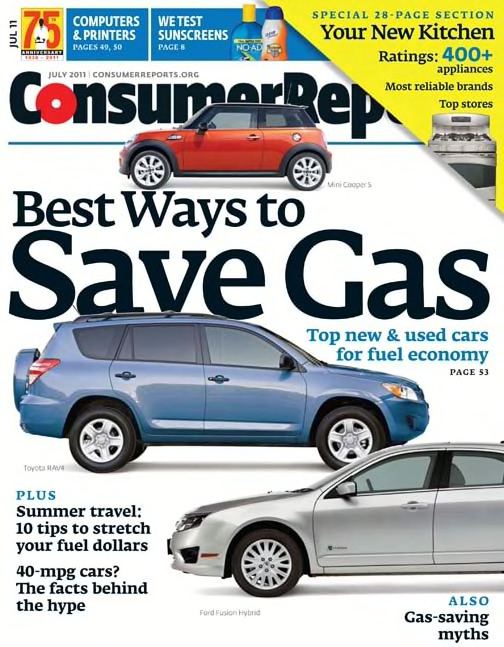 YONKERS, NY — Just how frustrated are Americans with the state of customer service? According to a new Consumer Reports' survey, 65 percent are "tremendously annoyed" by rude salespeople and 64 percent of respondents said that they had left a store in the previous 12 months because of poor service. This survey is part of a larger investigation on customer service featured in the July issue of Consumer Reports and online at www.consumerreports.org. The report names Walmart among the worst in customer service for its retail service in eight out of 21 industries evaluated.
Consumer Reports also found that 71 percent of survey respondents were extremely irritated when they couldn't reach a human on the phone. Sixty-seven percent said they hung up the phone without getting their issue resolved.
"There's a feeling on the part of Americans that companies are deliberately making it difficult for them by burying phone numbers, sidestepping calls and steering customers to online FAQs instead of live human beings," said Tod Marks, senior project editor for Consumer Reports.
While brokerage firms, eyeglass retailers and pharmacies were among the highest-rated industries for service based on several years worth of subscriber-survey data analyzed by Consumer Reports National Research Center, computer tech support, TV, phone and Internet service providers earned some of the lowest scores.
In the report, Consumer Reports identifies the best and worst companies and service providers in each of 21 industries. Walmart or Sam's Club, and sometimes both, were among the worst in eight categories, including retailers for appliances, electronics, cell phones and supermarkets. By comparison, Apple won praise for its retail service for cell phones, computers, computer tech support and electronics.

Customer Service Gripes
In Consumer Reports survey, respondents rated gripes on a 10-point scale, with 10 being the most annoying. Here are some of the most and least annoying gripes for costumers:
MOST ANNOYING PHONE-RELATED
CUSTOMER GRIPES
MOST ANNOYING IN-STORE
CUSTOMER GRIPES
Can't get a human on the phone 8.9
Rude salesperson 8.7
Many phone steps needed 8.5
Pushy salesperson 8.2
LEAST ANNOYING PHONE-RELATED
CUSTOMER GRIPES
LEAST ANNOYING IN-STORE
CUSTOMER GRIPES
No apology for unsolved problem 7.8
Wait at counter or checkout 6.9
Boring hold music or messages 6.9
Wait for scheduled repaired 6.4
How to Complain Effectively
Consumer Reports survey found that when it comes to customer-service problems, one in five people favor the phone. Only 16 percent of Americans prefer to deal with the issue in person. Most of the respondents said that their preferred method of contact depends on the nature of the problem. No matter how consumers choose to get help, Consumer Reports recommends some tips for reaching a live person and achieving favorable results.
Bypass automated phone menus. Websites such as dialAHuman.com and getHuman.com list customer-service numbers and tell how to bypass automated prompts to get a real person. Another free service, LucyPhone, helps consumers avoid waiting on hold by allowing them to provide their phone number and the service calls back when a live representative is on the line.
Keep a record. When calling customer service, consumers should keep track of the date and time of the call, the name and location of whom (or everyone) they spoke with, how many times they were put on hold and for how long, and the responses received. Having all this information provides a stronger case if there is a need for follow up.
Take it to the next level. Consumers who encounter a runaround should tell the agent they are speaking with that they want to "escalate" the status of the complaint. That's a guaranteed attention grabber and a reason for a quick fix because agents can be criticized for bumping too many problems upstairs.
Be persistent. Speak loudly and often. Consumers should post their stories on social-networks sites if necessary. Companies can hide comments on Facebook but not on Twitter. When using Twitter, use hashtag keywords to make them searchable. Proper "netiquette" suggests good manners no matter what the level of annoyance.
Give praise. To avoid being branded a whiner, consumers who have complained, especially publicly, should thank a company for a good outcome.


Consumer Reports Survey Methodology
Consumer Reports National Research conducted a phone survey from March 10, 2011 to March 13, 2011 that utilized an unrestricted random sampling procedure that controls the amount of serial bias found in systematic sampling to generate its random-digit-dial sample. Analyses were conducted with the sample weighted to reflect national demographics. A total of 1,010 surveys were completed by adults aged 18+. The margin of error is +/- 3 percentage points at a 95 percent confidence level.
With more than 7 million print and online subscribers, Consumer Reports is published by Consumers Union, the world's largest independent, not-for-profit, product-testing organization. To subscribe, consumers can call 1-800-234-1645 or visit www.consumerreports.org.