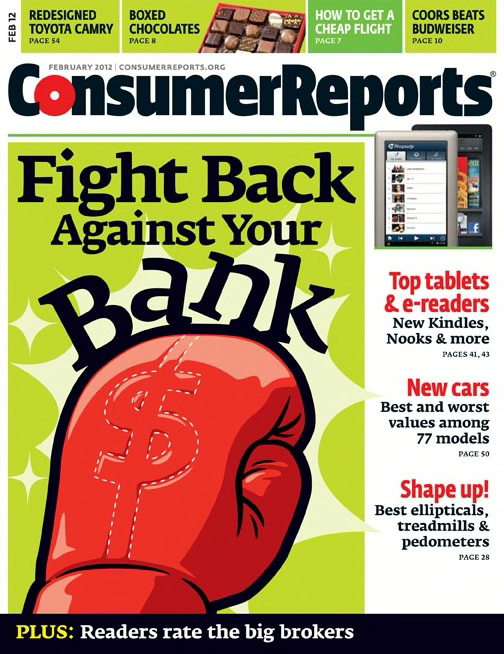 YONKERS, NY — The biggest reason for delaying dental care is cost, according to a new Consumer Reports survey that asked readers to describe the dental health and cosmetic treatments they received in the last 5 years. CR subscribers tend to have better insurance coverage than Americans on average, but cost was still cited as a barrier by 43 percent of readers who delayed. The survey also reveals that only a third of readers are brushing and flossing when they should and some patients might be paying for cosmetic treatments they don't need. The report is available in the February issue of Consumer Reports and online at www.consumerreports.org.
"Consumers worry about pain when it comes to the dentist, but the financial burden of yet another medical expense is the greatest concern of all. It's worrisome that so many people are putting off dental care due to cost constraints," said Nancy Metcalf, senior program editor, Consumer Reports.
"Because cost is an issue, consumers need to be clear about the line between dental care that is necessary and the procedures they can live without. Many dentists are trained to push for procedures, both cosmetic and non cosmetic, that will boost their bottom line," said Metcalf. "We were struck by the finding that nearly a half of those who had had a cosmetic procedure had been prompted to do so by their dentist."
Some examples of treatments that might not be necessary include teeth whitening, amalgam filling replacement, unnecessary restorations, precautionary removal of wisdom teeth, x-rays, and temporomandibular joint disorder (TMJ) surgery.
The Cost Barrier
Seventeen percent of respondents who had a dental procedure for health reasons said they had delayed it, notes the report. That's a much lower percentage than in nationally representative surveys. Even readers with insurance put off a treatment they needed; 23 percent did so because insurance wouldn't cover the procedure, and 24 percent because they had already used up the maximum that their insurance plan would cover for the year. According to Metcalf, there are several ways consumers can keep costs down or get by without insurance:
Shop around and bargain. Look up typical insurance paid rates in your area at FairHealthConsumer.org and HealthCareBlueBook.com, then ask providers to accept that amount, or less, as a cash payment.

Consider Free and low-cost clinics and health centers. Some community health centers offer dental care with fees based on the ability to pay. Consumers should call their local health department to find one nearby. But they should expect to encounter waiting lists in some locations.

Look into dental and dental-hygienist schools. Consumers who are willing to be treated by supervised students can avail themselves of schools that offer free or discontinued care to the public. A list of schools is available at www.ada.org/267.aspx.

Investigate dental discount plans. For an annual membership fee of around $50 to $100, one can get access to a network of dentists who have agreed to discounted rates. But Consumer Reports recommends that consumers watch out for pricey add-ons and extra procedures they don't need.
The report notes that having dental insurance is better than not having it, especially if an individual's insurance is job based. But don't expect free or nearly-free care. Consumer Reports' survey found that of the 71 percent of respondents who had dental insurance, 90 percent received some sort of coverage. But only 46 percent said it covered more than half of the cost.
Here's what subscribers with and without insurance paid for some common dental procedures. The costs are based on average out-of-pocket payments.
Procedure Insured (average cost) Uninsured (average cost)
Filling $141 $288
Filling repair $149 $265
Extraction $317 $501
Crown $563 $1,018
Root canal $593 $1,201
Gum treatment $598 $972
Bridge $1,479 $2,698
Implant $2,825 $3,938
Source: Consumer Reports National Research Center
Consumer Reports is the world's largest independent product-testing organization. Using its more than 50 labs, auto test center, and survey research center, the nonprofit rates thousands of products and services annually. Founded in 1936, Consumer Reports has over 8 million subscribers to its magazine, website and other publications. Its advocacy division, Consumers Union, works for health reform, food and product safety, financial reform, and other consumer issues in Washington, D.C., the states, and in the marketplace.