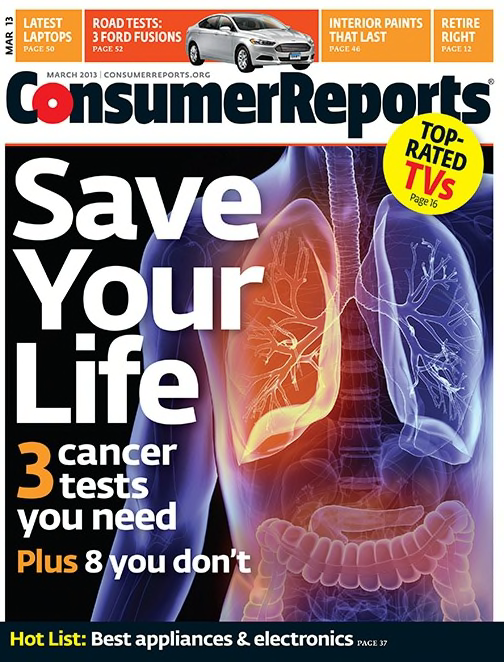 YONKERS, NY — In Consumer Reports' latest tests of interior paints, newcomer Clark+Kensington earned the highest scores of 65 products evaluated for overall finish, ability to hide, and more. The full report on interior paints, which includes information on the best painter's tape and the best interior colors to help sell houses, is available in the March 2013 issue of the magazine and online at www.consumerreports.org.
"When choosing paint, don't assume a leading brand you swore by last time will do just as well this time around," said Bob Markovich, home and yard editor for Consumer Reports. "Our tests found paints can vary year to year — and a bigger name does not always equal a better product."
Consumer Reports found Clark+Kensington paint to be tops in satin and semigloss finishes, and among the best for flat paints. It was also impressive at hiding, leaving a smooth finish that resisted stains, and scrubbing. Its volatile organic compounds (VOCs) are low enough to meet the toughest, regional California standards. While Clark+Kensington is available only at Ace stores, other paints that were great at hiding, durable, washable, and low in VOCs, are as close as Home Depot, Lowe's, and Benjamin Moore retailers.
And while new formulas have improved some paints, others performed worse than they did just a year ago in Consumer Reports' tests. Compared with earlier versions, the Behr Premium Plus Satin Enamel wasn't quite as good at hiding and became dull when cleaned.
Some paints such as Olympic One Flat Enamel improved at hiding. Better hiding also helped move Valspar Signature matte and semigloss up in Consumer Reports' Ratings, joining Behr in besting Benjamin Moore, which costs roughly twice as much, among flat and semigloss paints.
Twenty of Consumer Reports' top picks let consumers skip priming and paint directly over old finishes, bare wood and wallboard. One coat of a "Recommended" paint should be enough to hide most colors beneath it, though a second coat adds richness and results in a more even finish even for top performers.
Since colors often look different in different lights, Consumer Reports suggests buying a sample, painting a patch and living with it for a day or two before buying more. Here are three things to consider when choosing paint:
Go online before hitting the store. Manufacturer and retailer websites and Facebook pages offer a wealth of tips on choosing colors, including photo galleries of finished rooms and calculators to help consumers figure out how much paint will do the trick. They are also the place to check for deals such as free samples, moving discounts and rebates if consumers are unhappy with the color after it's been applied.

Find the perfect color. Certain hues are specific to a brand, but retailers can often match colors. Paint-color formula books and color-matching computer technology mean consumers don't have to rely solely on the skills of a sales clerk, though one with a good eye and mixing equipment with clean nozzles may be able to match colors, too.

Match sheen to surface. The best low-luster satin and eggshell paints offer easy hiding and durability, making them ideal for most surfaces. Flat paints hide flaws better but are less resistant to stains and smudges, so use in low-traffic areas. Semigloss works well for trim and other surfaces that don't need to be wiped frequently, because repeated cleaning will dull most finishes.
Consumer Reports is the world's largest independent product-testing organization. Using its more than 50 labs, auto test center, and survey research center, the nonprofit rates thousands of products and services annually. Founded in 1936, Consumer Reports has over 8 million subscribers to its magazine, website and other publications. Its advocacy division, Consumers Union, works for health reform, product safety, financial reform, and other consumer issues in Washington, D.C., the states, and in the marketplace.