;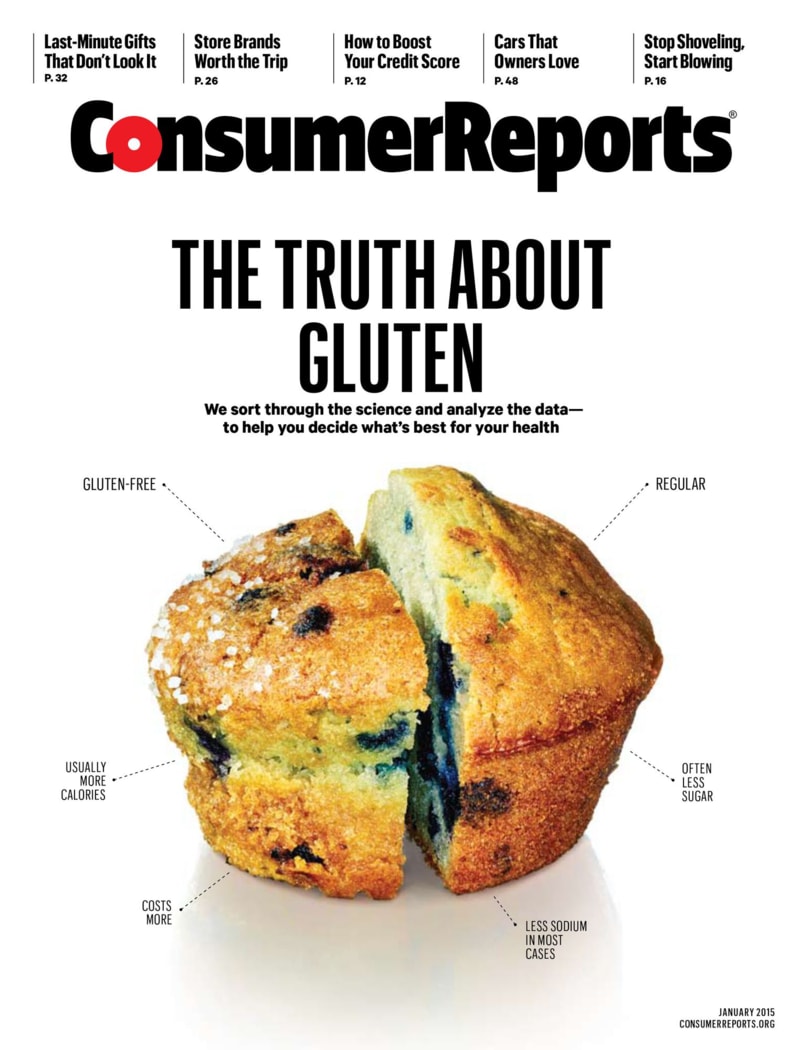 YONKERS, NY ― Consumer Reports (CR) is issuing new consumption guidelines for consumers based on its latest analysis of data from the U.S. Food and Drug Administration (FDA) and its own testing for arsenic levels, particularly inorganic arsenic (IA), a carcinogen, in rice and other grains and has developed a point system to help adults and children reduce their exposure to arsenic without eliminating rice. CR also says children should rarely eat hot rice cereal or rice pasta and those under the age of 5 should not replace milk with rice drinks based on elevated arsenic levels.
The latest analysis and updated recommendations from Consumer Reports come nearly two years after the organization released its original report on arsenic in rice in 2012. These latest tests found that the IA content of rices varies greatly depending on the type and where it was grown. CR has identified better choices with much lower levels of inorganic arsenic, including white basmati rice from India, Pakistan or California and U.S. sushi rice. CR tests also found lower arsenic options for other grains such as amaranth, millet, and quinoa.
The full report, "Arsenic in Your Rice: The Latest," is available online at ConsumerReports.org and in the January 2015 issue of Consumer Reports, which hits newsstands next week.
"We are very pleased to learn that there are lower arsenic choices when it comes to rice and alternative grains. This is great news for consumers who can now use our information to make better decisions for themselves and their families and reinforces our advice to vary your grains," said Dr. Urvashi Rangan, Director of Consumer Safety and Sustainability at Consumer Reports. "In the meantime, we continue to call on the FDA to set standards for arsenic in rice-based foods and are particularly concerned about the effects on children."
Consumer Reports' Findings & Recommendations
Consumer Reports tested 128 samples of basmati, jasmine, and sushi rice for arsenic and combined the results with findings from its 2012 tests and data from the FDA's analysis of arsenic in rice for a total of 697 samples and determined that the inorganic arsenic content of rice varies greatly depending on the type of rice and where it was grown. CR also looked at IA levels in 114 samples of nonrice grains and analyzed FDA data on the IA content of 656 processed rice-containing products.
Below are some important findings based on CR's new analysis:
White basmati rice from California, India, and Pakistan, and sushi rice from the U.S., on average has half of the IA amount of most other types of rice. Brown rice has 80 percent more IA on average than white rice of the same type; brown basmati from California, India, or Pakistan is the best choice because it has about a third less IA than other brown rices.

All types of rice (except sushi and quick-cooking) with a label indicating that it's from the U.S., Arkansas, Louisiana, or Texas had the highest levels of IA in Consumer Reports' tests. White rices from California have 38 percent less IA than white rice from other parts of the country.

Organic rice takes up arsenic the same way conventional does, so don't rely on organic to have less arsenic.

Gluten-free grains, including amaranth, quinoa, buckwheat, millet, and polenta (or grits) had much lower average levels of IA. Bulgur, barley, and farro, which contain gluten, also have very little arsenic. Consumer Reports recommends that consumers vary the type of grains they eat.
Consumer Reports is the world's largest independent product-testing organization. Using its more than 50 labs, auto test center, and survey research center, the nonprofit rates thousands of products and services annually. Founded in 1936, Consumer Reports has over 8 million subscribers to its magazine, website and other publications. Its advocacy division, Consumers Union, works for health reform, food and product safety, financial reform, and other consumer issues in Washington, D.C., the states, and in the marketplace.