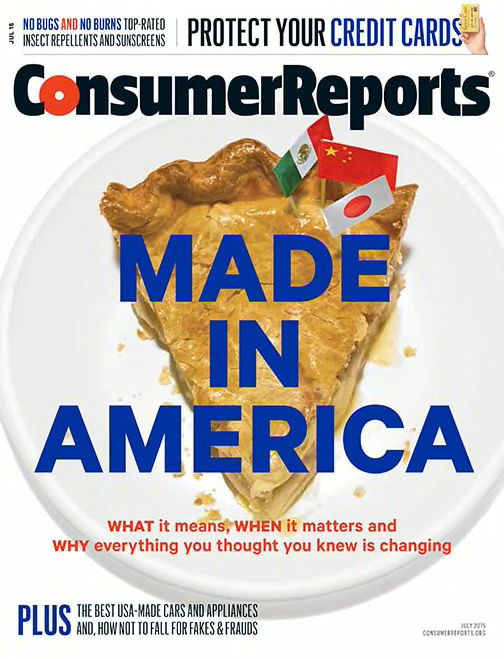 YONKERS, NY—There is good news for consumers concerned about dousing their skin with potentially harmful repellents in order to arm themselves against insect bites. Consumer Reports tests found the more effective bug repellents were also among the safer choices.
For the first time ever in Consumer Reports tests, the top scorers (Sawyer Fisherman's Formula & Repel Lemon Eucalyptus) outperformed products that contained up to 25 percent deet, a chemical that can cause serious side effects. The active ingredient behind Sawyer Fisherman's Formula is 20 percent picaridin, and for Repel Lemon Eucalyptus it's 30 percent oil of lemon eucalyptus. Both products were able to keep mosquitoes and deer ticks away for at least seven hours.
"They are not side-effect-free, but those problems are less severe than deet. Still, all repellents should be used sparingly and only for the time you need them—especially on children and older people," said Ellen Kunes, Consumer Reports' heath and food content development team leader.
Nearly three-quarters of Americans say they worry less about such side effects and more about the diseases, such as Lyme disease, West Nile virus, and emerging insect-borne threats like Chikungunya and Powassan, according to a recent Consumer Reports survey of 2,011 American adults. Yet, while most people also say that safety is key when they choose a repellent, only about a third think the products now on the market are safe for adults, and even fewer—23 percent—think the repellents are safe for kids.
Picaridin resembles the compound piperine, which occurs naturally in a group of plants used to produce black pepper. Oil of lemon eucalyptus comes from the gum eucalyptus tree. Both have less serious side effects than deet. Oil of lemon eucalyptus can cause temporary eye injury. The U.S. Food and Drug Administration says it should not be used on children under age 3. Of the two, picaridin is a better choice for kids, although it may cause some irritation of the skin, eyes, and lungs.
To find the most effective spray-on repellents, Consumer Reports went to an outside laboratory to test 15 pump sprays and aerosols. The products contained deet, picaridin, oil of lemon eucalyptus, a chemical called IR3535, and products made with natural plant oils.
An effective bug-avoidance strategy requires a full arsenal of approaches. Consumer Reports latest tests provide clarifying advice on other methods, too, identify a non-chemical approaches that may help. The complete ratings available at www.ConsmerReports.org.
Testers had a different repellent applied to each of their forearms and, starting 30 minutes later, reached into an 8-cubic-foot cage (2 feet long x 2 feet wide x 2 feet high) containing 200 disease-free, female mosquitoes in need of a blood meal to lay their eggs. Consumer Reports used the lab culex mosquitoes (the kind that transmit West Nile and are most active between dusk and dawn) and aedes (a variety that's active all day long and carries chikungunya). Experts watched and recorded bites every hour. A repellent failed if a tester was bitten two or more times in one 5-minute session, or once in two consecutive sessions.
For deer ticks, the lab marked each tester's bare arm with three lines, applied repellent between two of the lines and starting 30 minutes later, released, one at a time, five disease-free deer ticks to crawl on them. The repellent failed if two ticks crossed into the treated area.
Two deet products also earned at least Very Good scores in Consumer Reports tests for keeping bugs at bay—and the repellent that contains 15 percent deet (Repel Scented Family) out-performed the 25 percent deet product (Off! Deepwoods VIII) against deer ticks—possibly because of its inactive ingredients. The IR3535 products, Coleman SkinSmart and BullFrog Mosquito Coast, didn't make Consumer Reports list of top sprays.
Consumer Reports tests found that products with natural plant oils, such as citronella, lemongrass, and rosemary, often have labels that talk a good game, sometimes claiming that the product is "proven effective" against mosquitoes or that it "repels mosquitoes for hours." But don't believe it. Unlike repellents with chemically synthesized ingredients, plant-oil products are exempt from scrutiny by the Environmental Protection Agency. That's because the EPA considers them "minimum risk." But none of those products Consumer Reports tested lasted more than one hour against aedes mosquitoes after being applied, and some failed almost immediately. In addition, the names of two products—Babyganics Natural and EcoSmart Organic—imply that they're organic. But neither contains certified organic ingredients or bears the U.S. Department of Agriculture organic seal.
Proper use is essential, even with safer repellents. Consumer Reports recommends:
Applying repellents only to exposed skin or clothing (as directed on the product label). Never put it on under clothing. Use just enough to cover and only for as long as needed; heavy doses don't work better.

Don't apply repellents over cuts, wounds, or irritated skin.

When applying to the face, spray first on your hands, then rub in, avoiding the eyes and mouth, and using sparingly around ears.

Don't let young children apply the repellent themselves. Instead, put it on your own hands, then rub it on the child. Limit use on children's hands, because they often put their hands in their eyes and mouths.

Don't use near food and wash hands after application and before eating or drinking.

At the end of the day, wash treated skin with soap and water, and wash treated clothing in a separate wash before wearing again.
The full report on bug repellents also includes safe tips for getting a pest-free backyard, the lowdown on deet and other active ingredients, and more is available in Consumer Reports July 2015 issue and at www.consumerreports.org.