When you shop through retailer links on our site, we may earn affiliate commissions. 100% of the fees we collect are used to support our nonprofit mission.
Learn more.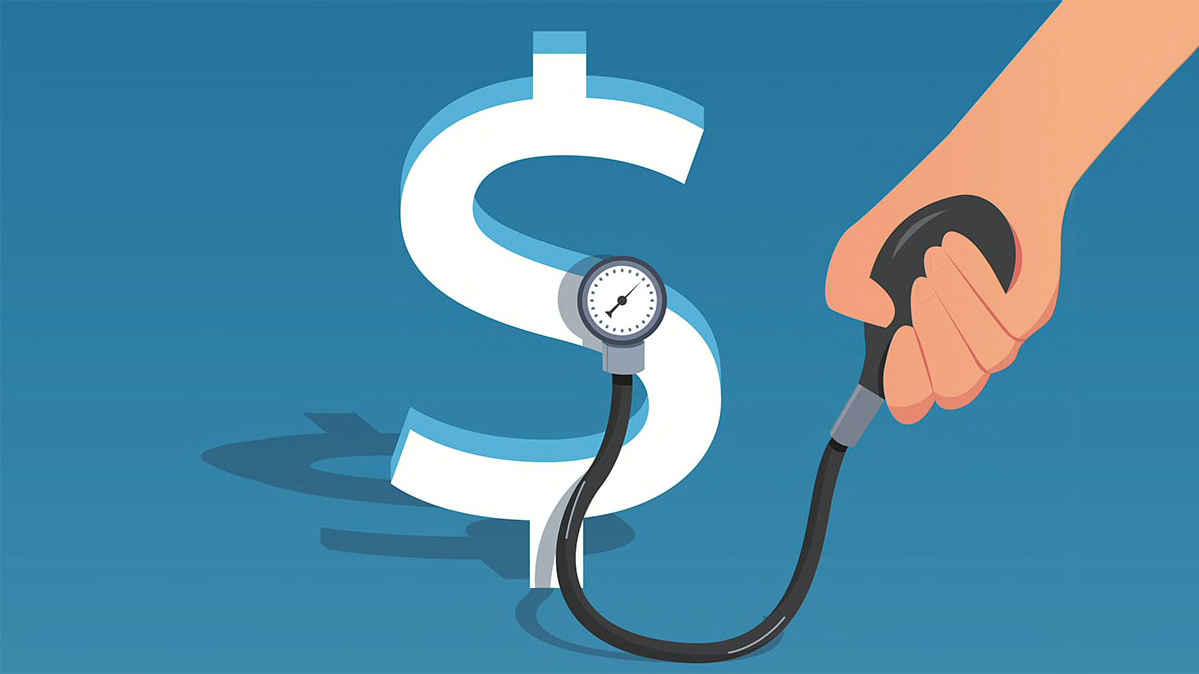 After a 10-day hospital stay for a heart condition in January 2016, Bill Townsend racked up a $134,000 bill. The 59-year-old comic-book store owner from upstate New York thought his insurer would cover the bulk of the cost. But after his deductible, the insurer paid only $56,000, and the hospital wanted Townsend to pay the $75,000 balance.
Townsend spent months arguing with the insurer and mediating between it and the hospital—including one call when he was put on hold for 90 minutes, then was disconnected. Each time he called, he talked to a different person, he says. "No one could explain the bill," he says. "I got nowhere."
Six months later, the hospital sent the bill to a collection agency, and Townsend worried he'd have to drain his savings to pay a debt he didn't think he owed.
As Townsend learned, medical billing problems can be time-consuming and potentially financially ruinous. Ultimately, Townsend had to hire someone to resolve his bill.
"Too many people don't fight back, or if they do, they don't know how to do it," says Caitlin Donovan, director of outreach and public affairs at the National Patient Advocate Foundation, which advocates for patient financial protections and access to affordable, quality healthcare.
If you can't resolve a medical billing nightmare yourself, enlisting expert help could get results. Here's what to do.
File an Appeal
You have a right to a formal appeal with your insurer. The deadline for submitting it will be noted in the initial and subsequent claim denial letters. To bolster your case, include your medical records and letters from your doctors saying why they disagree with the decision to deny. Reaching out to decision-makers and insurance regulators may also help. Send a copy of your dispute letter to the higher-ups of the hospital and insurance company, and report the problem to your state department of insurance or state attorney general. Mention this in your appeal letter.
To find out where to submit a complaint with regulators in your state, use the lookup tool on Consumer Reports' End Surprise Medical Bills site. Also, check out the Patient Advocate Foundation's guide to Navigating the Insurance Appeals Process (PDF), which includes sample appeal letters.
The insurer usually must make a decision within 60 days. If your appeal is denied, ask your insurer for an independent external expert review. The insurer must provide information on how to do that in its final determination letter.
Find an Advocate
If your appeals are denied, seek out an advocacy organization that can help you free of charge. The Patient Advocate Foundation has more than 45 case managers who provide one-on-one counseling. There may be community resources or disease-specific organizations that provide assistance. For example, the free Heart Valve CareLine sorts out insurance problems for people with heart valve conditions.
You can find such resources on the Patient Advocate Foundation website or download its My Resource Search app. If you are covered by Medicare, contact your State Health Insurance Assistance Program (SHIP), which provides free one-on-one counseling for seniors in every state.
Hire Help
For big bills or complex cases, consider hiring a medical billing advocate. These experts typically charge $100 or more an hour. Some operate on contingency, taking a percentage of what they save you, usually 25 percent to 35 percent. Look for someone who offers a free initial consultation, get references, and ask about their experience with medical billing, especially with cases similar to yours.
Hiring an expert helped Townsend finally resolve his bill in March 2017, more than a year after his 10-day hospitalization. After an initial consultation with Adria Goldman Gross, owner of MedWise Insurance Advocacy, Townsend agreed to pay her 25 percent of whatever he saved. Gross filed an appeal with the insurer, which didn't budge, then she spoke with the insurance division of the New York State Department of Financial Services. Gross also negotiated with the hospital, which agreed to write off the $75,000 in charges. After a reduction in her fee, Townsend paid Gross $17,000. He says he is okay with how it turned out. "It could have been a lot more," he says.
Editor's Note: This article also appeared in the September 2018 issue of Consumer Reports magazine.