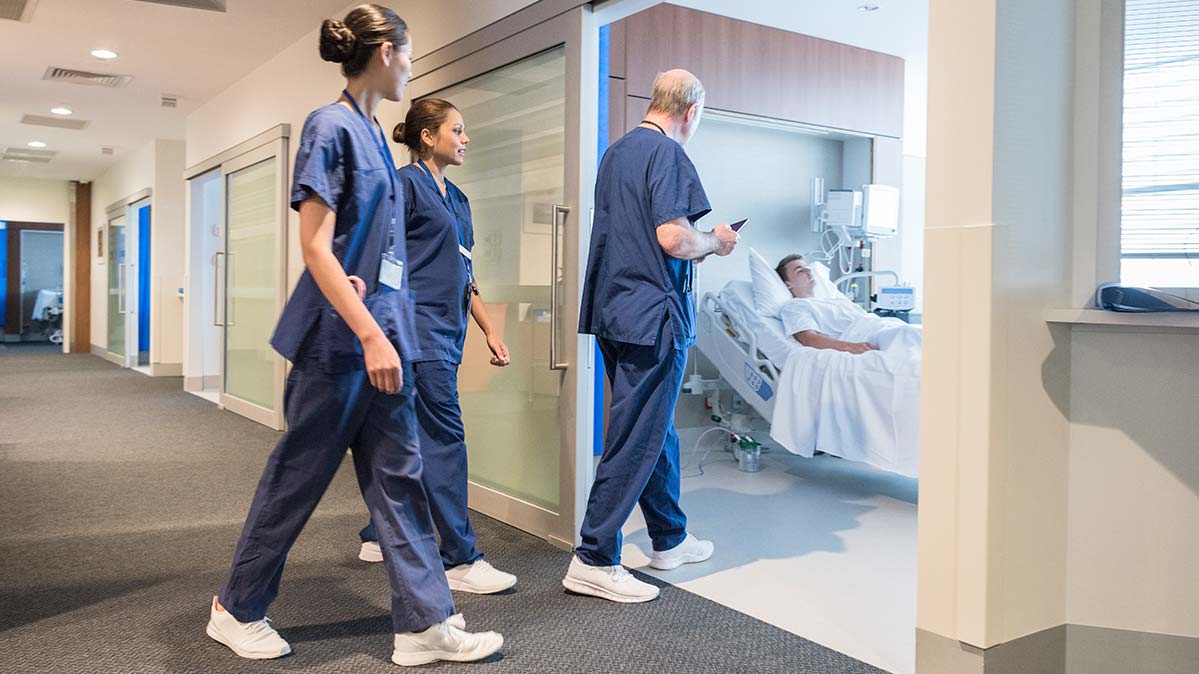 If you have heart disease, you see a cardiologist. If you have cancer, you see an oncologist. But many people with a potentially life-threatening infection don't see an infectious disease specialist—even though doing so can actually boost the chance of survival.
Research backs this up.
Patients who developed infections that were resistant to antibiotics were much more likely to survive if doctors specializing in infectious disease were consulted on their cases, found a study published earlier this year in Open Forum Infectious Diseases.
"Having an infectious disease specialist see you when you have one of these infections [was linked to] a 50 percent reduction in mortality—that's huge," says study author Jason Burnham, M.D., an instructor of medicine in the division of infectious diseases at the Washington University School of Medicine in St. Louis. If there were a medicine that had such a dramatic effect, "every patient would be on it."
But people with resistant infections often "don't know to ask for a specialist," says Lisa McGiffert, former director of the Safe Patient Project at Consumer Reports. "Many people probably don't even know these kinds of doctors exist."
Here, for Antibiotics Awareness Week, is what you need to know about the research and why it's important to ask for an infectious disease doctor if you or someone you know acquires an antibiotic-resistant infection.
What Research Has Shown
Every year, 2 million people in the U.S. are infected with antibiotic-resistant bacteria, according to the Centers for Disease Control and Prevention. Though such bacteria—which don't respond to treatment with multiple drugs—are not new, they are increasingly common, causing at least 23,000 deaths in the U.S. each year.
In 2016 Consumer Reports CEO Marta L. Tellado called antibiotic resistance "the health crisis of our generation."
Special Report on Antibiotic Resistance
The March study looked at 4,214 patients from a St. Louis hospital who had one of five types of resistant infections, the most common of which was Staphylococcus aureus (staph).
Almost one-fifth died or were discharged to hospice within 30 days of diagnosis; 44 percent died within a year. But those who had an infectious disease doctor involved in their care were more likely to recover.
Why? Though the study could not uncover the details of each case, successfully treating a resistant infection is often a matter of matching the right expertise to a complicated medical problem, says Paul Auwaerter, M.D., immediate past president of the Infectious Diseases Society of America and a professor of medicine at the Johns Hopkins University School of Medicine, who was not involved in the new study.
"Most physicians are not routinely encountering [resistant] pathogens, even though they're increasingly prevalent," Auwaerter explains. "In our field, this is something we deal with on a daily basis."
"If you have a heart condition, you're going to want a cardiologist," McGiffert says. "This is the same kind of thing."
How Infectious Disease Doctors Can Help
Infectious disease doctors do more than simply suggest that a particular antibiotic would work well for particular bacteria, Burnham says.
Though a nonspecialist can write you a prescription to try to treat an infection you pick up in the hospital, for example, an infectious disease doctor can help you launch a more comprehensive treatment plan—using multiple antibiotics in combination when needed, draining abscesses where infections can hide, removing infected central lines, checking for pernicious complications such as endocarditis (an infection of the heart valves), and monitoring you for potential side effects to potent antibiotics.
When it comes to infections that resist initial treatment, that kind of comprehensive approach can make a difference.
The main lesson from this study, McGiffert says, is that asking for a specialist could "make a difference in a person living or dying."
Consumer Reports is an independent, non-profit organization dedicated to helping consumers. We make it easy to buy the right product from a variety of retailers. Clicking a retailer link will take you to that retailer's website to shop. When you shop through retailer links on our site, we may earn an affiliate commission – 100% of the fees we collect are used to support our mission.
Learn more.
Our service is unbiased: retailers can't influence placement. All prices are subject to change.