When you shop through retailer links on our site, we may earn affiliate commissions. 100% of the fees we collect are used to support our nonprofit mission.
Learn more.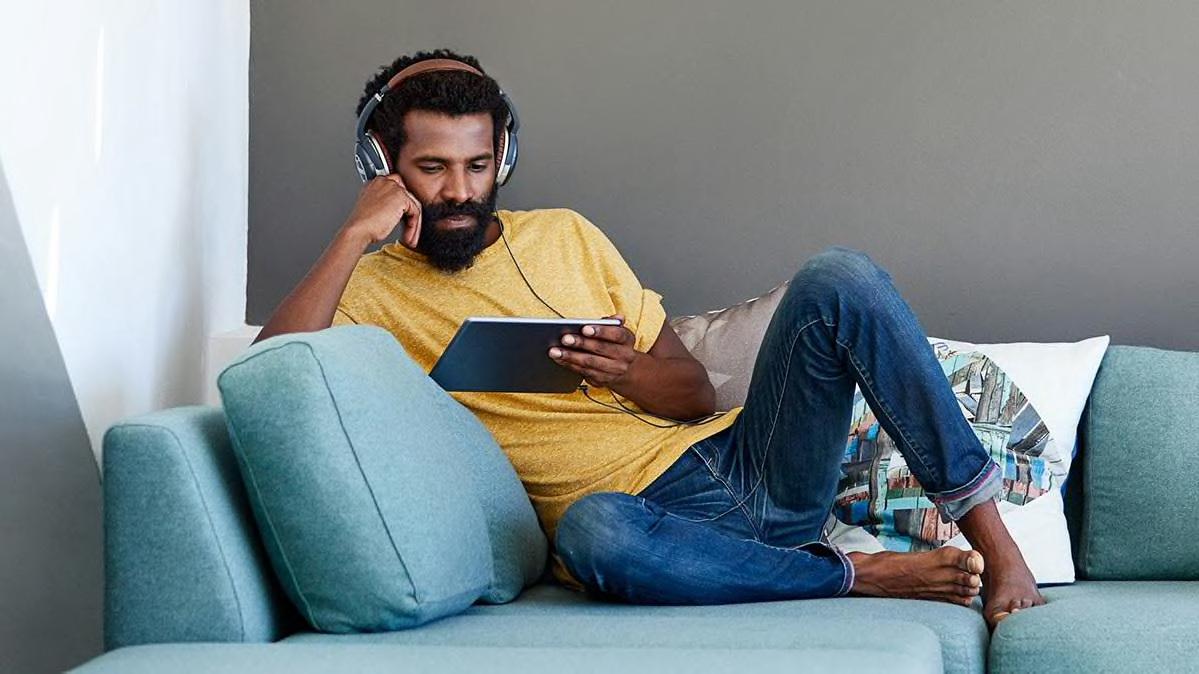 For the past few years, HBO has given us a good look at the future of TV, with parent company AT&T allowing subscribers to access popular fare such as "Game of Thrones," "The Sopranos," and "Westworld" through an ever-expanding array of options.
That may change now that the premium channel HBO Max has launched. Once you see the catalog of bonus offerings from WarnerMedia properties and the familiar $15-a-month subscription fee, it's hard to imagine subscribers settling for the traditional HBO service or the HBO Now streaming option.
What do you get from HBO Max? Pretty much everything regular HBO has to offer, plus new original programs, titles from the Warner Bros. TV and film library—including "Casablanca" and "Lord of the Rings"—and shows from CNN, Cartoon Network, Crunchyroll, DC Comics, TBS, TNT, and Looney Tunes.
More on Watching TV Series & Movies
The service also has the exclusive streaming rights to every episode of "Friends" and "The Big Bang Theory." New original series include "Love Life," starring Anna Kendrick, and "The Flight Attendant," starring Kaley Cuoco. A "Game of Thrones" spinoff, called "House of the Dragon," and a Justice League Dark series from J.J. Abrams are also in the pipeline.
How does that compare with the other HBO options? Take a look.
Cable/Satellite
Have cable or satellite TV? Fans of "Barry" or "The Wire" can watch these and other HBO shows the old-fashioned way by adding to a regular pay-TV plan. You'll generally pay about $15 per month for a whole mix of HBO channels, plus access to HBO Go. While many TV providers are automatically upgrading HBO subscribers to HBO Max, HBO will continue to be offered as a stand-alone service.
What's HBO Go, again? Read on.
HBO Go
If you've never been able to tell HBO Go from HBO Now (described below), you're not alone.
HBO Go is a free service for those who already pay for HBO through a traditional cable or satellite pay-TV service. To watch HBO shows on a laptop, go to the HBO website. For a mobile device, download the HBO Go app. Either way, you'll have to log in using your pay-TV credentials to access all of HBO's programming, including back seasons plus behind-the-scenes footage.
But that's changing soon. WarnerMedia recently announced that HBO Go will be going away on July 31. "Most customers who have traditionally used HBO Go to stream HBO programming are now able to do so via HBO Max," the company said in a statement.
Warner Media hasn't reached deals with Amazon or Roku for HBO Max to appear on those platforms. So if you have one of those devices, you'll have to use the HBO app, which only gives you regular HBO programming without the extra HBO Max content.
HBO Now
HBO Now is a stand-alone streaming version of HBO—basically a web and app streaming service for those who want to watch HBO but don't want to buy it through their cable provider. Subscribe and you get access to all of HBO's programming—original series, movies, documentaries, and specials.
HBO Now typically costs $15 per month, but you can sometimes get it cheaper if you subscribe to a cable-style streaming service. For example, it's included at no extra charge in some plans from parent company AT&T, including AT&T TV and AT&T TV Now Max.
HBO says that HBO Now will continue as a stand-alone service, though it's likely to have diminished appeal because it costs the same as HBO Max, which has a lot more content. To try to simplify matters, the company is killing the HBO Go app (see above) and will be rebranding HBO Now as plain HBO soon.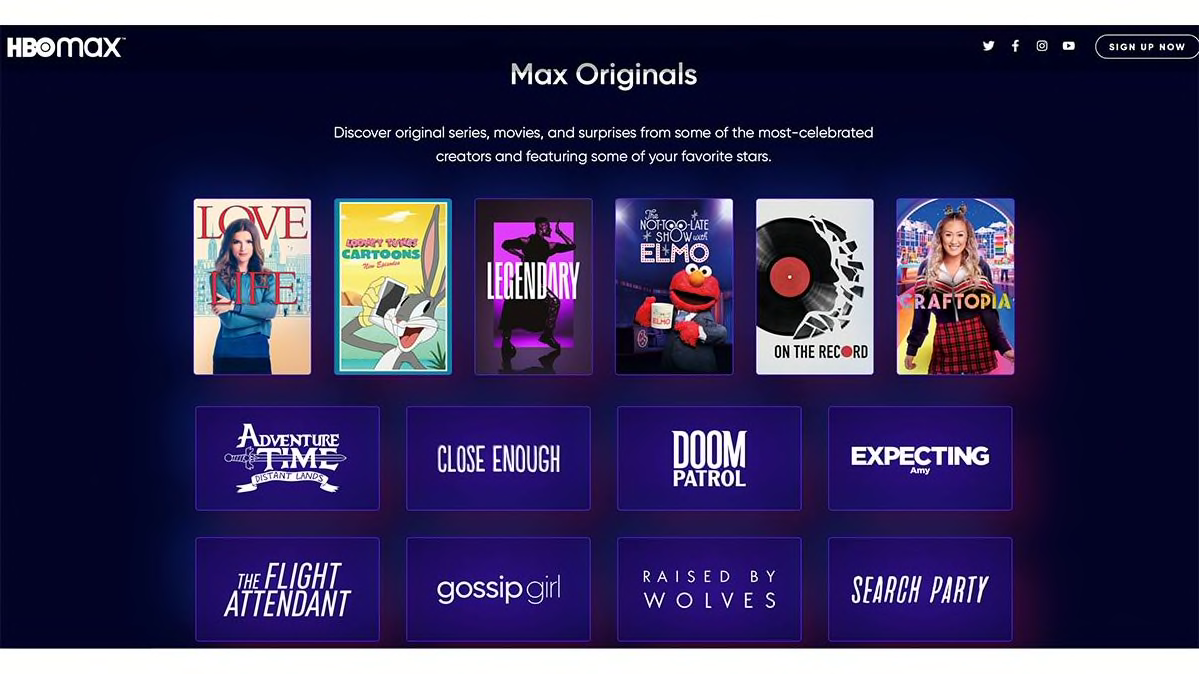 HBO Max
HBO Max has launched at the price of $15 per month, the same fee you'd pay for HBO and HBO Now (see below), but many current HBO subscribers will get access to the new service at no additional cost.
Right now, for example, the company says anyone receiving regular HBO from Charter/Spectrum, Comcast, or one of AT&T's TV services will get automatic access. So, too, will those who subscribe directly to HBO Now through HBO, Apple, Google Play, or Hulu. It's still unclear whether those getting HBO from other cable TV companies or other third parties will receive the automatic upgrade; HBO is working to secure more partners, it says. You can get the latest info at the company's HBO Max FAQ.
HBO Max isn't yet available on two of the biggest streaming platforms: Amazon Fire TV and Roku. Analysts say the company is closer to a deal with Roku than Amazon. For a list of services and devices that support HBO Max, go to the service's website.
Amazon Prime
The best deal for HBO binge-watchers could be Amazon Prime, where subscribers can watch HBO's back catalog of shows for no added charge. Prime members can also add HBO via Amazon Channels for $15 per month. This is basically the same as HBO Now, but you have the convenience of handling billing through your Amazon account.
Individual Shows or Seasons
If you'd like to catch up on previous seasons of shows, you can also buy your favorite HBO series. The shows are for sale from pay-per-view services such as Amazon Video, Google Play, and Apple iTunes as downloads for about $3 to $4 per episode, or $30 to $40 for a full season.
Or you can purchase a TV show on DVD or Blu-ray. You'll pay around $30 to $45 for a season or $100 and up for a complete series.
As an Add-On to a Service
Right now you can sign up for HBO as an add-on to some cable replacement services, but it's expected that these services will be transitioning to HBO Max.
WarnerMedia has been lining up distributors for the new service. Hulu was recently added to a list that includes Apple, AT&T, Charter, Google (Android devices), and YouTube TV.