When you shop through retailer links on our site, we may earn affiliate commissions. 100% of the fees we collect are used to support our nonprofit mission.
Learn more.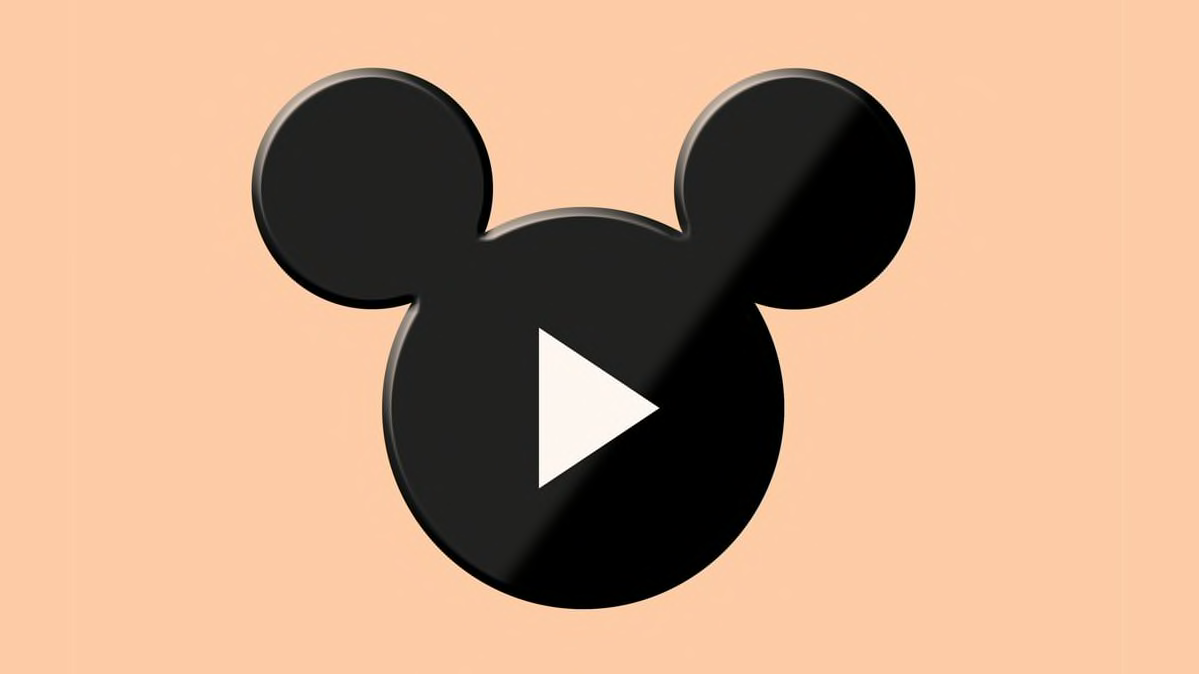 Illustration: ALVARO DOMINGUEZ
Over the past two years, the number of streaming video services has exploded, offering American families more alternatives than ever to traditional pay TV.
With many of us still stuck at home, you might be looking at new options, especially those provided by the world's biggest tech and entertainment companies. Some have already launched. Others will be available soon.
In recent months, we saw the launch of Apple TV+ and Disney's new blockbuster service, Disney+, along with Quibi, a new short-form video service.
More recently added to the mix are WarnerMedia's new HBO Max service—which combines HBO's channels with other content from AT&T and Warner Bros—and the new Peacock streaming service, from NBCUniversal, which has three programming tiers, including a free one. You'll see more details on those services below.
The new options have joined all-you-can-eat monthly subscription services, such as Netflix, and cable-TV-style packages designed to help you avoid pay TV, from AT&T (AT&T TV Now), Dish (Sling TV), Hulu (Hulu + Live TV), Google (YouTube TV), and others.
Apple TV+
Apple's streaming service, called Apple TV+, costs just $5 per month, $2 less than Disney+ and considerably less than Netflix's most popular Standard plan, which costs $13 per month.
When Apple TV+ launched it didn't already have a library of catalog content, like its competitors. Sure, it owned a few original shows, including "Planet of the Apps" and James Cordon's "Carpool Karaoke: The Series," but it was going up against content goliaths like ViacomCBS and Disney.
Apple TV+ is slowly growing its catalog, though. It added "Greyhound," a Tom Hanks film that was supposed to be a summer release in theaters but instead moved to streaming on Apple as a result of the coronavirus pandemic.
Apple TV's lineup also includes "The Morning Show," starring Reese Witherspoon, Jennifer Aniston, and Steve Carell; a reboot of Steven Spielberg's 1980s series "Amazing Stories"; "See," a post-apocalypse drama starring Jason Momoa and Alfre Woodard; "For All Mankind," a series that imagines what would have happened if the global space race had never ended; "Servant," a psychological thriller from director M. Night Shyamalan; and "Dickinson," a coming-of-age story from the perspective of Emily Dickinson.
There's also "Little Voice," about an up-and-coming singer, from director J.J. Abrams and singer-songwriter Sara Bareilles, and "Central Park," an animated musical comedy from the creator of "Bob's Burgers."
Apple has already renewed several of those series, though the coronavirus has postponed filming on all of them.
Still on the schedule are "Foundation," a series based on the eponymous Isaac Asimov science-fiction trilogy, and "Losing Earth," based on a New York Times article about the effects of abandoning bipartisan concerns over climate change in the 1980s.
Separately, Apple TV+ has a subscription option, called Apple TV Channels, for Apple TV users. It lets you subscribe to channels such as HBO and Showtime from a single app.
Note: You no longer need an Apple TV device to get Apple content on your TV. In addition to being installed on Apple hardware, the Apple TV app, which provides access to Apple TV+, is also available on select Samsung smart TVs now and will come to Amazon Fire TV, LG, Roku, Sony, and Vizio sets in the near future.
Disney+
The Disney+ subscription streaming service, which launched at the end of 2019, costs $7 per month (or $70 if you pay annually) and is among the least expensive new services. It costs about $2 more per month than Apple TV+ but has a vast array of new original shows and movies, as well as a deep catalog of library titles.
Disney seems to be taking aim at Netflix with a bundled plan that combines Disney+, ESPN+, and Hulu for $13 per month. Some of Disney's content is currently licensed to Netflix in a deal that ends next year.
Disney has a vast array of content because it owns all the "Star Wars" movies (via Lucasfilm), as well as Marvel Studios ("The Avengers," "Black Panther," "Guardians of the Galaxy") and Pixar ("Toy Story," "Up"). It also owns 20th Century Fox (being rebranded as 20th Century Studios), so you get "The Simpsons." And it's the majority owner of the National Geographic channel.
Among the most popular new original content is "The Mandalorian," a Jon Favreau-directed series set in the "Star Wars" universe that has been approved for a second season. There's also another season of "The Clone Wars," as well as new documentary series, including "Encore!" and "The World According to Jeff Goldblum."
In just the next month or two, Disney+ will have a new original movie, "The One and Only Ivan," starring Angelina Jolie and Bryan Cranston; "Howard," a documentary about legendary Disney lyricist Howard Ashman; and a new Phineas and Ferb movie. Those titles will be joined by a live-action Disney movie, called "Magic Camp."
There's also a new season of unscripted National Geographic series "Weird But True" and an unscripted Muppets series, "Muppets Now."
The Disney+ app, which features individual tiles for each of the prominent Disney brands, is available on lots of devices, including LG and Samsung smart TVs, plus Android TVs and Roku TVs. You can also access the service from most streaming players, game consoles, and Android and iOS smartphones, and via web browsers.
HBO Max
HBO Max, the new streaming service from AT&T's WarnerMedia division, is priced at $15 per month, just like HBO and HBO Now (see below), but many current HBO subscribers will get access to HBO Max at no additional cost.
Right now, the company says, anyone getting regular HBO from Charter/Spectrum, Comcast, or one of AT&T's TV services, including DirecTV, automatically gets access to HBO Max. So, too, will those who subscribe directly to HBO Now through HBO, Apple, Google Play, or Hulu. It's still unclear whether those getting HBO from other cable TV companies or third parties will receive the automatic upgrade; HBO says it's working to secure more partners. You can get the latest info at the company's HBO Max FAQ.
HBO Max isn't yet available on two of the biggest streaming platforms, Amazon Fire TV and Roku. Analysts say the company is closer to a deal with Roku than Amazon. For a list of services and devices that support HBO Max, go to the service's website.
This new offering could be a compelling option for many because it provides not only the channels you get with the premium HBO service but also new original programs, titles from the Warner Bros. TV and film library, and content from AT&T's properties, such as Cartoon Network, CNN, DC Entertainment, TBS, The CW, TNT, and Turner Classic Movies.
At launch, the service has the exclusive streaming rights to every episode of "Friends" and "The Fresh Prince of Bel-Air," plus original series, including "Love Life," starring Anna Kendrick, and "Legendary," a new reality competition show. There's also DC's "Doom Patrol" and, thanks to an exclusive deal, all 12 seasons of "The Big Bang Theory" through 2028.
Thanks to Warner, you also get franchises such as "Harry Potter," "Lord of the Rings," and "A Nightmare on Elm Street," plus a variety of upcoming HBO Max originals. There will also be new original movies from producer Greg Berlanti and Reese Witherspoon, and original series such as "The Flight Attendant," starring Kaley Cuoco.
A much-hyped "Friends" reunion special, however, is being put off until 2021 because the coronavirus pandemic is delaying production.
AT&T, which acquired Time Warner in 2018, has been aggressive in offering new streaming services. In addition to the new HBO Max service, the company and its subsidiaries now offer the cable-replacement service AT&T TV Now, AT&T TV—basically DirecTV without the satellite Dish—and the newish DC Universe. However, AT&T just recently cut off new subscribers to its low-cost AT&T Watch TV service.
Peacock
Peacock, which has been available to some Comcast subscribers since mid-April, has now rolled out to everyone in the U.S. who wants it, provided you have a device that supports the service's app. You don't need a credit card to sign up for the free tier of the service; you just need an email address and a password.
Peacock is offering three tiers. The basic option, Peacock Free, is an ad-supported free service that features some NBCUniversal content. The next level, Peacock Premium, costs $5 per month and gives users access to a more robust library of ad-supported content. A third tier lets Premium users upgrade to an ad-free experience for about $10 per month.
However, many of the original programs the company was planning are being put off until 2021 because the coronavirus pandemic is delaying production.
One big early drawback is that, like AT&T's new HBO Max service, Peacock isn't available on Amazon Fire TV and Roku devices, two very popular streaming platforms.
Right now, you can access Peacock through Comcast's own Xfinity X1 cable and Flex streaming platforms, as well as on Apple devices (Apple TV and Apple TV 4K, iPhone, iPad, and iPod Touch), Google Android TVs, phones, tablets, and Chromecast, and through LG and Vizio smart TVs. The service is also available immediately on Xbox One game consoles, with support for Sony PS4 consoles being added next week.
Peacock Free offers access to about 13,000 hours of programming, including current-season NBC broadcasts a week after they air, plus a mix of classic TV shows, movies, news, sports programming, kids programming, and Spanish-language titles. It also includes large library of NBC series, such as "30 Rock," "Parks and Recreation," and "Saved by the Bell" though not the hit comedy "The Office" until next year, when a deal with Netflix expires.
It also offers a film library with titles ranging from "The Bourne Identity" and "The Matrix" to "Jurassic Park" and "The Godfather" trilogy.
Premium-tier subscribers get the full complement of programming—about 20,000 hours' worth—as well as next-day access to current shows. Peacock will leverage content from several of the parent company's own properties, such as NBC, Universal Studios, USA Network, Syfy, Bravo, Telemundo, and Universal Kids. The service will also license shows from other networks, including A&E, ABC, and Fox.
It also recently signed a deal with ViacomCBS to let Peacock stream shows that originally ran on CBS, Showtime, and the CW, as well as certain classic Paramount movies.
Other deals pull in movies from Universal Pictures, DreamWorks, Focus Features, Illumination, Warner Bros., and Blumhouse.
Premium subscribers also get exclusive access to original Peacock programming; free-tier subscribers get only program samples. At launch, there were nine original series, including "Brave New World," "Psych 2: Lassie Come Home," and "The Capture." Four more titles, including "Departure," about a plane that disappears after takeoff, and "Hitmen," about, well, a pair of hitmen, are slated to arrive in August or September.
Live sports are also a key differentiator for Peacock, as it will be the exclusive streaming home to the 2020 to 2021 Premier League soccer season in the U.S. Peacock will also stream the Summer Olympics in Tokyo—bumped until next year—as well as an NFL wild card game, the U.S. Open golf tournament, the Tour de France, and the Ryder Cup.
Quibi
Quibi, a new streaming service that focuses on short-form entertainment, went live in early April. It was founded by ex-Disney chairman Jeffrey Katzenberg and the tech executive Meg Whitman, who among other things was CEO of eBay. Right now you can get a free 90-day trial.
Quibi—short for "quick bites"—says it focuses on "snackable" series and films that are each told in multiple short chapters. In its first year, the company says it will have around 7,000 videos, everything from scripted series and movies to reality TV.
Quibi has two payment tiers: $5 per month for an ad-supported version and $8 per month without ads. Unlike many other new services, Quibi is meant to be viewed on a mobile device, not a TV, and it supports both horizontal and vertical videos.
But recently the company backtracked on its mobile-only policy, adding support for Google Chromecast and Apple AirPlay 2 for viewing on TV screens.
Quibi has been able to attract some big Hollywood names: Steven Spielberg is producing a horror series called "After Dark" that viewers can watch only after sunset; Guillermo del Toro and Sam Raimi are also producing a few horror shows.
Other shows include a car racing series by Idris Elba; a cooking competition with Tituss Burgess; Stephan James and Laurence Fishburne starring in Antoine Fuqua's drama series "Free Ray Shawn"; and a courtroom show starring Chrissy Teigen. Anna Kendrick is starring in "Dummy," a comedy about a woman who becomes friends with her boyfriend's sex doll.
Quibi is also releasing several movies in chapters, including Liam Hemsworth in "Most Dangerous Game," and revamps of "Punk'd" and "Singled Out," from MTV.
But so far, Quibi is off to a tough start. While Disney+ has already racked up more than 50 million subscribers, analysts predict less than 2 million for Quibi in its first full year of availability.