When you shop through retailer links on our site, we may earn affiliate commissions. 100% of the fees we collect are used to support our nonprofit mission.
Learn more.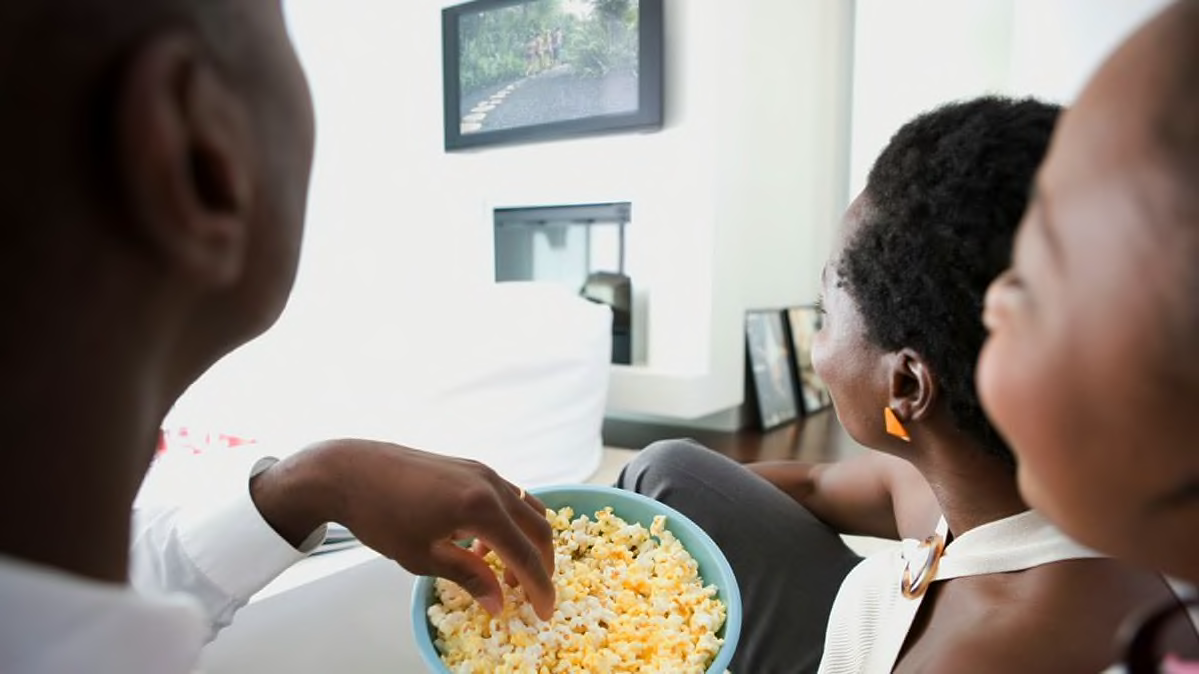 With the $85 billion acquisition of Time Warner now in its rear-view mirror, AT&T is moving quickly to utilize its new assets, starting with a new sports-free skinny bundle called AT&T WatchTV.
Although initial reports seemed to indicate the service would be a super-slim plan limited mostly to Turner channels obtained in the Time Warner deal, it's actually more expansive than that.
"It seems like a smart move," says Dan Rayburn, principal analyst at research consulting firm Frost & Sullivan. "AT&T is leveraging video to push their wireless business, which has higher margins. And it won't cost them much, because they own the content."
AT&T WatchTV will have about 30 live channels, but no local broadcasts. In addition to Turner fare such as Cartoon Network, CNN, TBS, Turner Classic Movies, and TNT, the lineup includes AMC, A&E, Discover, Food Network, HGTV, IFC, and TLC. And AT&T says Viacom channels such as BET, Comedy Central, Nicktoons, and VH1, will be added soon. WatchTV also offers over 15,000 TV shows and movies on demand.
Here's the full channel lineup.
The service, which launched this week, is free for AT&T wireless customers who subscribe to one of two new unlimited plans scheduled to launch next week: AT&T Unlimited & More, and AT&T Unlimited & More Premium. Everyone else will pay $15 a month.
With Unlimited & More Premium, you have the option of adding one of several premium services (Cinemax, HBO, Showtime, or Starz) for free, plus 15GB of high-speed tethering. You can also get a $15-a-month credit good for a subscription to other AT&T TV services, including DirecTV, DirecTV Now, or AT&T U-verse.
AT&T has already let cellular customers with unlimited plans stream HBO for free. But, said David Christopher, president, AT&T Mobility and Entertainment in a published statement, "This is no longer about including one channel or service with your wireless plan, but an incredible lineup of content."
The new service isn't designed to replace AT&T's DirecTV Now, a cable-style streaming service that offers about 60 channels for $35 a month. In fact, in an increasingly crowded landscape for streaming services, AT&T WatchTV most closely resembles Philo TV, another low-cost, sports-free option that costs $16 a month.
Backed by several cable networks, including A&E, AMC, Discovery, Scripps, and Viacom, the Philo TV lineup includes about 35 channels from a variety of sources, including A&E, AMC, BBC America, Comedy Central, Discovery Channel, Food Network, HGTV, History, MTV, Nickelodeon, TLC, Travel Channel. You can also purchase a $4-a-month add-on pack with nine additional channels.
When it purchased Time Warner, now called WarnerMedia, AT&T said it would work quickly to launch new services that take advantage of its new access to content, including movies from Warner Bros. and New Line film studios and programming from premium networks HBO and Cinemax; Turner cable channels such as CNN and TBS; and DC Entertainment properties such as DC Comics.
In addition to AT&T WatchTV and DirecTV Now, which just got an update, an AT&T executive told an investor group in May the company was planning to launch new app-based video service that will offer what traditional linear cable packages do, but at a lower cost. Customers will get the service through a small device that attaches to the TV, much like an Apple TV or Roku streaming media player. The service will cost less than a tradition cable or satellite service, the company said, because AT&T doesn't have to utilize service trucks traveling to customers' homes to install and repair home settop boxes or dishes.
AT&T says it will have more information about the standalone $15-a-month WatchTV service soon. But since the WatchTV apps are based on DirecTV Now, we expect that it will be available on Apple TV, Roku, Fire TV, and Chromecast.