When you shop through retailer links on our site, we may earn affiliate commissions. 100% of the fees we collect are used to support our nonprofit mission.
Learn more.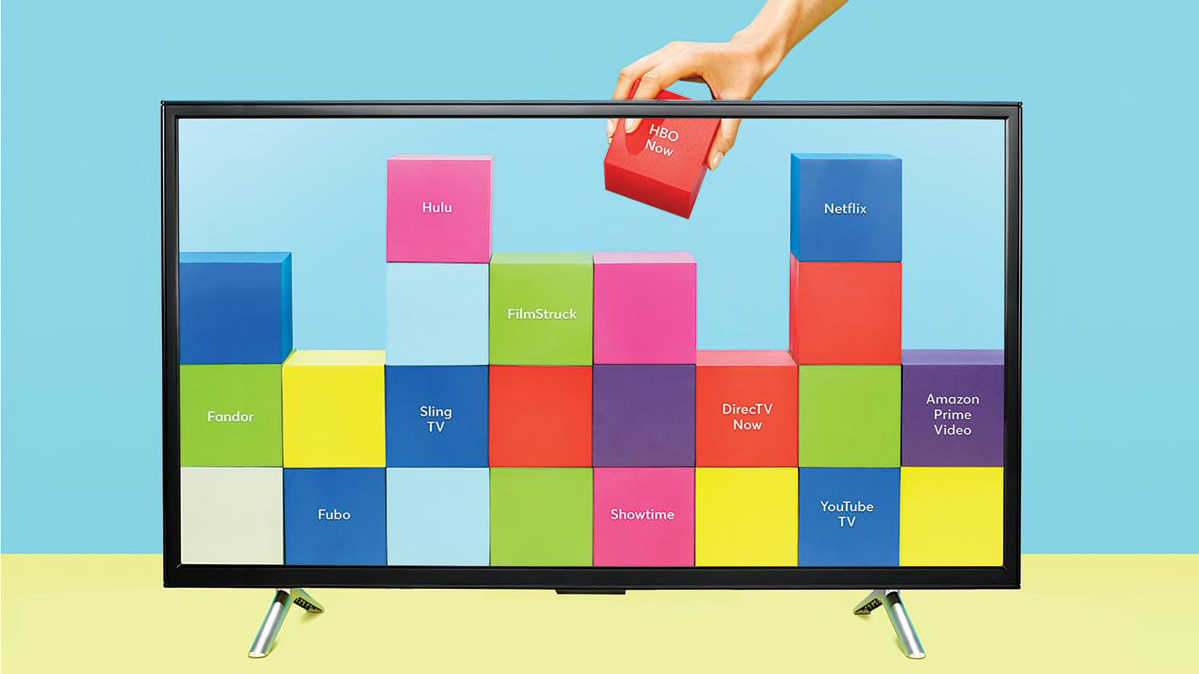 By late 2017, Lisa and Ken Sharp had finally had enough of their $180-per-month Verizon Fios bill. And with college tuition for their two daughters on the horizon, the Valley Cottage, N.Y., residents eyed their TV, internet, and phone bundle as a potential place to save money.
The Sharps were a bit nervous about losing access to certain channels and favorite shows, such as "Game of Thrones," and they faced a confusing array of choices. "We explored the various options for months before we took the leap," Lisa says. Once they made the move, though, they were able to cut their bill by about $85 a month.
In dumping pay TV, the Sharps joined a growing group of consumers. According to the research firm eMarketer, the number of cord cutters in the U.S. will swell to about 27.1 million in 2018, a jump of 22 percent in just a year.
Rising prices are a big motivation. The average annual bill for TV service rose from $700 in 2000 to $1,200 in 2017, according to estimates from the research firm Kagan, S&P Global Market Intelligence, far outpacing increases in wages or inflation. And many consumers are fed up with cable TV's short-term promotions and unexpected fees, which make it hard to know what they'll really end up paying. (See "Cable TV's Sneaky Fees.")
More on Watching Television
Frustration with cable is nothing new. What has changed is that consumers have so many more choices now, delivered over the internet. You can get a streaming service like Netflix to watch movies and TV series. A handful of companies, including Sling TV and YouTube TV, offer "cable replacement" packages that deliver TV shows from multiple networks, such as HGTV and CNN, as they air. You can even subscribe to a single network, such as HBO. It all comes through the web.
"Over the past year, we've seen cord cutting accelerate," thanks to new streaming options, says eMarketer's principal analyst, Paul Verna. "Suddenly, we have a market with several digital offerings that generally cost less than their cable and satellite counterparts."
Assembling your own entertainment package from a mix of services can feel liberating. Note, though, that even if you terminate TV service, you won't be completely cutting the cord to a cable company. That's because most consumers will still need internet service from the very same company that used to supply them with both internet and TV.
Navigating all of this doesn't have to be difficult. We've created this step-by-step guide to help you understand the options and decide whether cutting the cord is the right move. We'll show you how to blow up your cable bill, then rebuild a plan with small pieces you choose yourself.
In the end, you'll be able to customize your TV-watching experience—and probably save money.
Review Your Bill
Do you get a bundle of TV, internet, and phone service all from the same company? If so, look for the portion of the bill where the price for each service is broken out separately. The TV portion is approximately what you'll save from your cable bill if you cut the cord.
If you're one of the tens of millions of people who pay for TV shows delivered by a satellite company such as DirecTV or Dish, just note what the company charges you each month.
Next, whether you have cable or satellite TV, note what tier of service you have, which determines how many channels you receive. (Tiers may have names like "Standard" or "Signature.") And check whether you're paying for premium channels such as Showtime.
If you're using your cable company to get a bundle of services, it's hard to predict precisely what you'll be charged once you drop the TV portion.
On the positive side, you might save on fees—those hard-to-understand charges for everything from broadcast TV to regional sports to the rental of your set-top box. We've seen plans where they added $20 or more, and many of those fees will disappear.
On the other hand, a cable company could raise your price for internet and phone once you cancel the TV part of the bundle. It's something you'll have to ask about when you call.
We'll get to that a bit later.
List Your Must-Have Shows and Channels
Your cable package may include many channels you never watch—and a few that you really like. As you design a new, customized TV plan, the goal is to include all of the programming you and your family value without paying for a lot of content you don't care about.
When the Sharps were considering whether to cut the cord, the whole family spent a month logging the shows they watched in a notebook kept on the coffee table. "What we found was eye-opening," Lisa says. "Almost everything we watched was coming in through streaming. At first the girls thought they couldn't live without cable TV, but the reality was that pretty much everything they watched was on either Netflix or YouTube."
Keep your own log, and as you progress through the rest of our steps, you'll be able to judge what mix of options can fill your needs best, and which shows you may be willing to give up to save money.
Once you have all of your family's viewing information laid out, you're ready to explore your options.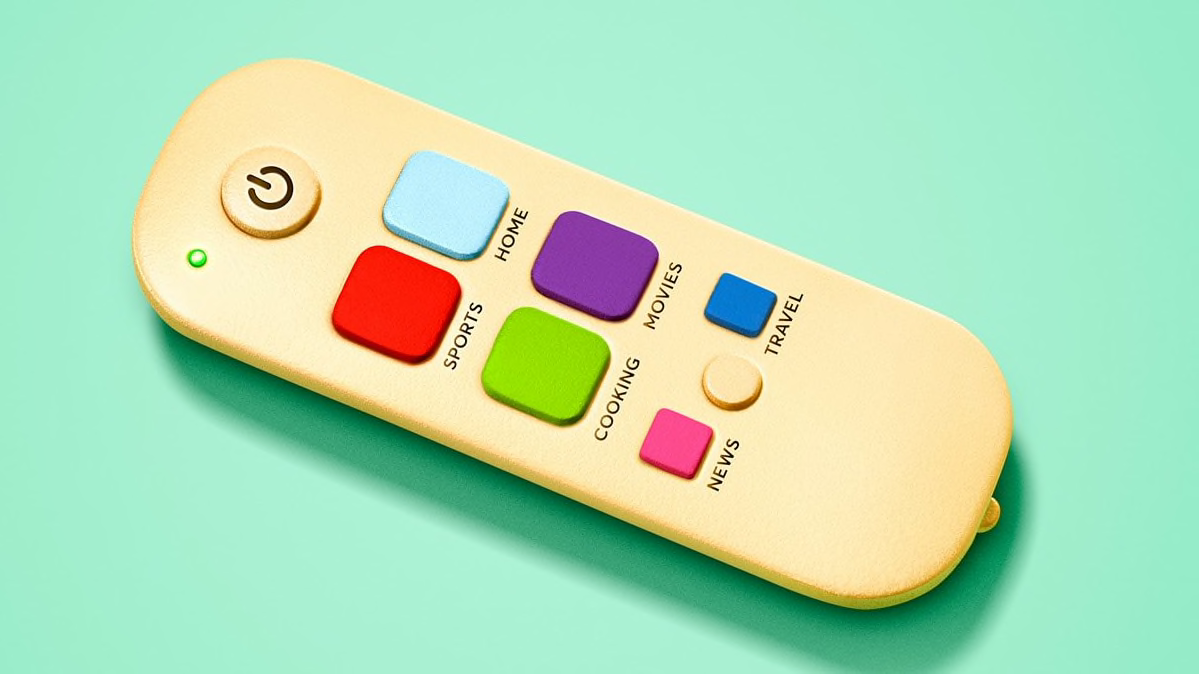 Try an Antenna
An antenna—old-fashioned, humble, and inexpensive—is the very first thing to think about if you want to cut the cord. Here's why: Many of us stick with cable or satellite TV mainly to watch broadcast channels, such as ABC, CBS, Fox, NBC, PBS, and Telemundo. Those networks deliver local and national news, sitcoms, crime dramas, baseball games, award shows, and more.
All those channels are available free over the air, in full HD—as long as you live somewhere with good reception and have an antenna. If so, cord cutting might be particularly easy for you.
Antennas don't work well everywhere. You can check your address at the Federal Communications Commission website to see whether you're likely to get good reception.
If the answer is yes, try using an easy-to-set-up indoor antenna. (See our review of indoor HDTV antennas.) Just make sure there's a good return policy in case you don't get as many channels as you'd like.
Of course, an antenna won't deliver cable channels, such as AMC or the Food Network. If those are important to you, it's time to shop around.
Check for Deals Beyond Your Cable Company
If your household's TV log reveals that you watch a lot of cable news, ESPN, and other cable channels, an antenna won't be enough. In this case, the simplest way to save money might be to switch pay-TV providers.
There aren't many choices in most locations, but you might be able to score a promotional deal if competitors such as DirecTV or Verizon Fios are trying to attract new customers in your area.
Ask for the total cost of a plan, including add-on fees and installation charges, plus the price once the promotion ends. Find out whether you'll be locked into a contract—and what penalty you'll pay if you terminate early.
Compare Your Channel Wish List With Cable Replacement Services
Let's say you get lousy antenna reception and you want to keep some cable channels—but just a few. And saving money is important to you. The best option may be one of a new breed of streaming services that's really shaking up the TV business and giving consumers new choices.
Services such as Sling TV and Hulu With Live TV aren't like Netflix, where users watch individual shows or movies. Instead, these cable replacement services provide access to cable channels, such as CNN and TBS Network, along with many broadcast channels.
The price is typically around $35 to $45 a month for 30 to 60 channels. You can often pay a bit more to get premium channels such as HBO or packages that add channels focusing on such things as Spanish-language content or sports. What's available varies by service, where you live, and even the smart TV or streaming player you use. For instance, you might not get all local broadcasts. (For details, check out these video streaming services that will let you cut cable TV.)
You can try an online tool to help find the best cable replacement service. For instance, one at Untangle.TV leads you through a series of questions on your viewing habits, then spits out a recommendation. But in the end you'll need to go to each service's website and sift through the channel lineups to find the best match for your household.
A cable replacement service was a big part of the solution for John and Alisa Moore, a couple in Fallbrook, Calif. They got rid of cable TV and, after experimenting with several internet and cable replacement combinations, settled on a $25 plan from Sling TV for broadcast and cable channels along with AT&T for internet service.
The couple also has accounts with several other streaming services, including Netflix, but is still saving about $70 per month. "We like what we have now," John told us by email. "The obvious pro is that it is much cheaper." The downside? They spend more time navigating between services to watch TV. "I'd have to say that is a con."
See Whether Netflix and Amazon Are All You Need
Not everyone cares about cable or broadcast channels. If you're happy with older TV shows, some movies, and exclusive series, such as Netflix's "Stranger Things" and Amazon's "The Marvelous Mrs. Maisel," conventional streaming services will deliver the goods. Netflix and Amazon Prime each cost about $8 to $14 a month, and prices for other services are in the same ballpark. (See our comprehensive Guide to Streaming Video Services.) For instance, people who like to watch "Game of Thrones" or "Silicon Valley" can sign up for the HBO Now streaming service for $15 per month, and fans of British TV can subscribe to a $5-a-month service called Acorn TV.
If you just want to watch an occasional movie, even those services may not be a great deal. Pay-per-view companies such as FandangoNOW and Vudu generally charge $5 or $6 for a one- or two-day rental of a newer movie. A couple of movies a month will cost more than Netflix, but you can get exactly the content you want, including blockbusters that have just left theaters.
Now Call Your Cable Company
Now that you've done your research, you're ready to confront your cable company. Bypass regular customer service and ask to speak to a customer-retention specialist.
If you've decided you still want broadcast networks plus some cable channels, ask whether the company has started to offer a cheap "skinny TV" plan. You may have to emphasize that you want the absolute cheapest TV deal available, not the standard "basic" package. These skinny plans can be very similar to the cable replacement streaming services described above, offering a few channels for a low price.
For instance, Comcast offers a $40-a-month Xfinity Instant TV plan that includes internet along with local broadcasts, The CW, PBS, C-SPAN, and educational and home-shopping channels. For an additional fee, you can add a package of children's, sports, or news content.
If you've decided to go antenna-and-Netflix only, even a cheap skinny bundle may not appeal to you. In that case, you're just trying to make sure the bill for your internet access, and maybe your phone, doesn't rise too much once you cancel the TV part of the bundle.
"We were able to keep our Fios internet service for the same $70-a-month price we paid as part of the bundle," Lisa Sharp says. "Verizon was surprisingly very helpful."
Put Your Plan Into Action
Whew. Now you have the information you need to decide whether to go with a pared-down TV package from a cable company, a combination of streaming services, or some other arrangement.
Of course, if you're subscribing to streaming services and don't have a smart TV, you'll need an add-on streaming device. (See our streaming device buying guide and ratings of streaming media players.)
In the end, the Sharps decided they'd be happy with just Netflix and HBO Now, to the tune of $25 per month. Add that to their $70 Fios internet service, and their total bill dropped from $180 to $95.
The biggest sacrifice was giving up local broadcast TV. "Occasionally, there's a show my friends are talking about, such as "This Is Us," that I can't watch because it's on network TV," Lisa says. "But it just wasn't worth the cost."
Editor's Note: This article also appeared in the August 2018 issue of Consumer Reports magazine.