When you shop through retailer links on our site, we may earn affiliate commissions. 100% of the fees we collect are used to support our nonprofit mission.
Learn more.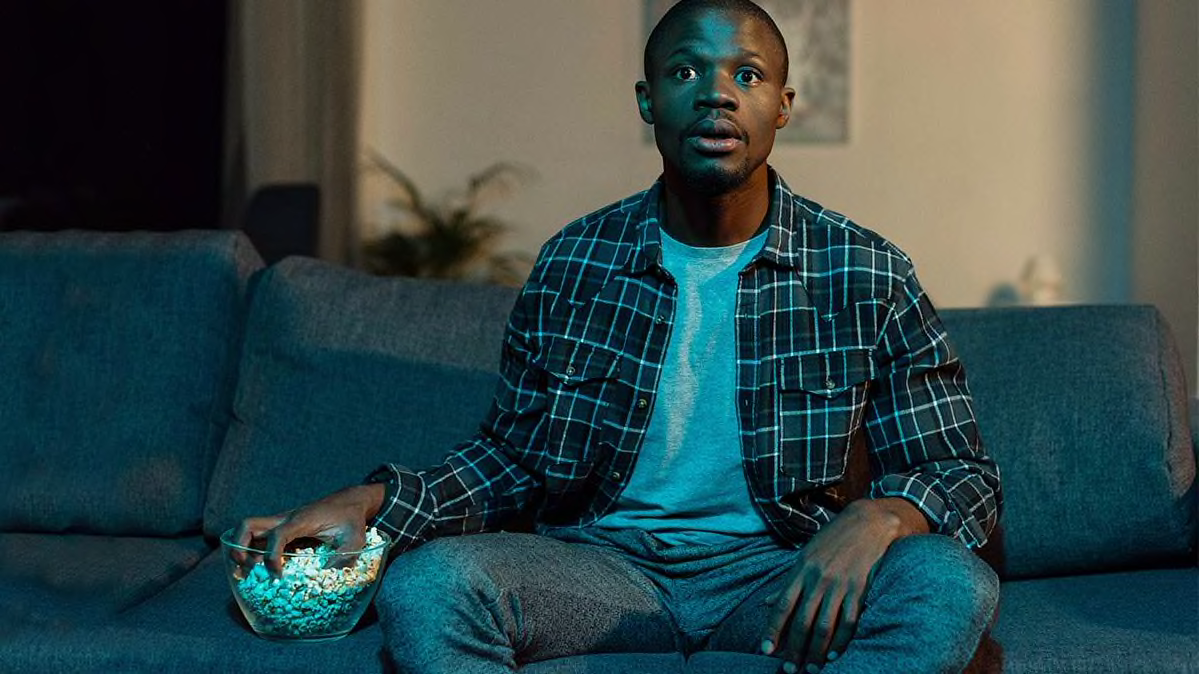 These days, more of us are considering cutting the cord and getting rid of cable, and with good reason. One is that there are now more options. The other is simply the growing cost of traditional pay TV.
In fact, industry analysts say people are leaving traditional pay-TV services at an accelerating rate and turning to cable-like streaming subscription services instead. These aren't services like Netflix that carry individual movies and TV series. Instead, they provide channels of content such as AMC, CNN, and HGTV along with broadcast networks (ABC, CBS, Fox, and NBC).
According to Bruce Leichtman, the president and principal analyst at Leichtman Research Group, the largest traditional pay-TV services lost almost 3 million subscribers in 2018, while the top two cable-replacement streaming services—DirecTV Now and Sling TV—gained more than 600,000 new subscribers.
Leichtman says that since the industry's peak in 2012, the top traditional pay-TV companies have lost about 10 million subscribers, and cable-style streaming services have picked up about 4 million subscribers. Clearly, a shift is well underway.
A few things should go into a decision on whether to cut the cord, however.
On the positive side, the new streaming services are giving consumers more alternatives than ever, in an area where choices have been few. As more options come online, the services are competing with each other to provide better lineups of channels. And though the average pay-TV bill is now about $106 (and rising), according to Leichtman, cable-replacement streaming services typically cost just $40 to $50 per month.
More About Cable and Streaming Services
So why the note of caution? Most of these cable-style streaming services have limitations—and you may find that no single service can provide everything you need.
Also, while "cord cutting" has become a popular term, chances are you won't really be cutting ties with your TV provider. That's because in many markets, that same company will provide your internet connection and maybe your phone service.
That makes pricing complicated to untangle.
The good news is that all the services offer free trials, so you can kick the tires before signing on. And you won't get locked into a contract. Plus, there are a growing number of free streaming services you can try, though in most cases you'll have to sit through commercials.
If you are considering cutting the cord, here are a few things to consider before making the leap.
You May Pay More for Internet Service
Bundles are the glue that keeps many of us stuck to a pay-TV package, especially from cable companies or telco services such as AT&T U-verse and Verizon FiOS. In addition to the convenience of getting just a single bill for your TV, internet, and home phone services, you often get a discounted rate for internet service when it's part of this type of package.
If you de-bundle broadband from TV, you're likely to find that you're paying more for the same level of internet speed.
For example, in my area Altice offers an Optimum bundle that includes 220 TV channels, 200 Mbps internet service, and home phone service for $70 a month, plus fees and taxes. The offer is good only for one year.
But without TV, that same 200-Mbps broadband service, plus the phone, costs $55 per month. So with the bundle, I'm essentially getting 220 TV channels for just $15 more a month, which seems like a much better deal.
Also consider that if you currently pay for a lower-speed internet service, you might have to upgrade to faster service if you decide to go the all-streaming route, especially if you'll be streaming 4K videos. And that will probably cost more.
Some Local Channels Might Be Missing
When cable-style streaming services first launched, one big drawback was that they often lacked local broadcast channels. Though the situation has greatly improved, you may not be able to get all your local channels from a single service.
You'll have a better chance in bigger TV markets, where the networks own their own stations, says Dan Rayburn, principal analyst at research firm Frost & Sullivan. "Outside of the major cities, many live streaming services don't have all the local channels due to licensing restrictions," he says. "While some streaming services are adding more local channels each month, there are still a large number of local stations not available via streaming services for many consumers in the U.S."
The best way to find out which channels you'll get in your area is to go to each service's website and enter your ZIP code to see the complete channel lineup.
With many of the services, even if all local channels aren't included, you may still be able to get them on demand, which is fine if you don't mind waiting a day or two to watch a favorite network show. But it does mean you'll miss out on "appointment TV"—live events and shows such as sporting events and the Academy Awards.
This lack of local channels is one reason that more households are using antennas, pulling in free over-the-air high-definition signals. In fact, Parks Associates, a research firm, estimates that one-fifth of broadband households now use a TV antenna.
Streaming Isn't Always Reliable
One of the great things about cable TV is that it provides consistent, reliable signals to your TV set—you turn on your TV and expect to get a picture.
Streaming services aren't always like that.
To start, the quality of the video you get depends on the available bandwidth, which can vary with the number of users in your neighborhood who are on the same connection you're using. So you may get a great picture late in the evening or early morning but find that it isn't quite as good right after dinner, when more people are watching. Companies such as Netflix will dynamically adjust the quality of the video based on the speed of your connection, and they may downgrade the quality of the video to avoid it freezing or pixelating.
Also, more of us are connecting our TVs and streaming players using WiFi, along with phones and computers. And if you have lots of people in your home streaming content to a variety of devices at the same time, the quality may suffer.
Even your wireless router can affect video performance. Older routers may be slower or use only one frequency band, which can lead to interference from baby monitors, cordless phones, and even microwaves. Newer dual-band routers have two bands—2.4 GHz and 5 GHz—to provide you with a second option. If there are dead zones in your home where WiFi doesn't reach, routers that create a mesh network could help.
But sometimes the problem is with the service itself or the networks' servers. CBS All Access, DirecTV, and Sling TV have all had problems with their services freezing or crashing. For instance, some DirecTV Now subscribers missed part of the 2018 Rose Bowl when they were kicked off the service. And during this year's Super Bowl, the CBS Sports and CBS All Access streaming apps crashed late in the game for some of those using Roku streaming devices.
And it's not just sporting events. Streaming services or network servers can get overwhelmed when a lot of people are trying to watch at the same time. This problem has occurred with HBO during some high-profile episodes of "Game of Thrones" and "True Detective."
There May Be Limits on the Number of Users
Depending on the service, you may find that not everyone in your household will be able to use it at the same time. Every streaming service we've reviewed has some limits on the number of separate devices that can be streaming content at the same time. For example, Sling TV's Orange plan, $20 per month, allows for only one user at a time. The pricier Blue service, $25, allows access for three simultaneous users; adding a fourth user boosts the price to $40.
DirecTV Now and Hulu With Live TV limit you to two simultaneous streams, but you can add one more user for an additional $5 per month. Hulu supports two users at the same time but offers a $10-per-month Unlimited Screens option, provided users are on the same home network.
With YouTube TV, up to three users can stream at the same time.
Sony PlayStation Vue, with five simultaneous streams, offers the most of any streaming service, though it starts with three simultaneous streams, in and out of the home, when you first sign up. You get two more once you set up a home device. Two PS4 consoles can be used at the same time in the same location using a guest login.
One Service May Not Be Enough
Although all the services regularly add new channels, there's no guarantee that any one service will provide all the networks your family wants to watch.
For example, Sling TV still doesn't have CBS, and Fox News is available only in some markets. Like the other services, DirecTV Now doesn't have some local channels in smaller markets, and it lacks PBS. YouTube TV doesn't currently have Discovery channels such as HGTV, Food Network, or TLC.
Hulu With Live TV is missing AMC and Viacom (Comedy Central, MTV, Nickelodeon). PlayStation TV, which probably has the most channels, recently lost Viacom stations such as Comedy Central, Spike, and MTV.
Last, don't forget to consider device support; not all the services are available on every streaming player or smart-TV platform. For example, because of a continuing fight with Amazon, YouTube TV isn't available on Amazon Fire TV players.