When you shop through retailer links on our site, we may earn affiliate commissions. 100% of the fees we collect are used to support our nonprofit mission.
Learn more.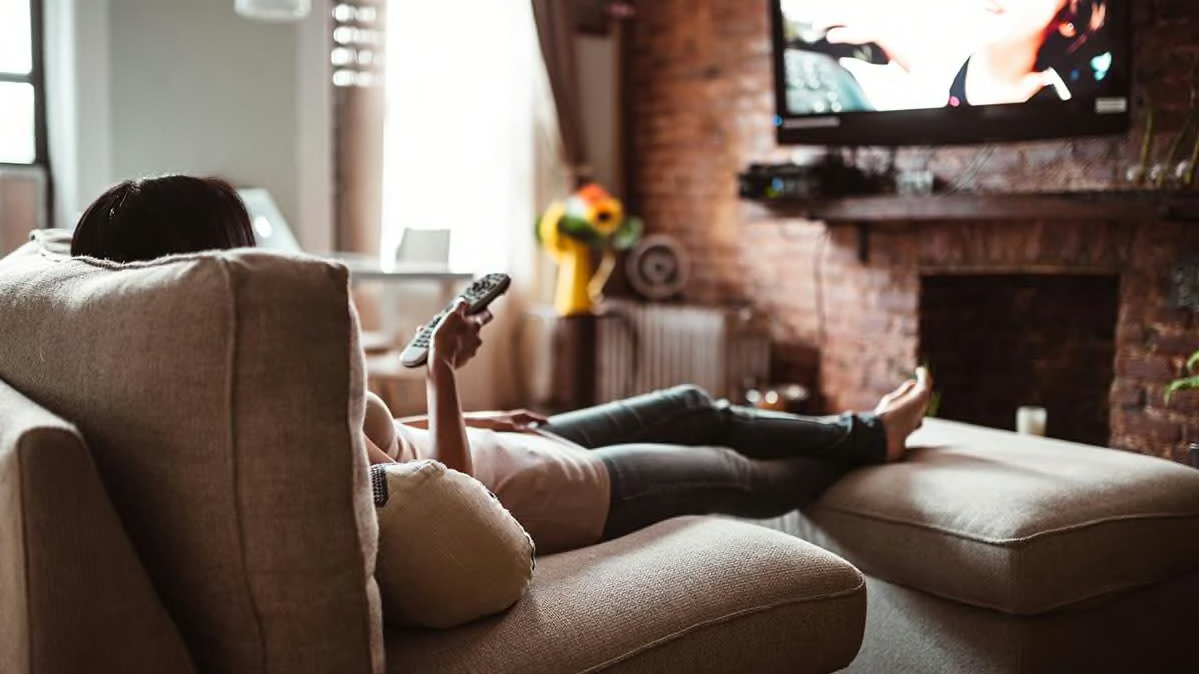 Streaming video services keep getting more expensive. In fact, many of these services, which once offered a low-cost alternative to traditional pay-TV packages, are starting to look more like the cable TV plans cord-cutters were hoping to escape.
In particular, we're talking about services that offer live-TV channels, as opposed to on-demand services like Netflix. Last year, just about every one of these cable-replacement services raised their prices, and a few did it more than once. Most recently, FuboTV hiked its monthly rates by $5 a month and YouTube TV jacked the monthly price of its basic plan from $50 to $65 a month, a hefty 30 percent increase.
Now AT&T, which no longer seems all that interested in drawing new customers to its $65-a-month AT&T Now cable-style service, has just cut off access to its low-cost AT&T Watch service for new subscribers, and is pushing customers to more expensive options, detailed below.
Despite these price hikes, there are still a number of advantages to live-TV streaming services. For one, even with the recent price hikes most of these options are still less expensive than traditional pay TV plans, which average about $107 a month, according to Leichtman Research Group.
For another, they don't require contracts, so you can cancel at any time without penalty, and no installation is needed, something cable companies typically charge for. And there's another big advantage: no add-on fees, for things such as broadcast TV or regional sports networks, which can unexpectedly bloat a monthly TV bill beyond its advertised price. That makes it easier for consumers to know the real cost of the service before getting their first bill.
Still, many consumers may find that they're not saving as much money as they thought when they first cut the pay TV cord, and many are "stacking" services—using two or more streaming services—to get everything they want as some content companies stop licensing their shows and launch services of their own.
Here are the details on the most recent price hikes.
FuboTV
Here's the good news: Thanks to a recent deal with parent company Disney, which owns ABC, FuboTV is finally getting ESPN, ESPN2, and ESPN 3, channels we thought were critical for a sports-centric service. As part of the deal, it will also have the SEC and ACC networks in certain markets, plus ABC, ABC News Live, Disney Channel, Disney Junior, Disney XD, Freeform, FX, FXX, and National Geographic.
Now the bad news: It appears that this new content is coming at a cost. As noted above, the company says it will hike the price of its Family bundle from $60 to $65 a month starting Aug. 1. The company's most expensive package, the Ultra plan, will go from $80 to $85 a month. Ultra customers get 185 channels, plus Extra, Sports Plus, and Showtime add-on packs.
One other thing to note: Due to a contract dispute with WarnerMedia, FuboTV lost TBS and TNT, which show MLB and NBA games, plus other WarnerMedia channels such as CNN, and Cartoon Network. This follows the loss of some Fox regional sports networks and the YES network, which shows Yankees games.
YouTube TV
YouTube TV has seemed like one of the better streaming deals, offering about 85 channels, including all the major local networks, plus a cloud DVR with unlimited storage and up to six users, for just $50 a month.
But the deal has been getting less compelling. The jump to $65 from $50 came after an earlier increase from just $40 a month, introduced when the service added some Discovery channels. The new rate kicks in for current subscribers with the July 30 billing cycle.
In a blog post, the company said the increase "reflects the rising cost of content," as well as "the complete value of YouTube TV, from our breadth of content to the features that are changing how we watch live TV."
The move comes as YouTube TV has finally reached a long-discussed deal with ViacomCBS to bring eight of its channels—BET, CMT, Comedy Central, MTV, Nickelodeon, Paramount Network, TV Land, and VH1—to the service. BET Her, MTV2, MTV Classic, Nick Jr., NickToons, and TeenNick will be added at a later date, it says.
AT&T Watch TV
AT&T, which has perhaps the most confusing array of services offered by any company, has essentially killed AT&T Watch TV, one of the lowest-priced options for cord-cutters. The service cost just $15 a month for about 35 channels, and came free with certain unlimited AT&T mobile plans. But Watch TV, which was launched during AT&T's fight to acquire Time Warner, wasn't for everyone, since it lacked local broadcasts and a cloud DVR.
A post on the AT&T Watch TV website says that existing subscribers, including unlimited wireless customers, can continue to use the service for now, but it's no longer available to new subscribers, or those who've previously canceled and want to resubscribe.
Also, the company recently launched the $15-a-month HBO Max streaming service, which gives you everything you'd get with a regular HBO subscription, plus new original programs, titles from the Warner Bros. TV and film library, and shows the various Turner properties, such as CNN, TBS, and TNT.
For now, at least, the company still offers AT&T TV Now, which came to life as DirecTV Now way back in 2016 and now starts at $55 a month after a series of price hikes. But AT&T hasn't been promoting the service, and it now provides fewer channels and has stopped working on Roku devices. Those are the kinds of changes AT&T has made before in advance of retiring a service.