When you shop through retailer links on our site, we may earn affiliate commissions. 100% of the fees we collect are used to support our nonprofit mission.
Learn more.
The more smart TVs, Echo speakers, web-connected security cameras, and plain old laptops you have, the more important your WiFi router becomes. And in 2018, the companies that make routers are trying to give consumers more reasons to upgrade and clearer reasons to choose one model over another.
If you're router shopping this year, you'll see more models that focus on security features, better apps to let you use parental controls, and more models that generate mesh networks to get WiFi coverage into every corner of your home. And a few aim to futureproof your network with a new WiFi standard called 802.11ax.
A number of new routers are being introduced this week at CES, the annual electronics conference held in Las Vegas. Here's what they're promising and what consumers should know.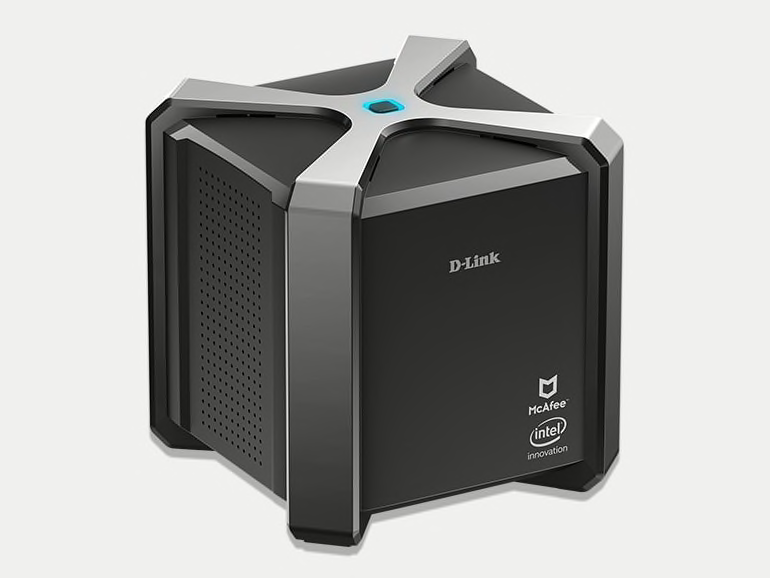 1. Routers as Security Gateways
All the data that flows into your home, from emails to website components, comes through your router on its way to the household's laptops and connected devices.
To companies such as D-Link and Netgear, that makes the router an obvious place to erect a wall against malware.
A small number of routers with security software built in have been introduced in recent years, including the Norton Core that was launched at CES in 2017. But in 2018 the trend is accelerating as more companies introduce routers that incorporate the kind of anti-malware tools we're used to running on our computers.
The new systems go further than computer-based software, though, doing things like notifying the user through a mobile app when a new device joins the WiFi network and watching for unusual traffic from connected devices.
A typical example is the D-Link AC2600, which uses a service called the McAfee Secure Home Platform. The service scans for malware, provides parental controls and keeps you from inadvertently visiting phishing websites. And the router's $250 price includes two years of security updates and support.
Netgear is taking a different approach by offering security protection to existing routers in cooperation with the Bitdefender security company through firmware updates. The update will be available for the Netgear Nighthawk AC2300 early this year and then come to other models, including the company's Orbi routers. The service will cost $70 per year after a 90-day free promotional period.
Those are examples of router companies offering malware protection from a single security firm. Last fall, Eero launched a service called Eero Plus that pulled together a package of security services. For a $99 yearly fee, consumers get a VPN service from Encrypt.me, password management from 1Password, and security software from Malwarebytes.
2. Apps Front and Center
Accompanying almost every major router announcement at this year's CES were desktop and mobile apps that promised to simplify the task of making adjustments to the router and your WiFi network. Such apps existed before, but many of them are now designed to be easier to use and to give you more granular control.
Parental controls are one big part of the new world of the newer apps. For instance, Eero Plus customers can set up a filter to block violent, sexually explicit, and illegal content. The Netgear Orbi app is one of several that makes it easy to set limits on individual devices—for instance, to let parents block their kids' internet access after a certain hour of the night.
The apps also make it easier than before to adjust which devices get priority when a lot of data is moving through your network. The idea's not new: "Quality of service" controls have always let you push more bandwidth toward devices that need uninterrupted service, such as a streaming media player playing HD video.
In the past, however, adjusting these settings often meant logging in to the router controls through a web browser, something that many consumers never did. Now such settings are integrated into the router's companion app.
Some routers have apps that let you fine-tune your network for specialized uses. For instance, the $300 Netgear XR500 Nighthawk Gaming Router comes with a Gaming Dashboard app designed to help you prioritize your gaming console.
3. Say Hello to a New Standard, 802.11ax
For the past few years, Consumer Reports and tech publications have been urging readers to choose 802.11ac routers—the numbers and letters refer to the latest technical standard for WiFi—which come with the highest speeds (somewhere on the order of a gigabit per second of data transmission), best encryption protections, and other advantages.
But a new WiFi standard, called 802.11ax, is just beginning to roll out, and the first routers to comply with it will be appearing in 2018. The new standard brings even higher speeds, especially in situations where lots of users are online at the same time.
At CES, router companies introduced a handful of these routers. Asus promised an 802.11ax router called the RT-AX88U that might surpass 6,000 Mbps, while D-Link showed off two models: the AX6000 Ultra and the AX11000 Ultra.
The routers won't be available for several months. They will be backward-compatible, meaning your current laptops, phones, and other equipment will work with them. But you won't get those souped-up 802.11ax speeds with those devices—new products built for the standard will start rolling out this year.
According to Nima Jamshidi, a D-Link senior product manager, the new routers "are designed for users looking to futureproof their home with the latest WiFi standard and ensure readiness for the next wave of high-speed, high-capacity WiFi."
If you're getting the feeling that you don't need an 802.11ax router quite yet, you're probably right.
"At first, these routers might be most useful in places like coffee shops with WiFi hotspots, where a lot of people are online at the same time," says Rich Fisco, who leads router testing at Consumer Reports. "For consumers, they're important if you have a lot of people simultaneously playing online games or streaming 4K movies. And they could matter more in the future as people add more and more connected devices to their WiFi networks."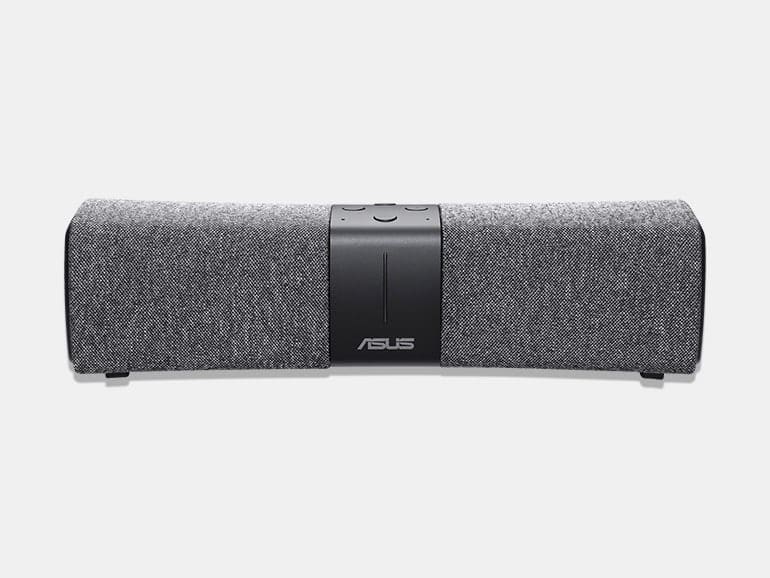 4. Mesh Networks Spread Out
If you've browsed the router aisle at your nearest electronics store in the past few years, you've probably seen something new: Routers sold in two- and three-packs. These routers, including the Eero mentioned above as well as other models such as Google WiFi, form "mesh networks," talking to each other to extend a WiFi network through a house that might otherwise have dead spots.
In 2018, you'll see even more mesh routers, with a couple of new features.
The Asus Lyra Voice is a router/speaker hybrid with Amazon's Alexa digital assistant baked in, which can join a mesh network with another new product, the Asus Lyra Trio. Asus says both products will be available during the first half of 2018, but no pricing is available just yet.
And Netgear's Orbi mesh system added a new weatherproof model, the $330 Orbi Outside Satellite, a few days before CES opened. The idea is to extend the WiFi coverage of an Orbi mesh network system into the backyard, adding up to 2,500 square feet of coverage outside.
Home WiFi Mesh Networks
Can't get a decent wireless internet connection in your home? On the 'Consumer 101' TV show, Consumer Reports' expert Nicholas De Leon explains to show host Jack Rico how mesh networks provide faster speeds and better coverage.