When you shop through retailer links on our site, we may earn affiliate commissions. 100% of the fees we collect are used to support our nonprofit mission.
Learn more.
Lawmakers in the House of Representatives expect to introduce legislation in the coming weeks that they say will protect the retirement savings of Americans. But the legislation appears to take direct aim at a rule proposed by the Department of Labor that would require that financial advisers look out for the best interests of their clients.
Advocates for small investors, including Consumers Union, the advocacy arm of Consumer Reports, have hailed the proposed Labor Department rule, nicknamed the fiduciary rule because of its guaranteed protections.
Simply put, it will save consumers money. For example, if an adviser has a selection of mutual funds that meet your investment goals and time horizon equally well, the fiduciary rule says she is required to recommend those with the lowest fees because they're truly in your best interest.

Currently, financial advisers who are brokers are allowed to offer their clients investment options that are considered "suitable." So brokers can recommend a mutual fund that meets your goals but comes with high fees instead of another fund that meets your goals but has lower fees.
A recent report by the president's Council of Economic Advisers noted that people who work with advisers earning money from commissions and fees could run out of retirement savings five years sooner, under some circumstances, than if they had worked with an adviser who took no such fees.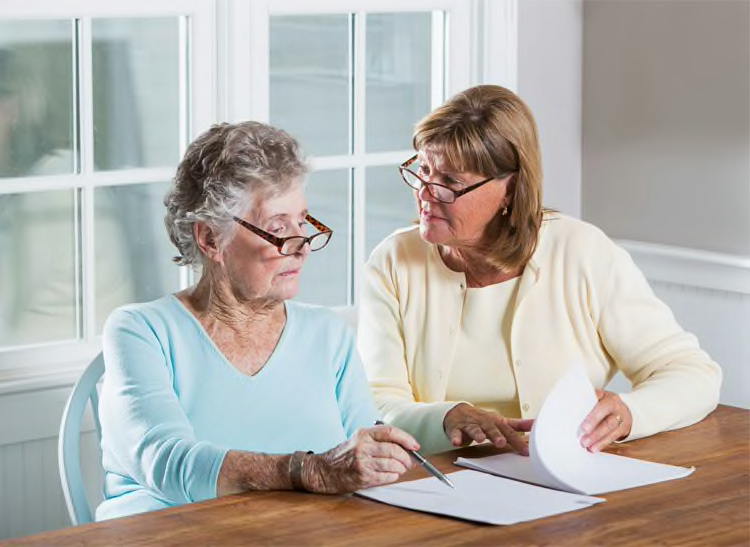 Brokers Concerned About Their Fees
The move to provide an alternative to the fiduciary rule got under way last week when bipartisan members of the House Education and the Workforce Committee released a list of "legislative principles." These were characterized as helping to "strengthen the retirement security of working families and ensure retirement advisors protect their clients' best interests."
But to many consumer advocates, the new effort seems like an attempt to delay or prevent the fiduciary rule from ever being put in place.
Pamela Banks, senior attorney with Consumer Union, points to one of the more worrisome principles: Investor choice and consumer access to all investment services—such as proprietary products, commission-based sales, and guaranteed lifetime income—should be preserved in a way that does not pick winners and losers.

"What that means," says Banks, "is that brokers would still be able to give precedence to investments that charge high-fees. Brokers are really just trying to protect their piggy bank."
Professionals who gain from investment fees and commissions are the core opposition to the fiduciary rule.
Juli McNeely, president of the National Association of Insurance and Financial Advisors, a trade group, says that the fiduciary rule would force more advisers to move from charging commissions to charging flat fees or percentage fees. That, she says, would lead to higher costs for consumers over time.
McNeely also says that investors with small accounts could lose access to financial advice. Many of these consumers currently get advice from commission-based brokers because their holdings aren't big enough to attract the interest of advisers charging fees instead of commissions.
Barbara Roper, director of investor protection for the Consumer Federation of America, says those small consumers weren't really getting advice to begin with.
"If it isn't in the best interests of the customer, it isn't advice. It is a sales pitch dressed up as advice," Roper says.
This isn't the first time lawmakers have tried to slow or stop the fiduciary rule. Last week, 47 members of Congress delivered a letter to the Labor Department, which has regulatory authority over retirement accounts, asking for 15 to 30 more days for people to comment on the rule, even though the department had already held two public comment periods. The rulemaking process usually includes just one comment period.