When you shop through retailer links on our site, we may earn affiliate commissions. 100% of the fees we collect are used to support our nonprofit mission.
Learn more.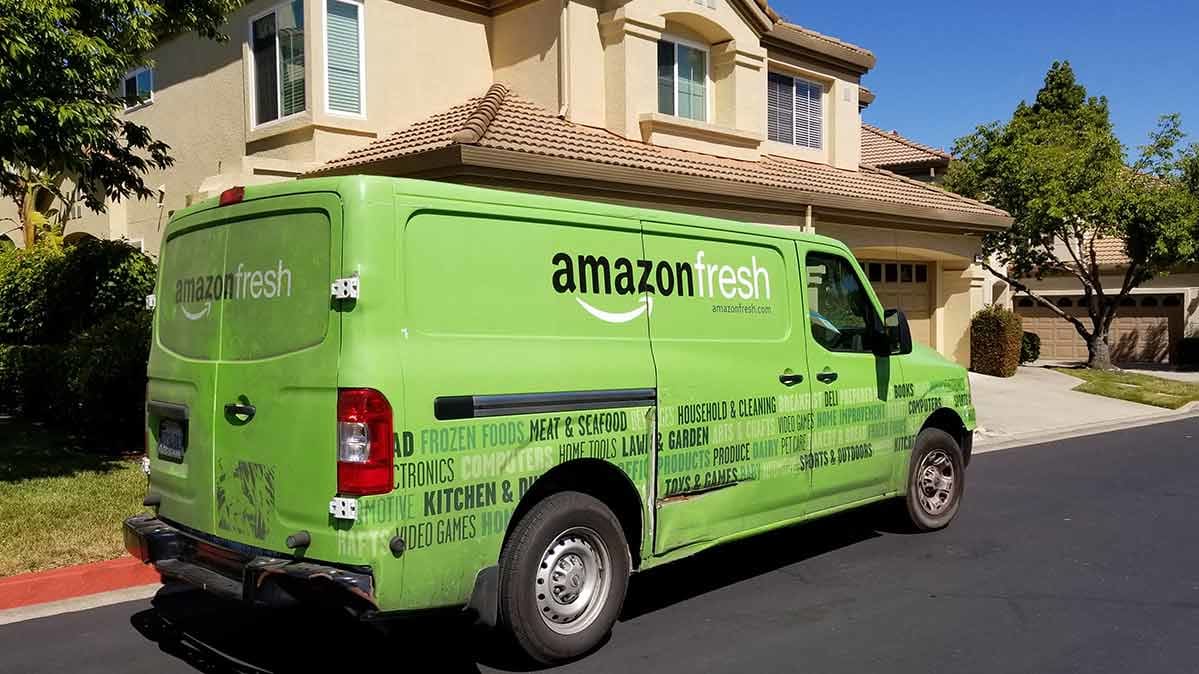 If you want to get fresh groceries through Amazon, the main two channels you can try are the delivery services AmazonFresh and Amazon Prime Now.
What's the difference? Great question. When we asked Amazon, the answers we got didn't really help us distinguish between the two.
The one difference we did note right away: Amazon Prime Now is included in the cost of your Amazon Prime subscription. AmazonFresh also requires you to be an Amazon Prime subscriber but then charges an additional $14.99 per month on top of that. CR set out to discover whether that extra cost was worth it.
We pored over both plans, we asked consumers to rate them in our online grocery delivery services survey, and we conducted a limited experiment in which we used both services to order fresh groceries and non-perishables via two-hour, same-day delivery to an apartment in New York City and a single-family home near CR's Yonkers, N.Y. headquarters.
Based on what we found out, the minor benefits of AmazonFresh's potentially greater selection are usually outweighed by its more-limited delivery options and the monthly service fee.
In most situations, Amazon Prime Now is probably a better—and more widely available—choice. Indeed, our members ranked it among the higher-rated grocery delivery services, just slightly below Shipt.
AmazonFresh was among the lower-rated services in our CR rankings of grocery delivery services, mainly due to its membership price. And while the glitch we experienced in one of our AmazonFresh deliveries was minor, that negative experience mirrors reports from other customers, according to Business Insider.
That said, there may be situations in which the greater selection trumps other considerations. See below for the full scoop on how the two services stack up against each other on a variety of issues to decide which (if either) is better for you.
How Much Does It Cost?
Amazon Prime Now's grocery delivery service is included in your Amazon Prime membership. You don't pay extra for an individual delivery as long as your order is $35 or more before tax. (Orders totaling less than $35 trigger a $4.99 delivery fee.) Tipping is recommended but not required.
AmazonFresh costs $14.99 more per month on top of your Amazon Prime membership. In most metro areas that AmazonFresh serves, an individual order of $35 or more (before tax) incurs no delivery fee; otherwise, it's an additional $9.99 per delivery. Tipping the delivery person is optional.
(If you participate in the federal government's Supplemental Nutrition Assistance Program (SNAP) and have a valid SNAP card issued by a participating state, you can get free access to the AmazonFresh selection without monthly membership fees.)
What Locations Does It Serve?
Amazon Prime Now's grocery delivery service is available in nearly 90 U.S. metro areas.
AmazonFresh is available only in Atlanta, Baltimore, Boston, Chicago, Dallas, Denver, Los Angeles, Miami, New York, Philadelphia, San Diego, San Francisco, Seattle, and Washington.
What Products Are Available?
Amazon Prime Now delivers fresh foods directly from Whole Foods Market. In more than 30 of the 90 metro areas it covers, Prime Now members can also get additional grocery items delivered from Amazon fulfillment centers. (Enter your zip code at the top of the Prime Now page to see if that option is available to you.)
Amazon Prime Now may also be able to deliver from other local grocers and restaurants, depending on your location. You can check which stores are available to shop from on your Prime Now app. (For instance, in our experiment, we used Amazon Prime Now to order a delivery from Westside Market, a small chain of groceries in New York City.)
AmazonFresh delivers groceries only from Amazon fulfillment centers, not directly from Whole Foods Markets, a spokesperson told us.
However, AmazonFresh does deliver foods labeled with the Whole Foods Market name, or the company's private label, 365 Everyday Value. When we ordered organic spring mix salad through AmazonFresh, it arrived in a a plastic clamshell container marked "Whole Foods."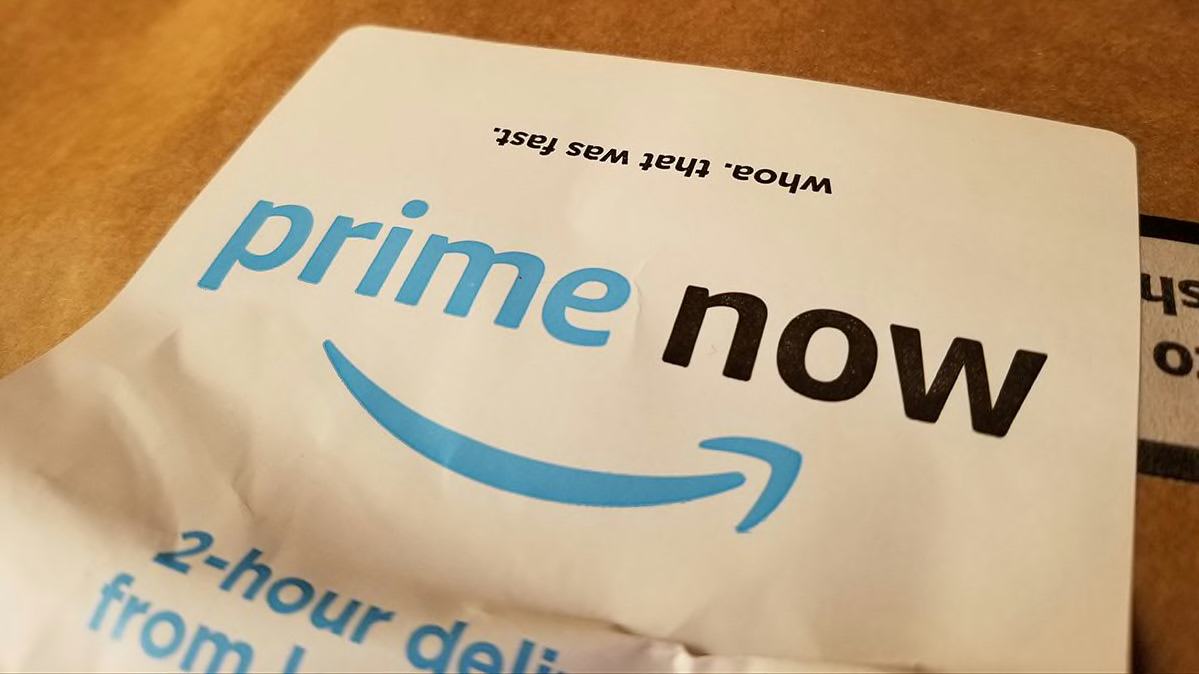 How Flexible Are Delivery Times?
Amazon Prime Now offers same-day delivery of fresh groceries, within two hours of when you order. Same-day, one-hour delivery is available in select zip codes. Two-hour, same-day delivery was an option for both locations in our recent experiment. (For logistical reasons, we didn't take advantage of that option.)
According to the company, AmazonFresh offers same-day and next day delivery. When we placed two grocery orders through AmazonFresh, both to be delivered to a New York City apartment, we were not given the same-day delivery option.
Orders from both services arrived on time.
Can You Get What You Want?
In our ordering experience, AmazonFresh appeared to have every item we were seeking, in the correct brand and size. In contrast, we had to make a few substitutions with Amazon Prime Now before placing our order.
But in one of the AmazonFresh orders, the shopper inexplicably substituted cooked, organic beets in a vacuum-sealed package for the organic spring mix we'd ordered. We weren't contacted beforehand about the substitution.
In our experiment, the food delivered by the two services was equally fresh.
How Easy Are Communications and Refunds?
Communicating by chat about customer service issues was simple and quick with both services.
It was easy to get a refund online for AmazonFresh's undelivered salad (though of course that left us without the item we'd wanted). AmazonFresh says you can request a refund within 30 days of the date of delivery. You don't have to return the item.
For either AmazonFresh or Amazon Prime Now, the company recommends contacting customer service for a refund or credit, depending on the particular order.