What to Pack for a Picnic
Plus, easy eco-friendly swaps for a zero-waste outing
When you shop through retailer links on our site, we may earn affiliate commissions. 100% of the fees we collect are used to support our nonprofit mission. Learn more.
Peak picnic season has arrived, and especially this summer, it's all about maximizing time spent outdoors. Whether you're gathering on grass or sand, there's a handful of staples worth taking along to elevate the ambience and comfort of dining alfresco. Planning can make the difference between a seamless experience and a last-minute scramble. Take it a step further: Try to aim for a zero-waste outing by making a few eco-friendly swaps—we have you covered with helpful tips ahead on what to take to your next picnic.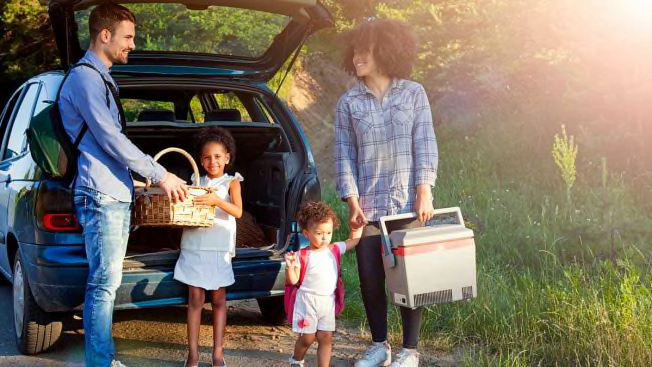 Even if your chosen picnic spot has tables, you'll want to take at least one blanket—whether it's for the kids to play on, for lounging, or for an outdoor nap. Try to avoid natural textiles, such as wool (the material gets too hot and could be damaged if it gets wet) and linen (it's not thick enough to double as a barrier against damp or uncomfortable surfaces). Go for a blanket that's lightweight yet large enough to accommodate your group, and remember that you can always layer a few together.
If you'll be on a beach, a waterproof and sandproof blanket or mat is ideal. This will typically feature a water-resistant backing to prevent the surface from getting damp (a plus for grassy areas as well) or a nylon material, which makes shaking the sand off a lot easier.
Whether you're taking the traditional route with a basket or keeping it simple with totes and a cooler, properly packing food and drinks is important. (Food safety aside, ice-cold drinks are always welcome on a hot day.)
If you need to take ice, try to steer clear of plastic foam coolers, says Consumer Reports' sustainability reporter Perry Santanachote. "And if you don't have a reusable one, Igloo makes a recyclable and biodegradable cooler made from paper pulp, which you can reuse several times." ($6 at Target, $7 at Lowe's)
CR home and garden reporter Paul Hope, on the other hand, is a fan of Rubbermaid coolers (shop at Amazon, Home Depot, and Rubbermaid) and looks for options that come with a handle, a drain to empty water as the ice inside melts, and, when he's camping, large wheels.
"Most coolers work well when you don't open them excessively, when you pack them tightly with items that are cold and/or frozen, and when you pack them properly," Hope says. Be sure to check your cooler's directions but a good rule of thumb is to pack ice in a 2:1 ratio with food and drinks. So for every 1 pound of food, add 2 pounds of ice to the cooler.
And if you're kicking it old school with a basket, go for one that's insulated and leakproof, or with a built-in tabletop that can do double duty as a serving platter.
Plates, Utensils, and More 
"Nobody's going to forget sandwiches or drinks, but they might forget napkins, gloves, or a cutting board," Hope says. Take 5 minutes to make sure you have everything you'll need, beginning with small plates for sharing and salt and pepper for extra seasoning. And don't forget a knife, paper towels, wipes, a garbage bag, and hand sanitizer. "The common theme here is the items that aren't super glamorous but are, in some way, irreplaceable," Hope adds.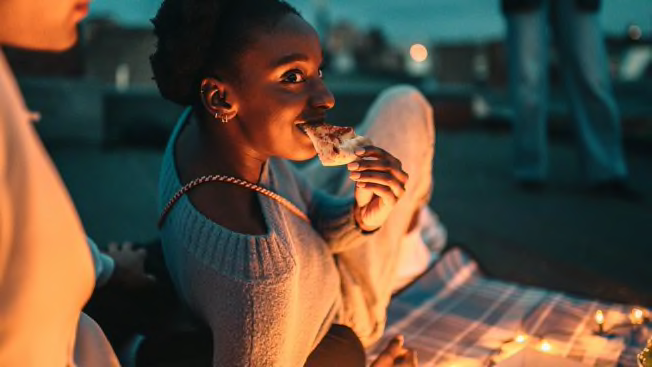 Sunscreen and Insect Repellent
Keep the good times rolling with the right tunes and a portable speaker that can easily move around from place to place. The water-resistant JBL Pulse 3 wireless and Bluetooth speaker uses LEDs under a plastic dome for spacey visual effects, because why not add a light show to that playlist?
Bottle Openers and a Lighter
Make sure you have a bottle opener on hand if you're packing beverages that will require one. And if you plan on building a campfire, don't forget a long-neck utility lighter, Hope says. But be sure to check local ordinances and park and beach rules about bonfires before you light one up. In some states, fire risk is higher than normal this summer.
Water is essential for any outdoor outing, and an insulated travel mug will keep yours cool and refreshing for hours. The Takeya Traveler can hold up to 17 ounces of whatever beverage you'll be toting and is leakproof to boot. It even managed to snag an Excellent rating in our temperature-retention test, thanks to its double-walled stainless steel interior.
Shop: $20 at Amazon, $24 at Bed Bath and Beyond, $30 at Target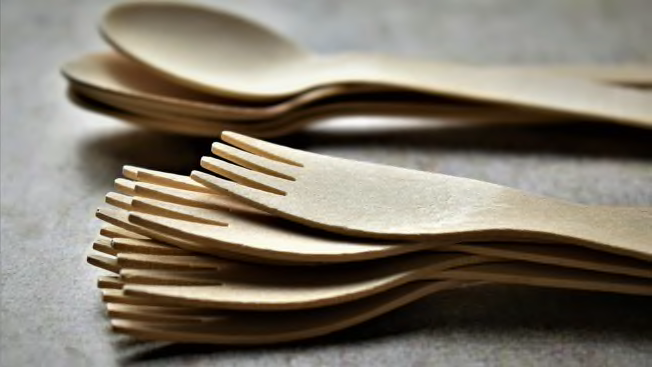 Planning for cleanup will make it much easier for everyone—including Mother Nature. To do your part, aim for a zero-waste picnic or something close to it. Here, Santanachote breaks it down for us with a few simple swaps that can go a long way.
Instead of packing food in single-use materials, like plastic baggies or plastic wrap, try reusable silicone bags (shop at Amazon or Bed Bath & Beyond) and beeswax-coated wraps (shop at Amazon or Target).

Avoid plastic cutlery—the compostable kind is better, but you're still throwing those into the trash. Roll up metal forks, spoons, and knives in a cloth napkin or kitchen towel and pop that into your picnic basket.

Skip the glass containers (they make sense at home, but you might start to feel that weight while scoping out your perfect spot in the park). Instead, reuse plastic takeout containers and take a few empty ones to hold food scraps and waste. Alternatively, go for stainless steel containers, which are lighter than glass; plus, they do a better job of keeping hot food hot and cold food cold.
Trash bags are always a must, especially if you're unsure whether there will be a place to put trash at your picnic spot. A majority of national parks and seashore sites are "carry in, carry out" Hope says. That means that you should be prepared to take out anything you take in because there won't be any garbage cans. For that reason, he recommends making sure you're adequately prepared to remove any waste you produce, from empty chip bags to aluminum cans, the latter of which can be sorted out and recycled at home. And because messes and spills are inevitable, be sure to keep wet wipes on hand.
What are your picnic must-haves? in the comments below.