Smarter: How to Nail Painting Your Walls the First Time
This week I'm holding your hand and using tips from our experts to teach you step-by-step how to paint your rooms the right way. Also in this issue: Does spray sunscreen provide the best coverage, and are frozen vegetables and fruits good for you?
THE BIG STORY:
'No Paint, No Gain'
It can be daunting to paint the interior of your house or apartment. A freshly painted room can lift your mood, but unattractive blotches or bubbles on your walls and splatters on your hardwood floor can make you think, "Oh good grief; why did I do this to myself?"
So to spare you pain and frustration (and to save your walls from the indignity of a botched paint job), here are all the steps to follow if you want to paint your walls properly, according to CR's paint experts.
Step 1: Clear and prepare your room to avoid a mess.
It is a truth universally acknowledged that where paint is involved, there are going to be drips and splatters no matter how careful you are. So make sure you put drop cloths on your floors and furnishings. You can also cover the areas you don't want painted with painter's tape and remove outlet covers so you don't have to paint around them.
Great, so you know how to paint your walls now, but what about choosing the paint itself? And how do you choose the right paint color? 
For one, you can get paint samples and hang them on your walls for a few days to observe how the paint looks at different times of the day, Tanya says. And if you're considering going for a bolder color, one trick is to paint just one wall with that color and the others something more subdued, Rico says. When his son wanted a bright red color for his room, Rico painted a smaller wall a metallic red and the other walls a light beige, which gave the room a nice sparkle that wasn't overwhelming.
In addition, you should also consider the finish of the paint, which reflects light differently. For walls that have smoother surfaces, go for shinier finishes such as eggshell, satin, or semi-gloss. But if your walls have many imperfections, consider a nonreflective finish like a flat or a matte, which helps hide the flaws but is less resistant to stains and wear and tear.
If you find yourself inundated by the choices and brands when it comes to the actual paint, you can check out CR's ratings, which measure, among other things, how well paint hides a darker color underneath and how good it is at resisting stains. In the labs, our paint testers smear coffee concentrate and sooty oil on painted panels to gauge how the paint holds up against these stains. (Don't say we never get our hands dirty for y'all.) 
And yes, it's worth buying good-quality paint that can do the job with just one coat, rather than buying cheap, low-quality paint that might end up costing you more time and money because it requires multiple coats and touch-ups, Tanya says.
YOU WIN SUN, YOU LOSE SUN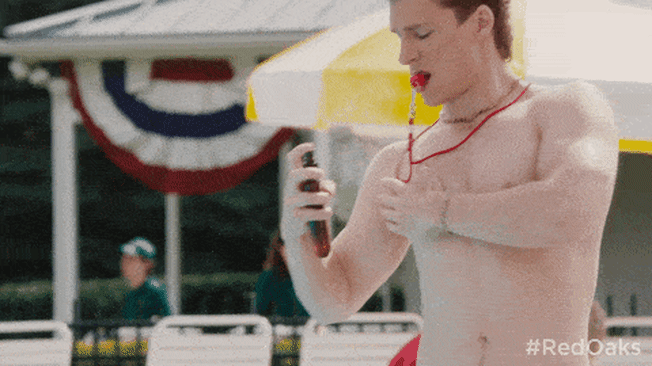 Is this true? Spray sunscreen provides the best coverage.
(Answer at the end.)
So you said you're waterproof.
Question: "Are frozen fruits and vegetables healthy?"
Answer: Yes, they're healthy, and the nutritional difference between fresh and frozen produce is small, says Amy Keating, a registered dietitian at CR who has tested the nutrition claims on food products for over 15 years.
A 2017 study found that certain nutrients were higher in frozen vegetables vs. produce stored in the fridge for five days because in some cases, fresh vegetables might lose more vitamins while they sit in the fridge. Also, because fruits and vegetables are frozen closer to harvest, they can sometimes maintain their nutritional profile longer than fresh produce, which can lose vitamins on the way to the grocery aisle, according to reporting from Kevin Loria, a science and health journalist at CR. Frozen produce also potentially eliminates waste because you can store it longer.
That doesn't mean you should only buy frozen produce, though. Your best choice is to have a variety of both, buying what's available and fits your storage and budget, Amy says. It's not an "either/or" situation but really a "both, please."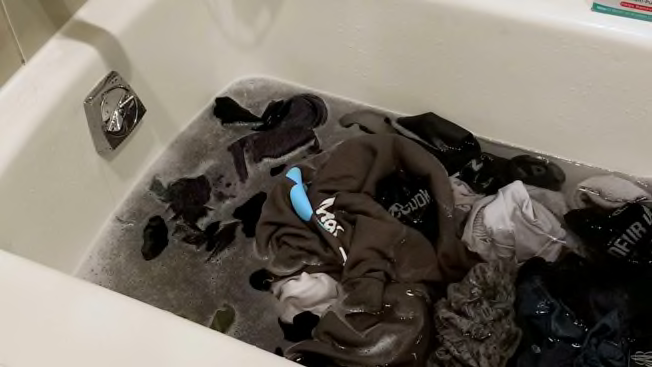 If you're painting a room, there are certain colors you might want to steer away from. Black can be depressing, pink is not for everyone, and orange is, well, a choice. (All incorrect color opinions are my own.)
We polled our readers on social media on the one color they would never ever want to paint their room. The most popular answer was black, which makes sense given that whites and off-whites are still the most popular colors for interior walls, and an all-black room is probably only relaxing to live in if you're a rich Bond villain with a fluffy cat purring on your lap.
Maybe you disagree. Maybe you think there's another more offensive paint color that we missed. (Dark brown? Neon yellow? Vomit green?) What color would never grace the walls of your home? Let me know.
If you could eliminate one of these household chores—dusting, laundry, dishes, or cleaning your floors—which one would it be?
Not necessarily. While spray sunscreen is protective, it can be hard to measure how much you're getting, which could lead to less protection, says Trisha Calvo, CR's deputy editor who has covered sunscreens for the past eight years. Plus, on windy days a lot of the spray might get blown away.
If you want to get good coverage, spray the sunscreen in your hands first and then rub it over your body. Or you can spray until your skin glistens and rub it in afterward to distribute the sunscreen, Trisha says. Just don't spray your face; you don't want to inhale the sunscreen, because some ingredients can be lung irritants.
Where there's a wall, there's a way.