When you shop through retailer links on our site, we may earn affiliate commissions. 100% of the fees we collect are used to support our nonprofit mission.
Learn more.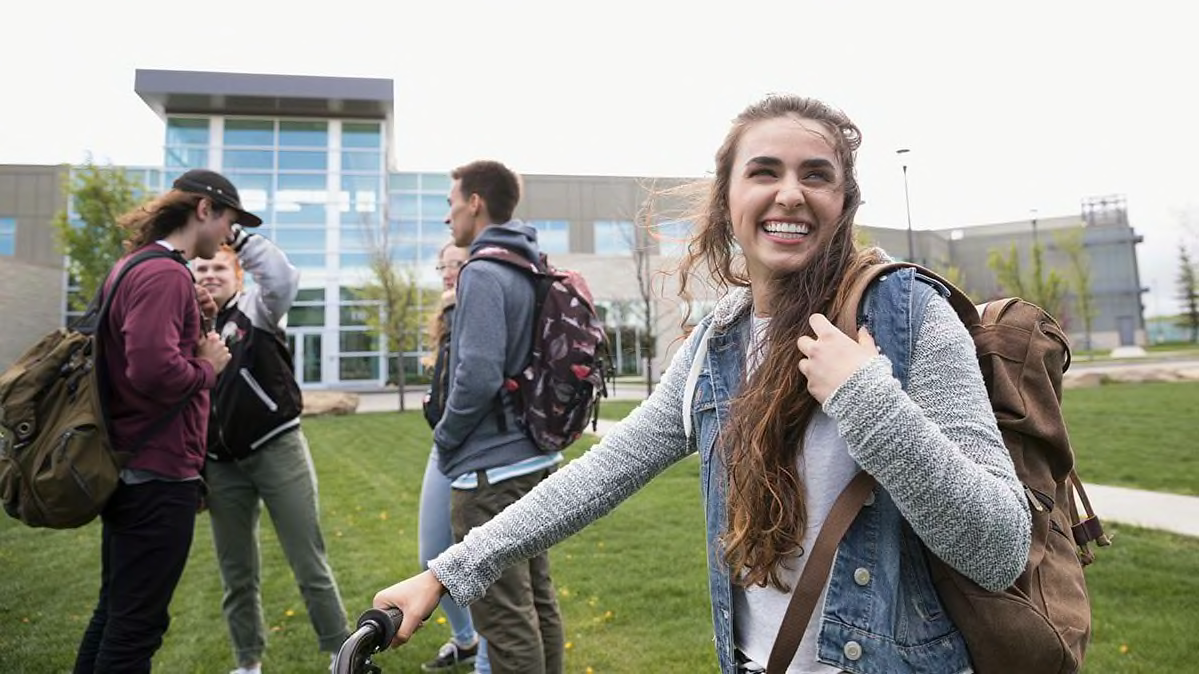 Congratulations! Your student has made it through two, four, or more years of college and is finally ready to enter the workforce. No doubt he or she has learned a lot along the way. But leaving college raises a whole new set of challenges, not the least of which is financial.
If you're still looking for a graduation present, you may want to check out our "Money-Smart Gifts for College Grads" for ideas to help the recipient get a good financial footing.
But knowledge may be the best gift of all. What follows is financial advice from CR that you can pass along to a new grad. Whether it's about paying off student loans, buying a first car, or navigating job benefits, we're here to help you and your child with these info-packed articles.
Financial Advice to Give New Grads
Paying Off Student Debt
Chances are your kid will be facing some heavy student debt. About two-thirds of students who graduate from a four-year college have loans to repay, and on average they borrowed nearly $30,000, according to a report from the Institute for College Access & Success. That can be especially daunting for those still looking for a job.
Here's good news for you both. Millions of grads qualify for loan forgiveness programs. But many don't take advantage of them. Be sure to send your grad CR's guide to getting student loans forgiven for important information about the more than 100 programs that pay back some or all of an ex-student's loans.
And even if your grad isn't eligible for loan forgiveness, the right plan to repay loans can make a big difference. Check out the options in "How to Choose a Student Loan Repayment Plan" to find one that will fit your child's needs.
Growing a Great Credit Score
Your grad probably hasn't had the time or purchasing power to develop a strong credit history yet. You can help him or her get off on the right foot.
A good credit score can mean your child gets better rates on things like car loans and credit cards. Having a bad one may count against him or her with potential employers who do a background check. So be sure to show your grad how college grads can boost their credit.
Your grad may also benefit from knowing exactly what ranges to aim for, as we explain in "What's a Good Credit Score?" Plus, it's important for every new college grad to get comfortable with the credit-rating format, which CR details in "How to Read Your Credit Report"—and know how to correct any errors.
Getting a Credit Card
Part of building good credit is having a good credit card. You can help your child pick one after reading "Best Ways to Help Your Kid Build Credit." You can also help him or her find the right one with CR's credit card buying guide or use our reward card buying guide to find cards with extra benefits.
Choosing a Bank Account
Everyone needs a bank account, but they're not all created equal. Online banks, for example, typically offer higher interest rates than walk-in institutions, but they might not offer as much customer service.
It can be challenging to find banks that offer decent growth on savings. Help your grad find a good option with these places to put your cash now.
Saving for Retirement
It's never too early to start putting away money for retirement. Starting young lets a consumer accumulate a lot more over time. Your grad is likely to be offered a 401(k) with his or her first job—and typically matching contributions, which are basically free money.
Contributing to a target-date retirement fund is a simple and smart way to start out. Share CR's "How to Choose the Right Target-Date Retirement Fund" to help your grad choose the right one. But if your child's employer doesn't offer this retirement benefit, read "How to Save for Retirement When You Don't Have a 401(k)."
Navigating Health Insurance
Children can stay on their parents' health insurance until age 26. But if your grad does have a job, he or she may be getting health insurance through their employer, and learning how to deal with its complexities for the first time. CR's video "Understanding Your Health Insurance Costs" can help, as can the tips in "6 Ways Workers Can Save on Healthcare in 2019."
Buying a Car
More than 7 million Americans were 30 days or more behind in car payments at the end of 2018. Keep your grad from joining those ranks by sharing "7 Costly Misconceptions About Car Loans."
And share CR's used car buying guide to make sure the one your grad gets is safe and reliable.