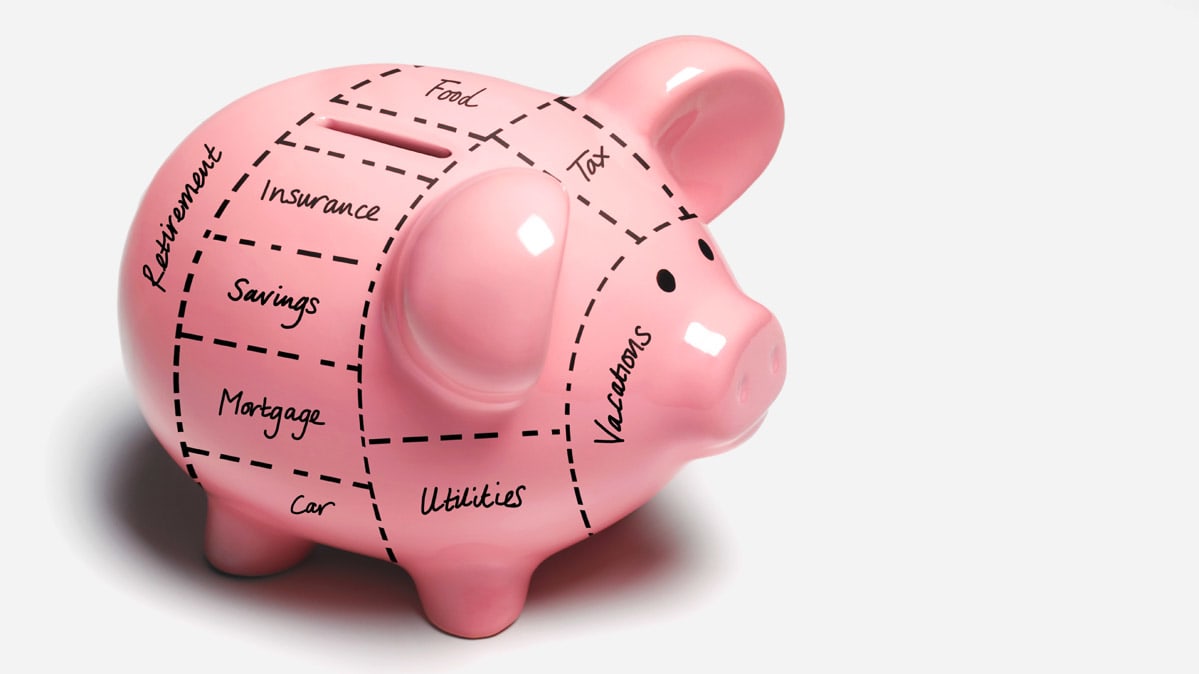 With the Memorial Day holiday behind us, summer has officially started. For many, that means backyard cookouts, sending the kids to summer camp, and possibly a vacation.
But the long summer days can also present another good opportunity: time for you to focus on taking care of your financial health.
Here's what you should have on your financial to-do list this month:
Give Yourself a Financial Checkup
We're halfway through the year, and if you still don't have a clear view of how you're spending your money, your budget may be going off the rails. To get it back on track you should compile a record of your income and expenses on a monthly basis.
If you have no idea what a ledger book is, technology can help. Free online budgeting programs will walk you through the entire budgeting process. Services include products from Mint and Yodlee MoneyCenter.
Note that if you use these services, your financial information, username, and password will be stored on the company's servers, not on your computer, which can be good if your computer is stolen. On the other hand, if you're not comfortable with storing your personal information online, you might want to purchase budgeting software such as Quicken, which doesn't connect to the web.

Eat at Home
Dining out rather than cooking can be expensive. Yet ever since the great recession abated, Americans continue to spend more money dining out than buying groceries, according to census data. If you're looking to save, cook at home and consider limiting dining out to once per week.
Another idea: Bring leftovers from your backyard cookouts to work for lunch.
When shopping for food, keep in mind that not all grocery stores are budget-friendly. Our latest supermarket ratings found eight standout stores with the best grocery prices nationwide. Costco and Trader Joe's made the cut, but you might be surprised by some of the others on our list.
Put the money you save on dining toward other financial goals, such as saving for retirement and paying off debt. You could also consider spending some of those savings on your summer vacation.
Get a Free Credit Report
Credit reports are used by businesses to determine whether you qualify for loans and insurance, and help set the interest rates and premiums you'll pay. Your credit file is also an important tool for detecting some types of identity fraud.
So this month, take a close look at your credit report. By law, consumers can get a free credit report from one of the three major credit bureaus once a year.
Rather than getting all of the reports at once, consider requesting a copy of your credit report from one of the three credit bureaus every four months. Request it through the official site authorized by federal law: annualcreditreport.com.
By requesting the reports separately you can monitor your credit report throughout the year. And remember, pulling a copy of your own report does not affect your credit score.
Once you have your credit report, comb through it for errors, such as paid-off loans that aren't marked paid; credit cards that you closed but whose coding says they were closed by a creditor (a bad mark); and bills that you paid but are still listed as collections.
Also look for unfamiliar accounts, which could be an indicator of identity theft. If you find fraud on your report, you can have the information blocked from your report by providing the credit bureau with a copy of an identity-theft report filed with a law-enforcement agency.
You also have the right to dispute erroneous information on your credit report, and the credit bureaus have a responsibility to investigate. You can dispute errors through their websites or by U.S. mail and phone. The procedure is outlined on each credit bureau's website.
Buy Products on Deep Discount
Consumer Reports analysts track prices year-round, so be sure to read about the products that will be on deep discount in June. Pressure washers, smartwatches, string trimmers, and cordless drills are expected to be discounted.
Shopping links are provided by eBay Commerce Network and Amazon, which makes it easy to find the right product from a variety of online retailers. Clicking any of the links will take you to the retailer's website to shop for this product. Please note that Consumer Reports collects fees from both eBay Commerce Network and Amazon for referring users. We use 100% of these fees to fund our testing programs.