Claims for My Pillow professed to alleviate ailments from head (temporomandibular joint disorder) to toe (restless leg syndrome). Sound too good to be true? That's what the group Truth in Advertising thought when it discovered the health claims made by My Pillow in its ads and on its website. The watchdog group warned My Pillow that it would file a complaint with the Federal Trade Commission if the unsubstantiated claims were not removed and the pillow seller quickly put them to rest.

"While My Pillow is doing the right thing by taking down these unsubstantiated health claims, they never should have been there in the first place," said Bonnie Patten, executive director of TINA.org. "I'm certain that there were consumers who relied on these deceptive marketing claims in making their purchases."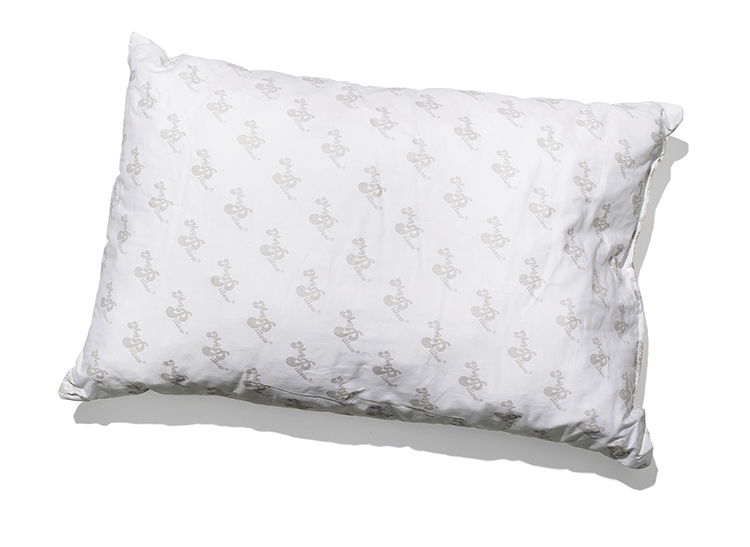 Pillow Talk
This isn't the first time that My Pillow has made claims that seem over the top. In addition to saying the pillow could lessen the effects of anxiety, migraines, acid reflux, menopause, multiple sclerosis, cerebral palsy, and post traumatic stress disorder, among other ills, visitors to the website were greeted by the logo of The New York Times, implying an endorsement. In fact, Penelope Green's article in the newspaper actually said, "It's a good thing that My Pillow has a 60-day guarantee and a full-refund policy (save for shipping), because its patented foam stew—swollen, lumpy and bulgy—was no happy cocktail, but a recipe for a very stiff neck."

The logo has now been removed from the My Pillow website along with the benefits section. But the "Buy One Get One Free" offer still remains, something that consumers have questioned. The cost of the BOGO offer is $99.97 but many retailers and websites sell one My Pillow for almost half that.

Consumer Reports bought three My Pillows to test and examined them inside and out. One tester described it as "kind of lumpy, but comfortable." We also polled staffers who bought My Pillow on their own in hopes of getting a better night's sleep. Half said the pillow helped them sleep and one-third said it didn't help at all. To find the right pillow for you read, "The Best Pillow for a Good Night's Sleep."

Consumer Reports is an independent, non-profit organization dedicated to helping consumers. We make it easy to buy the right product from a variety of retailers. Clicking a retailer link will take you to that retailer's website to shop. When you shop through retailer links on our site, we may earn an affiliate commission – 100% of the fees we collect are used to support our mission.
Learn more.
Our service is unbiased: retailers can't influence placement. All prices are subject to change.