When you shop through retailer links on our site, we may earn affiliate commissions. 100% of the fees we collect are used to support our nonprofit mission.
Learn more.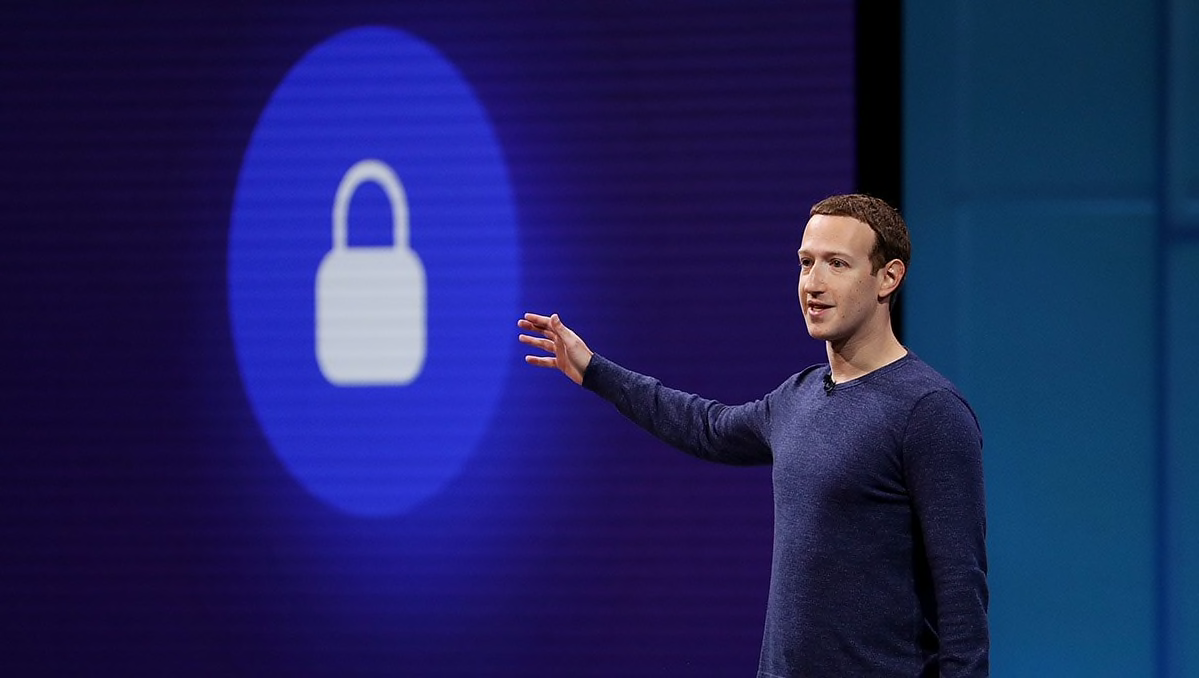 Taking what may be its biggest step yet to enhance user privacy, Facebook said Tuesday that consumers will soon be able to remove the data it has collected on them from other websites through Like and Share buttons and other tracking technologies.
"In your web browser, you have a simple way to clear your cookies and browsing history," CEO Mark Zuckerberg said at the company's annual conference for developers. "You should have the ability to go and clear your history at any point that you want. So, we're working on a version of this for Facebook, too."
Consumers would be able to do this by clicking a button called Clear History.

Facebook's practices have come under intense scrutiny since late March, when the New York Times reported that data on about 50 million Facebook users was inappropriately acquired and used by Cambridge Analytica, a political consulting firm.
Since then Facebook has raised that estimate to 87 million—and the Federal Trade Commission has opened an investigation into whether the company violated a 2011 consent order related to its privacy practices. Zuckerberg was called to testify before Congress in April, where he promised to improve privacy protections on the platform, saying "everyone should have control over how their information is used."
Consumer advocates often look skeptically at moves by big corporations that purport to enhance privacy, but this situation appears to be an exception.
"I'm really glad they're tackling this issue," says Justin Brookman, privacy director for Consumers Union, the advocacy division of Consumer Reports. "Off-site tracking has been one of Facebook's biggest problems, privacy-wise," since the company rolled out Like and Share buttons to other sites in 2010.
"This is progress," Brookman says.
The company provided more details on the coming tool in a blog post published Tuesday by Erin Egan, the company's chief privacy officer. The post said Clear History "will enable you to see the websites and apps that send us information when you use them, delete this information from your account, and turn off our ability to store it associated with your account going forward."
The tool will take "a few months" to build, the blog post said.
For years, tracking technologies on other sites has allowed Facebook to gather information on what its users do elsewhere on the web, as part of the company's efforts to provide more value to advertisers. Information on what consumers have visited, what videos they've watched, which products they've saved in shopping carts—all help the company learn what Facebook users are interested in, and which users are the most promising targets for each advertiser's marketing messages. The data collected from web browsing enhance the information shared by users on the social media platform itself.
However, consumers may not realize that the company is collecting information on them as they roam the web—and until now there's been no effective way to block that from happening.
In a nationally representative Consumer Reports survey of 1,006 Americans conducted in December 2017, an overwhelming majority—87 percent—said companies should need a consumer's permission before collecting and using information gathered on other companies' sites.
The survey was conducted before the Cambridge Analytica news broke. Since then, advocates say, people have become even more concerned about privacy.
"There has been a watershed discussion of privacy in the last several months," says Pam Dixon, executive director of the World Privacy Forum. In the past, consumers often ignored privacy controls, she says, but now "there is a new sense of awareness of data collection across the web. My guess is this is going to be something people will use."
Facebook said it will still collect data from other sites, even if users employ the new tools, but it won't associate the information with individual accounts or use it for ad targeting. Instead, such data could be used to provide overall web analytics for other companies, for instance, giving them information on the gender breakdown of visitors to their sites.
Brookman says he and other privacy experts will be watching carefully. "It's not entirely clear what they're going to do with the data they do collect," he says. "A lot of the things they could do would be acceptable—but the devil is in the details."