When you shop through retailer links on our site, we may earn affiliate commissions. 100% of the fees we collect are used to support our nonprofit mission.
Learn more.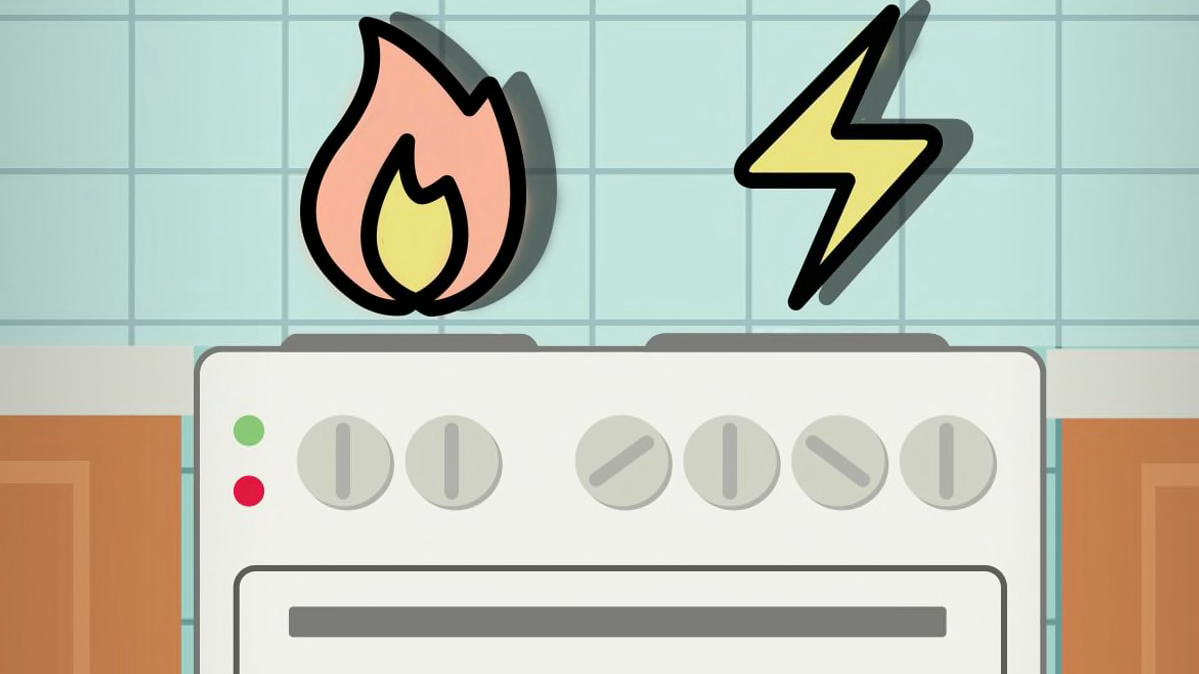 When your range conks out, you're typically limited to replacing it with one that runs on the same fuel source—either electric or gas.
Only about half the homes in the U.S. have gas service available as an option; the rest rely on electric. But as much as gas ranges are hyped in real estate listings and on cooking shows, do they deliver cooking performance that's significantly better than electric?
"If you could determine how well a range could cook from its fuel source, my job would be pretty boring," says Tara Casaregola, who oversees CR's range, wall oven, and cooktop lab. "We see the greatest discrepancies between individual models, and you can find excellent choices in gas or electric."
In most cases, electric ranges outperform their gas counterparts. But there are exceptions to almost every rule, and that's certainly the case here. Within our range ratings, you'll find plenty of models that earn top scores in each test we perform, regardless of fuel source.
Those scores should give you hope if you're limited to electric. If you're fortunate enough to have a choice between gas and electric, you might want to do some extra research to make sure you get a range that best fits your style of cooking.
In CR's range tests, the best models of either type deliver solid performance across the board. Read on for a breakdown of the two types. And be reassured: If you live in an area without natural gas service, your culinary ambitions don't have to be limited by the type of range you own.
How We Compare Performance
We focused on electric smoothtop and gas ranges because they make up the majority of what consumers see in stores. (Electric coil-top and induction ranges have a much smaller slice of the market.) And we found that in most cases, electric ranges have a serious leg up on the performance of gas ranges.
We compared results from the four most crucial tests we perform: high heat, low heat, baking, and broiling. And although performance varies from model to model, whether the range is gas or electric, our tests showed which type of fuel has the edge in each test.
High Heat
Manufacturers of gas and electric ranges have been in a race for years to maximize the output of large burners, which you use to, say, boil a big pot of water for pasta.
Which is faster? In general, electric, by a wide margin. Of the 62 electric smoothtop ranges in our ratings, only one fails to earn a rating of Very Good or Excellent in our cooktop high test. On the flipside, most of the gas ranges in our ratings earn a Good score in that test, and not a single model earns the top rating of Excellent.
Low Heat
For all the emphasis placed on boiling water quickly, a range's ability to maintain a low, steady simmer is arguably more important. Given enough time, any range will boil water. But there's no cure for a cooktop with erratic simmering, which can scorch delicate sauces or melted chocolate in an instant.
Which simmers better? Electric again offers a slight edge, with just over 60 percent of the models in our tests earning Excellent marks—about 47 percent of gas ranges ace this test.
Baking
Lofty cakes and evenly browned cookies aren't a given, unless you have an oven that bakes evenly.
Which bakes better? Gas takes the cake here, with almost two-thirds of the models in our ratings earning scores of Excellent or Very Good in our slew of baking tests with vanilla layer cakes and butter cookies. Just over half of electric models can make that claim.
Broiling
Some of the biggest performance differences we see between gas and electric ranges involve the broiler.
Which broils better? You may assume that—because they cook with a flame—gas broilers are better. But in our tests, they routinely underperform compared with their electric counterparts. Sixty-one percent of electric ovens earn scores of Excellent or Very Good in our broiling tests. Less than 20 percent of gas ranges do.
If you're still undecided about which type of range is right for you, our range buying guide delves even deeper into the pros and cons of each. And below, we've highlighted six of the best gas and electric ranges from our tests.