When you shop through retailer links on our site, we may earn affiliate commissions. 100% of the fees we collect are used to support our nonprofit mission.
Learn more.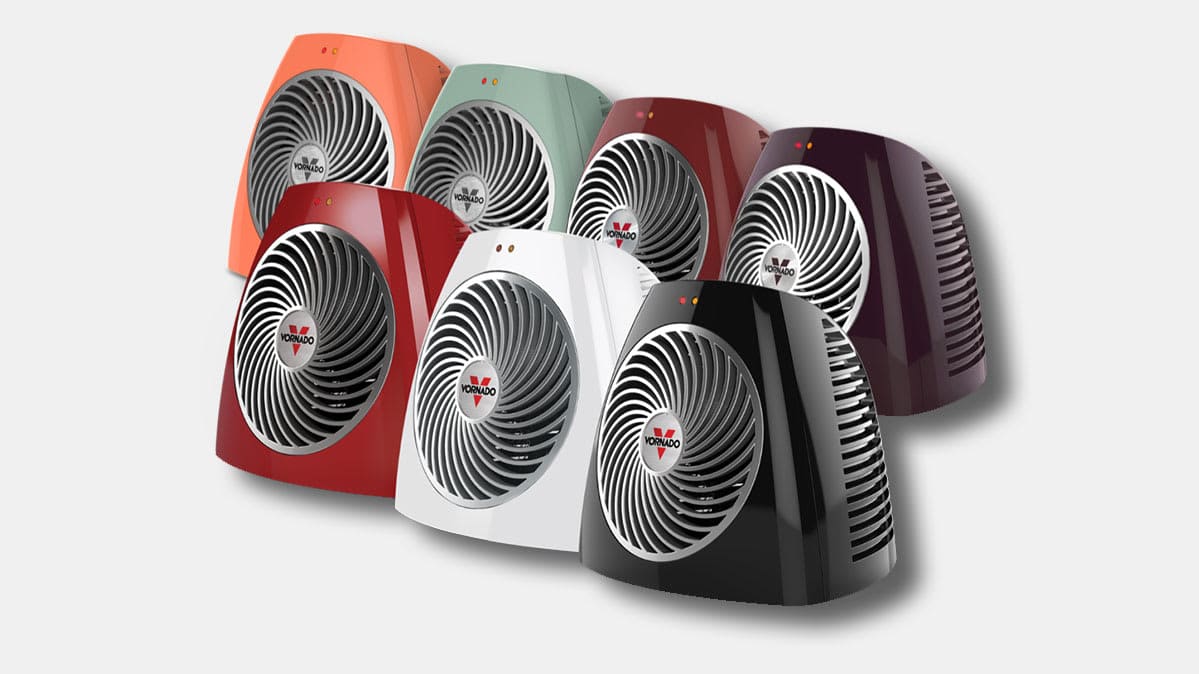 Vornado has recalled 350,000 personal space heaters because they can overheat, and pose fire and burn hazards.
The company has received 15 reports of the heaters catching fire. No injuries are reported in the recall notice from the Consumer Product Safety Commission.

The Vornado VH101 Personal Vortex is a small space heater that was sold in a variety of bright colors. Typically, personal space heaters are meant for using under a desk in a cold office or other small space and not to heat an entire room.
Though larger space heaters have an output of 1,500 watts, the output of the personal space heaters in Consumer Reports' space heater tests ranges from 200 to 900 watts.

We did not test the Vornado VH101 Personal Vortex, but we have tested six other Vornado space heaters that fared well in our tests.
In our labs, in addition to heating performance, we conduct two safety tests: a fire safety test that judges the potential for the heater to ignite fabric and a surface test that measures how hot the exterior of the heater gets and whether it can potentially cause burns.

As we wrote in "Why Space Heaters Need Their Space," about 25,000 house fires and 300 deaths are attributed to space heaters each year, mostly caused when a heater is placed too close to curtains, bedding, or upholstered furniture.
In addition, 6,000 people end up in emergency rooms with burns from touching a heater's hot surface.
"When buying a space heater, make sure that it's UL, ETL, or CSA listed. Choose one that shuts off automatically when it becomes overheated, and is equipped with a ground fault circuit interrupter plug and a sturdy cord," says Don Huber, Consumer Reports director of product safety. Once you have the space heater at home and ready for use, be sure to follow our space heater safety tips.
Recall Details
The recall: 350,000 Vornado VH101 Personal Vortex electric space heaters sold in black, coral orange, jade, cinnamon, fig, ice white, and red. The heaters measure about 7.2 inches long by 7.8 inches wide by 7.10 inches high and have two heat settings (low and high) and a fan only/no heat setting. Vornado with a "V" behind it is printed on the front. The model number, serial number, and ETL mark are printed on a silver label on the bottom of the unit.

The risk: The electric space heater can overheat when in use, posing fire and burn hazards.

Incidents/ injuries: Vornado has received 15 reports of the heaters catching fire.

Where and when sold: Bed Bath & Beyond, Home Depot, Menards, Orchard Supply, Target, and other stores nationwide and online at Amazon.com, Target.com, Vornado.com, and other websites from August 2009 through March 2018 for about $30.

The remedy: Consumers should stop using the recalled heaters, unplug them, and contact Vornado for instructions on how to receive a full refund or free replacement unit, including free shipping.

Contact the manufacturer: Call Vornado at 855-215-5131 or go to www.vornado.com/recalls.

Report a defective product: Call the CPSC hotline at 800-638-2772 or go to saferproducts.gov.