When you shop through retailer links on our site, we may earn affiliate commissions. 100% of the fees we collect are used to support our nonprofit mission.
Learn more.
Drivers for ride-share services such as Uber and Lyft can put as much as 1,000 miles a week on their cars, says Harry Campbell, a ride-share consultant at therideshareguy.com. For that kind of heavy-duty driving, the things many people want in a car—reliability, fuel efficiency, and safety—become critical.

CR talked with Campbell and studied ride-share-driver forums to find out what specific elements Uber and Lyft drivers are looking for in a vehicle. Then we looked at the results of our Annual Auto Survey to find out which affordable used cars are tops in those three areas. We did not recommend any new cars because they depreciate too quickly to make much financial sense for ride-share drivers.
Of course, potential ride-share drivers should check out their local laws, which can put stricter requirements on licensing and car choice. Using a vehicle for ride-sharing could also void or reduce its warranty coverage. Although we have not evaluated them, companies that provide specific cars or offer "lease-to-own" programs may address some of those issues for potential drivers.
If need to replace your car and you drive for a ride-sharing service, take a look at our list.
Best Overall: 2014+ Toyota Prius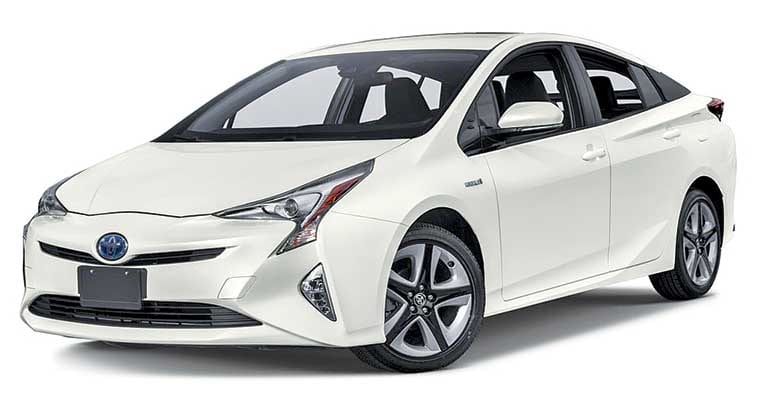 Ride-share drivers on forums like uberpeople.net and ridesharecentral.com praise the Prius. First and foremost is the extremely good fuel economy.
"It makes more sense to have a high mpg vehicle the more you drive, because your number one expense is going to be gas," says Campbell.
The Prius' reliability ratings in our survey are consistently well above average, and it offers up to 27.4 cubic feet of room for luggage behind the rear seats, according to the Environmental Protection Agency.

We recommend a 2014 or newer model because of its optional forward-collision warning and automatic emergency braking. Leatherette seats are available and preferred because they retain fewer odors and are easier to clean after the inevitable spills and messes that passengers create.
See the complete Toyota Prius road test, reliability, and pricing.
Best Sedan: 2015+ Toyota Camry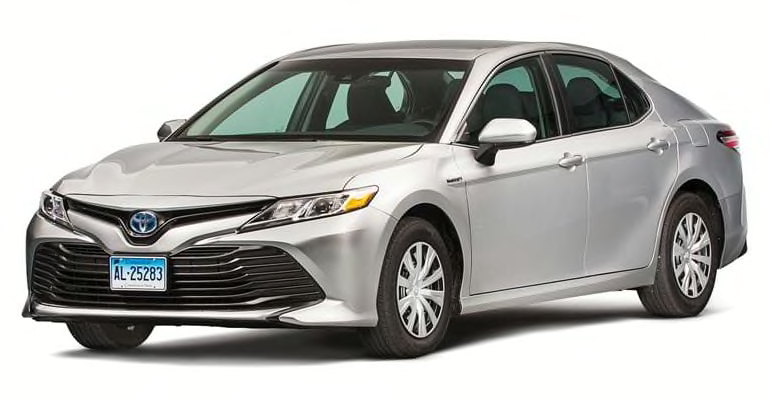 We praised the Toyota Camry for its "generous room and a comfortable ride," which could help drivers get better ratings from riders. Forward-collision warning and automatic emergency braking became available starting in 2015, the same year the Camry aced Insurance Institute for Highway Safety crash tests. Our Annual Survey shows "much-better-than-average" reliability, and fuel-economy ratings are similarly impressive even if you don't get the hybrid version.
See the complete Toyota Camry road test, reliability, and pricing.
Best Affordable Car: 2016+ Kia Soul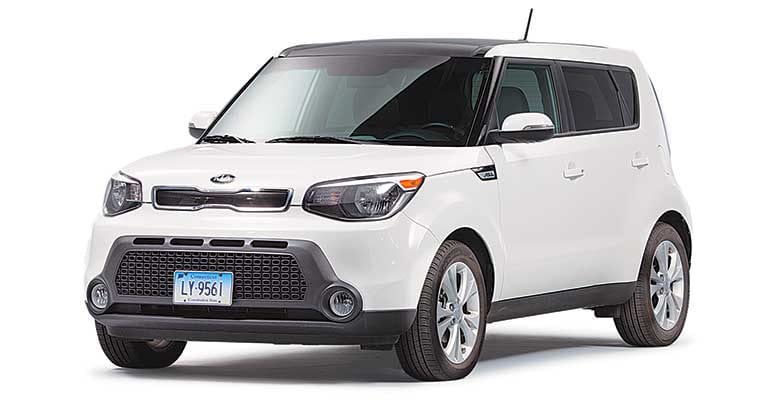 Thanks to its boxy design, this little Kia has a surprising amount of room for passengers, and its distinctive look makes it easy to spot in a sea of sedans and SUVs. CR praises the Soul for its "abundant interior space and super-easy access"—some of the very qualities that make for a good ride-share experience. Despite its affordable price, the Soul has options like leather seats.

In addition, forward-collision warning became available starting in 2016.
CR recommends active safety features for all drivers, but they can be especially important for ride-share drivers.

"Drivers are putting a lot of miles on their car, and they do get into accidents," he says. "You're protecting yourself but also your passengers."
See the complete Kia Soul road test, reliability, and pricing.
Best for Bad Weather: 2015+ Honda CR-V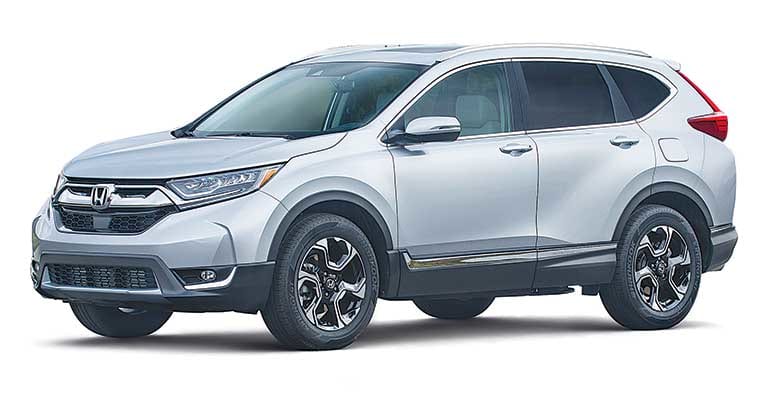 Drivers of all-wheel-drive cars tend to make more money when it snows, "because there's a lot of surge pricing," says Campbell. That's when fares go up because of the increased demand for rides.

The CR-V is one of the better models among small SUVs because of its roomy cabin, good fuel economy, competent handling, rock-solid reliability, and top safety scores. For drivers in the snow belt, the CR-V has particular appeal with all-wheel drive and additional ground clearance. Just make sure to invest in winter tires, if they're appropriate.
See the complete Honda CR-V road test, reliability, and pricing.
Best for Uber XL and Lyft Plus: 2014+ Honda Odyssey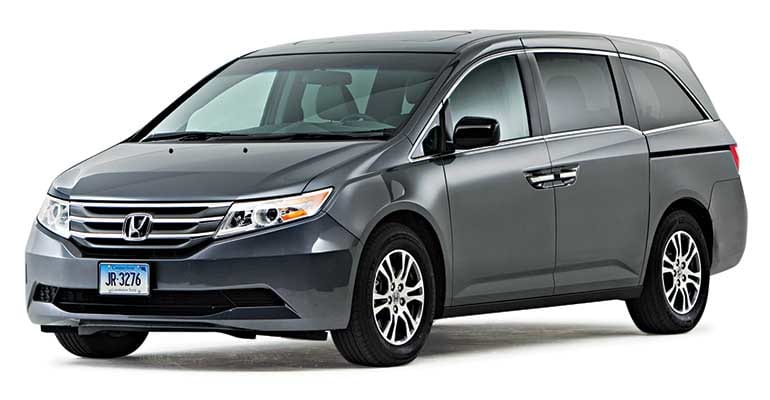 Services like Uber XL and Lyft Plus pay drivers more when riders request a vehicle that can seat six or more passengers. Our pick is the Odyssey, which can fit either seven or eight passengers depending on how it's configured.
Like all vehicles on this list, it offers top safety scores and earns praise in our survey. In this case, remember that the Odyssey's fuel economy is only 19 mpg city—so it might not be as cost-effective to operate if all the seats aren't regularly filled.
See the complete Honda Odyssey road test, reliability, and pricing.
Best for Uber Select and Lyft Premier: 2013+ Lexus ES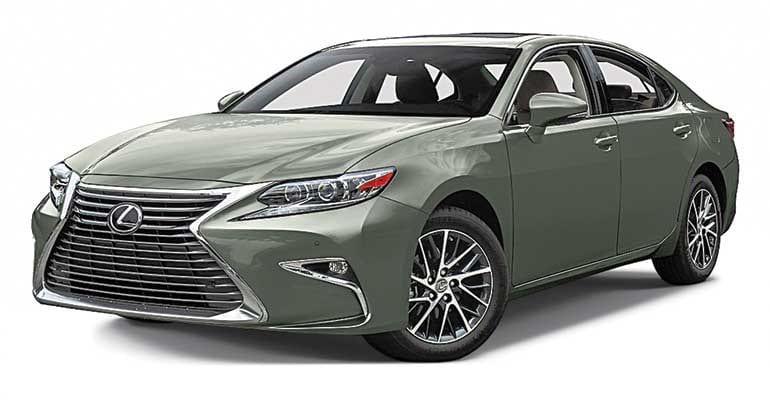 In some cities, ride-share services like Uber Select and Lyft Premier offer riders the choice of an upscale car. Riders pay more and drivers make more—although Campbell says that these services tend to draw fewer riders (primarily businesspeople). The cars that qualify for premium ride-sharing vary from city to city, but the Lexus ES is usually on the list.
Our survey respondents praise the ES for its reliability and comfort, which are paramount virtues for ride-share drivers. While the drivers on forums like uberpeople.net and ridesharecentral.com caution against spending money on a new car simply to use for ride-sharing, a late-model Lexus may make sense for those who want to drive a comfortable car and also make some extra money on the side.
See the complete Lexus ES road test, reliability, and pricing.