Best Holiday Deals of 2021
These are some of our favorite sales on great gifts for the holidays
When you shop through retailer links on our site, we may earn affiliate commissions. 100% of the fees we collect are used to support our nonprofit mission. Learn more.
Time is really running out to finish your holiday shopping, but there are still plenty of deals and discounts on great products.
Consumer Reports has been tracking prices on everything we test in our labs and homes for the entire holiday season, from home and kitchen products like coffee makers and vacuums to electronics like headphones and TVs.
We take into account the quality of the product, the sale price, and the typical cost of the item to determine whether it's truly a good deal. Many of these sales match or come close to the prices we saw during Black Friday.
The biggest concern right now if you're shopping online is whether your gifts will arrive on time. With ongoing shipping and delivery delays, you may not receive your packages for a while.
You can try shopping in stores or looking for alternatives like in-store pickup that can reduce your wait time. Or if you find the perfect present but it's going to arrive late, consider getting something else, whether a gift card or a small gift from a local store, so the recipient has something to open on the holiday itself.
Below, you'll find some of our favorite deals available now on some of the best products CR has tested.
A stellar Eufy vacuum, the 11S Max has a longer average run time than both its siblings, the 11S and the 30C, at 95 minutes. (The other two run about an hour, on average.) It struggled to pick up a gram of Maine Coon cat fur on medium-pile carpet. Still, it earns high marks for cleaning bare floors, which is no small feat. And it's available for the lowest price we've seen in quite some time.
CR's test results: Eufy RoboVac 11S Max robotic vacuum
Sony's WH-1000XM4—not to be confused with the almost identically named earbuds—are some of the most popular noise-canceling headphones on the market. In our tests, competitors get better ratings for sound quality, but these are great headphones, and you can swoop them up at a nice discount during this season's sales. The XM4 comes packed with the latest features, including adjustable levels of noise cancellation, a pause/mute function you can trigger by holding your hand up to the ear cups, and an audio optimization feature that will adjust automatically based on your environment. They've got an extended advertised battery life to sweeten the deal.
CR's test results: Sony WH-1000XM4
The Show 5 is Amazon's smallest smart screen, which makes it flexible in terms of where and how you position it. But our testers report that the sound is kind of unpleasant: Grainy, hazy, smeared, and sizzly are some of the terms they use to describe it. So unless you're very tight on money or space, you may want to spring for the larger and better-sounding Show 8.
CR's test results: Amazon Echo Show 5 (2nd gen.)
The Sense is the first Fitbit smartwatch aimed at stress management. The extradermal activity sensor tracks minute electrical currents on your skin that are linked to stress. Like watches from Apple and Samsung, the Sense has an electrocardiogram function that's said to flag irregular heartbeats. In our testing, the Sense proved to be solid at step counting, though it didn't do as well as other models when it comes to tracking heart rate.
CR's test results: Fitbit Sense
The Instant Pot Duo Crisp is a standout in CR's ratings, earning solid scores in our pressure-cooking and slow-cooking tests. Its 8-quart capacity and 10 preset cooking modes make it easy to broil, dehydrate, air-fry, sauté, and steam. It comes with a one-year warranty. If you don't need a large capacity, the typically $150 6-quart model is selling for about $100 at Amazon, Best Buy, and Home Depot.
CR's test results: Instant Pot Duo Crisp 11 in 1, 8 Qtr. with Air Fryer 140-0021-01
The Nikon Z6 features a full-frame sensor and takes great video, and our testers liked the way it feels in the hand, even if it's a bit heavier than similar models. This body-only deal represents a serious value on a serious camera.
CR's test results: Nikon Z6 S camera
This 65-inch 4K smart TV from Samsung, an entry-level model in the company's mainstream non-QLED 4K TV lineup for 2020, is back to within $20 of its Black Friday price. t's a decent overall performer, though its HDR performance is ineffective, mainly due to peak brightness limitations. (Samsung TVs support the HDR10, HDR10+, and HLG HDR formats.) Compared with other TU8000 models, this set lacks a few features, including an enhanced game mode, and it has only two, rather than three, HDMI inputs.
CR's test results: Samsung UN65TU7000 65-inch TV
Zojirushi Home Bakery Maestro Bread Maker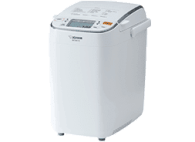 The Zojirushi Home Bakery Maestro BB-SSC10WZ takes up the least amount of counter space among the three bread makers we've tested. This appliance mixes the batter well and has an automatic ingredient dispenser for adding nuts or dried fruits at the right time in the cycle. A delayed-start feature means you can put your bread ingredients in at night and wake up to fresh bread for breakfast.
The Zojirushi yielded golden brown loaves of white bread and medium-to-dark loaves of whole wheat. From start to finish, the process took 3 hours and 35 minutes. It comes with a recipe book, and there's also a handy recipe for white bread printed on a label right on the machine itself. It's the only tested bread maker to provide recipe ingredients by weight as well as by volume. That's a plus because baking by weight is more accurate.
The Ninja Specialty CM401 is one of the most versatile coffee makers in our ratings. It's capable of brewing lattes, machiattos, iced coffees, and more thanks to its built-in milk frother, rich brew mode, and brew-over-ice mode. It also does well in our tests, especially when it comes to brew performance.
CR's test results: Ninja Specialty CM401
These true wireless noise-canceling headphones from Bose excel in our audio-quality and sound-blocking tests. Their "hybrid" ear tips seal the ear without sticking too far in. It's a design that some people find more comfortable than conventional earphones. You get advanced features such as adjustable noise cancellation and a 6-hour battery life bolstered by a charging case that will power the headphones two additional times.
CR's test results: Bose QuietComfort Earbuds