Best Spring-Cleaning Deals on Vacuums, Lawn Care Tools, and More
Impressive sales to take advantage of now
When you shop through retailer links on our site, we may earn affiliate commissions. 100% of the fees we collect are used to support our nonprofit mission. Learn more.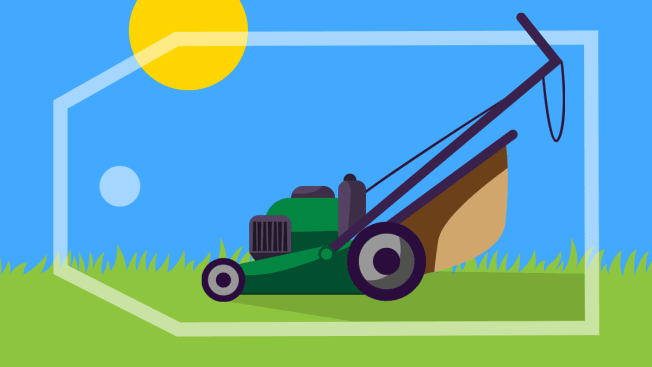 Spring is here and many of us are in the midst of our spring-cleaning chores. If you're in need of new tools and equipment to get even the dirtiest jobs done, Consumer Reports is tracking the prices on all the cleaning products we test all season long to help you find the best deals.
With Memorial Day coming up, we expect to see even more sales, especially on vacuums, as the holiday draws nearer. And we're also seeing some decent savings on lawn care tools like lawn mowers and chainsaws, as well as dehumidifiers and steam mops.
For more deals on other highly rated products tested by CR, check out the best deals of the week for home and kitchen products and electronics.
Get discounts, product recommendations, and buying advice from the shopping experts at CR. Sign up for our ShopSmart newsletter.
Vacuums and Robotic Vacuums
We're used to seeing iRobot vacuums in our robotic ratings. But the iRobot H1 H121020 hand vac is the first to break into our handheld ranks. It performs well overall and is especially good at cleaning bare floors and picking up pet hair, earning top scores. The rotating brush attachment makes good contact with surfaces, helping boost its pickup scores. It has a trigger that allows you to turn the vacuum on and off, or you can lock it and let the iRobot run. The battery lasts for about 17 minutes when running on high. It weighs just over 3 pounds, which is about average for the handhelds we test.
CR's test results: iRobot H1 H121020 cordless handheld vacuum
This powerful and quiet robotic vacuum originally sold for $300, but this sale price is the best we've seen all year. The slim model can fit under most furniture and does a great job at picking up debris, but it requires a longer-than-most run time to get the job done. Plus, it can talk to Alexa and Google Assistant to start cleaning cycles with voice commands. Clip the on-page coupon for the complete discount.
CR's test results: Eufy RoboVac 30C robotic vacuum
For more discounts: Best Vacuum Deals Right Now
The small-capacity HomeLabs HME020030N can tackle roughly 22 pints of water a day with a tank size that holds 7 pints of water at once. Among its many features are a digital display that's coupled with a timer, frost control, built-in cord storage, and an alert for when its filter needs cleaning. It earns high scores in our tests when it comes to water removal and humidistat accuracy, showing no discernible flaws in performance. Based on data from our member survey, it gets impressive scores for predicted reliability as well.
CR's test results: HomeLabs HME020030N small-capacity dehumidifier
The Frigidaire FFAD2233W1 dehumidifier can remove 22 pints of water from the air per day, and the tank holds 12 pints, almost twice the amount of most models we've tested in this category. It gets the job done, but the humidistat is the least accurate of the small-capacity models we've tested. This is a basic model and doesn't have an auto-restart feature or a clean-filter alert. It's currently back-ordered at Abt Electronics, so it won't ship until mid June.
CR's test results: Frigidaire FFAD2233W1 small-capacity dehumidifier
This Toro leaf blower is a lean and mean and ideal for smaller properties with access to an outdoor outlet. It excels at sweeping and loosening embedded leaves, earning a top rating in each of those tests. If you're looking for a model that can also vacuum, check out the also stellar Toro UltraPlus 51621.
CR's test results: Toro 51624 electric handheld leaf blower
Black+Decker LP 1000 Power Lopper
This corded electric lopper set resembles a large claw with a hidden blade. Wrap it around a small limb, turn it on, and it'll cut through the branch quickly. The Black+Decker LP 1000 earns top marks for safety because it minimizes any chance the user will be exposed to the moving blade.
CR's test results: Black+Decker LP 1000 Power Lopper
The battery-powered Ego CS1804 cuts like a much beefier gas saw while offering all the conveniences of an electric one, such as instant starting and zero engine maintenance. It earns an above-average score for cutting speed, just like the top-rated gas saws, but like all electrics, there's no need to mix gas and oil—you simply keep the battery charged. Another nice plus: Like most electrics, it's quieter than a gas saw, though you'll still want to use hearing protection while you're cutting. With a top score for predicted reliability, Ego stands out as one of the most reliable battery-powered saw brands in our ratings.
CR's test results: Ego CS1804 chainsaw
This machine can clear a room. It's one of only three models that earn top scores for particle removal at both the high- and low-speed settings. It runs whisper-quiet at low speeds, but it's noisy on high speed. It'll clean the air quickly, but you won't want to be in the room while it does, especially if you're having a conversation or watching TV. Of course, you pay for all that performance. It's one of the most expensive air purifiers in our ratings, but this discount makes it much more appealing. Keep in mind that's just the initial cost; filter replacements and energy use will set you back around $225 per year. The machine weighs a hefty 30 pounds but has casters that make it easy to cart from room to room. Its claimed capacity is for a room of 775 square feet.
CR's test results: Blueair Classic 605 air purifier
This Hoover is lightweight, inexpensive, and a good choice for those who have small carpets or area rugs. When empty it weighs only 12 pounds, and it's 17 pounds when full with a gallon of water, making it easy to move around the house as you clean. This model doesn't come with a hose, so you might not be able to clean tight areas such as stairs as easily, and it lacks an extra carrying handle. Overall, this Hoover earns above-average ratings across the board in critical performance tests, with one exception: noise. But all the machines in this category are quite loud.
CR's test results: Hoover PowerDash Pet Carpet Cleaner
This 20-volt Skil has been on sale for a few weeks. But until recently, the lowest price we saw was $95, so this is a price worth considering. In CR's tests, it makes fast work of drilling holes and driving fasteners. It's also light and comfortable to hold, and weighs a little over 3 pounds. It comes with only one lithium-ion battery but charges very quickly, and it has an LED work light and a belt hook. This model comes with a generous 5-year warranty.
CR's test results: Skil DL529303 cordless drill