When you shop through retailer links on our site, we may earn affiliate commissions. 100% of the fees we collect are used to support our nonprofit mission.
Learn more.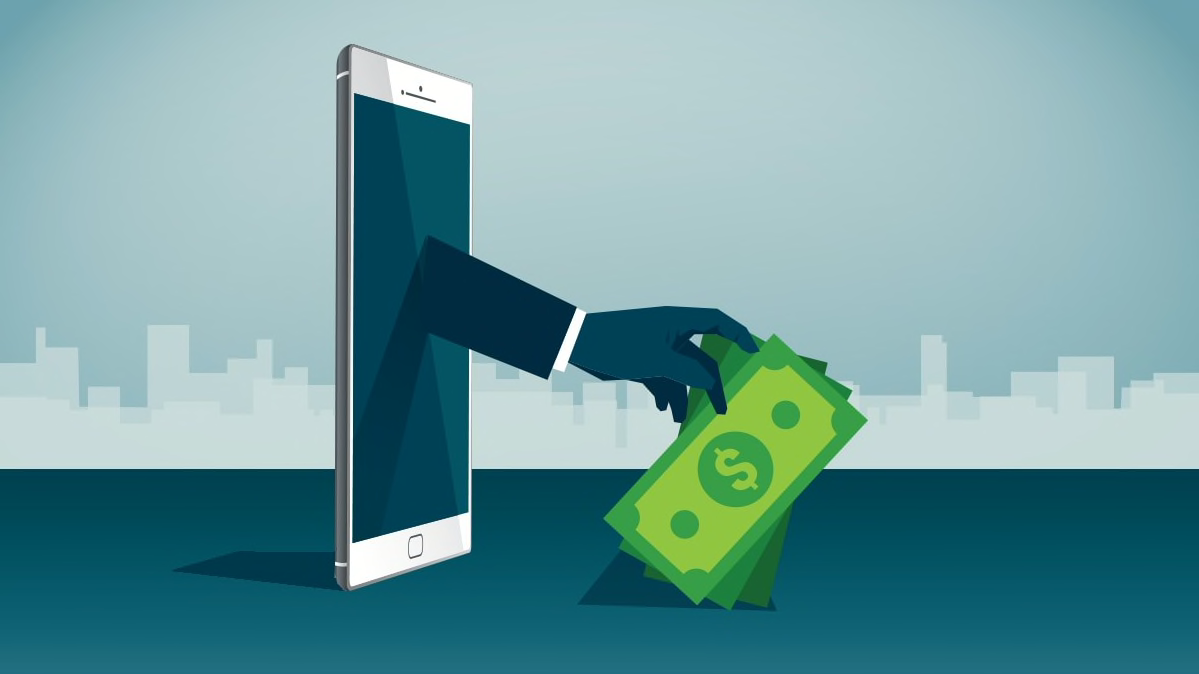 A person who said his name was Gabriel visited an online marketplace and expressed interest in buying a Sony A711 camera.
The seller, Brooklyn native and videographer Peppe Holmsten, accepted an emailed offer of $1,100. Gabriel asked to pay using the peer-to-peer service Venmo, an electronic alternative to cash.
He told Holmsten he'd physically pick up the camera, and they agreed by text to meet outside Holmsten's Manhattan office. Shortly before the meeting, $1,100 appeared in Holmsten's Venmo account.
"I transferred the money to my bank immediately and gave him my gear," Holmsten told CR. "I said, 'Thanks,' and thought that was that."
Despite seeing proof online of the deposit in his Venmo account, Holmsten would never actually receive the money, falling victim to what he believes was a P2P scam.
Holmsten's mistake was that he assumed Venmo—the most popular of P2P payment services—works the same way as PayPal, its parent company. But Venmo is designed for transactions among friends and relatives and not for buying and selling goods, like PayPal, except when dealing with specific authorized vendors.
Three days later, Venmo emailed saying that it suspected the deal had breached its no-commercial-use rule. Venmo reversed Holmsten's bank transfer and did not return any money to his Venmo account.
Venmo didn't offer to help Holmsten get his money, Holmsten says. Instead, it urged him to contact Gabriel, who at that point seemed to have vanished, Holmsten says. He didn't answer emails or calls, and Holmsten couldn't locate a Venmo account connected to Gabriel, he says.
Holmsten told CR he has not called police to report the incident.
P2P payment services are generally free for users and intended for personal use, such as helping a friend cover a dinner tab. CR's research into five popular services, including Venmo, found all prohibit their use for commercial purposes.
New Tech, Old Frauds
It's unclear whether Gabriel ever intended to pay. Venmo also won't comment on whether it determined that Holmsten was scammed or if Gabriel's money was returned because Holmsten might have violated a Venmo policy.
Based on CR research, the Consumer Financial Protection Bureau (CFPB) and Federal Trade Commission (FTC), have not compiled enough data on the relatively new phenomenon of P2P payment scams to show any trend. The two federal agencies collect consumer complaints, including those involving alleged financial fraud.
But in the course of researching our recent report that rated five popular mobile P2P payment services, we found that Holmsten isn't alone in being victimized by an alleged P2P scam. In online product reviews, in Twitter and Reddit threads, on the Better Business Bureau's Scam Tracker and in the CFPB's Consumer Complaint Database, P2P users are airing their grievances about apparent fraud. Last year, the FTC added "Online Payment Services"—encompassing mobile P2P—to the consumer complaint categories it tracks.
More on P2P and Mobile Payments
"I received an email from Venmo about two to three days after the transaction basically informing me that I had been part of a scam," writes a Florida consumer in the CFPB's database about a botched ticket sale that sounds similar to Holmsten's issue. "There was nothing that they or I could do. ... I was out of luck to recover my $1,600."
Often it's the buyer who gets in trouble. In a typical situation, a buyer sends money via P2P to a stranger for an item the buyer sees for sale online. Money is sent, but the item is never received. This type of victim-assisted fraud—when you are tricked into sending money to someone—is "a common situation in which P2P customers lose money," says Christina Tetreault, senior attorney for Consumers Union, the advocacy division of Consumer Reports.
Because these transactions are considered authorized, "you have no legal right to the money back," Tetreault says. And depending on the situation, your P2P service might not help you.
"I Venmo[ed] him $180 with a promise of overnight shipping," a would-be shoe buyer complains in a post on the Better Business Bureau's Scam Tracker. "He no longer responds to my calls or text and I have no[t] received the shoes."
Buyers have little recourse. For one thing, says Tetreault, the P2P service assumes you meant to send the payment and weren't forced to do so. For another, some services specifically prohibit commercial use.
To protect your money, it's best to stay away from commercial sales on peer-to-peer services, and to avoid dealing with strangers.
The terms and conditions of Facebook P2P Payments in Messenger, for example, spell it out: "P2P is not intended to be used for business, commercial or merchant transactions and such use may be discontinued without notice by us at any time," it reads.
What the Services Will Do for You
If you believe you were scammed, you should contact your P2P company. Depending on the situation and the company's policy, you might get help.
When Consumer Reports rated P2P payment services, we found the error-resolution policies of Apple Pay, Venmo and Zelle to be excellent. (We examined the stand-alone mobile Zelle P2P service, not the Zelle service reached through participating banks' apps and websites.)
The five services we rated, however, don't make it easy for consumers to figure out which errors they will help correct. We asked their spokespeople for some clarification.
All of the services reiterated that commercial transactions violate their policies, and that dealing with people you know is the best way to avoid fraud. That said, most maintained that in principle their customer service staff would attempt to help if you're scammed by a commercial transaction.
• Venmo: In response to Holmsten's experience, a Venmo spokesperson said victims of alleged scams involving prohibited transactions—dealing with or as an unauthorized merchant—should contact law enforcement first. "We can assist law enforcement with their case once they contact us and submit a formal information request," a spokesperson said. Consumers can contact the service's help center here.
• Facebook P2P Payments in Messenger: The Community Payments Terms, spelled out online, say the service will attempt to help with an "unauthorized or otherwise problematic transaction"—without defining it. A spokesperson also told us that even if the transaction violated the service's rules, users still can try contacting Facebook. "Regardless of the nature of the issue, Facebook's support team will evaluate and respond to all support inquiries received through our Help Center to take the appropriate action," she said. Facebook gives users 30 days to report the issue.
• Cash App: A spokesperson for the service, which is owned by the payments company Square, said users who believe they've been scammed can contact Cash App support for assistance. If the support team is unable to help, "they can share best practices," the spokesperson said.
• Zelle: On its website, the service characterizes transactions with strangers as "potentially high risk." But in the event a user took that risk anyway, "the consumer can report the abuse to their bank, or to our consumer servicing team to investigate the situation and attempt resolution with the receiving party," a spokesperson said.
• Apple Pay: Apple works with its partner, Green Dot Bank, to monitor and take action to stop fraudulent activity," a spokesperson told CR. "Any customer who may have been victimized should contact local law enforcement as well as Apple Support, and we will try our best to help return funds when possible."
How to Get Additional Help
If your P2P service doesn't help you with a problem right away, you have other recourse. For one, you can report it to the Better Business Bureau. Companies accredited by the BBB—including Facebook, Square, Venmo, and Zelle's operator, Early Warning Services—are required to respond to consumer complaints, says Katherine Hutt, national BBB spokesperson. You also can lodge a complaint with the CFPB's Consumer Complaint Database. The bureau's policy has been to report issues to the companies for them to resolve.
If your payment was funded by a credit card, you may be able to get your card issuer to refund it. By law, cardholders who have made payments in error are liable for no more than $50. (Debit-card-related purchases currently are not protected the same way.)
How to Avoid P2P Payment Fraud
Consumer Reports recommends taking the following steps to ensure that you don't get scammed.
• Send money only to people you know. Many peer-to-peer transactions are instantaneous and irreversible—a fact scammers know and exploit.
• Don't use P2P services for business purposes. Most apps' terms of service prohibit commercial use, such as using the P2P service to get paid for selling goods or services. Look instead for a payment app specifically meant for business users, such as Square Cash for Business, or PayPal.
• Confirm that you can find help if things go wrong. Some P2P apps make users resolve their own disputes. Others offer significant help to resolve issues. Before using any P2P service, search the app for customer service contacts and procedures so that you know where to go and what kind of help to expect.
• Keep your app up to date. Hackers exploit security vulnerabilities sometimes faster than the security pros can plug them. If you have old software, you're missing the latest protections. Make sure you have auto-updates turned on for your device across the board.

Peer-to-Peer Payment Apps
Technology allows for easy payment of goods and services—but, if you're not careful, peer-to-peer payment apps could end up costing you. Consumer Reports expert, Octavio Blanco, shows 'Consumer 101' TV show host, Jack Rico, how consumers can protect themselves when using peer-to-peer payment apps.