When you shop through retailer links on our site, we may earn affiliate commissions. 100% of the fees we collect are used to support our nonprofit mission.
Learn more.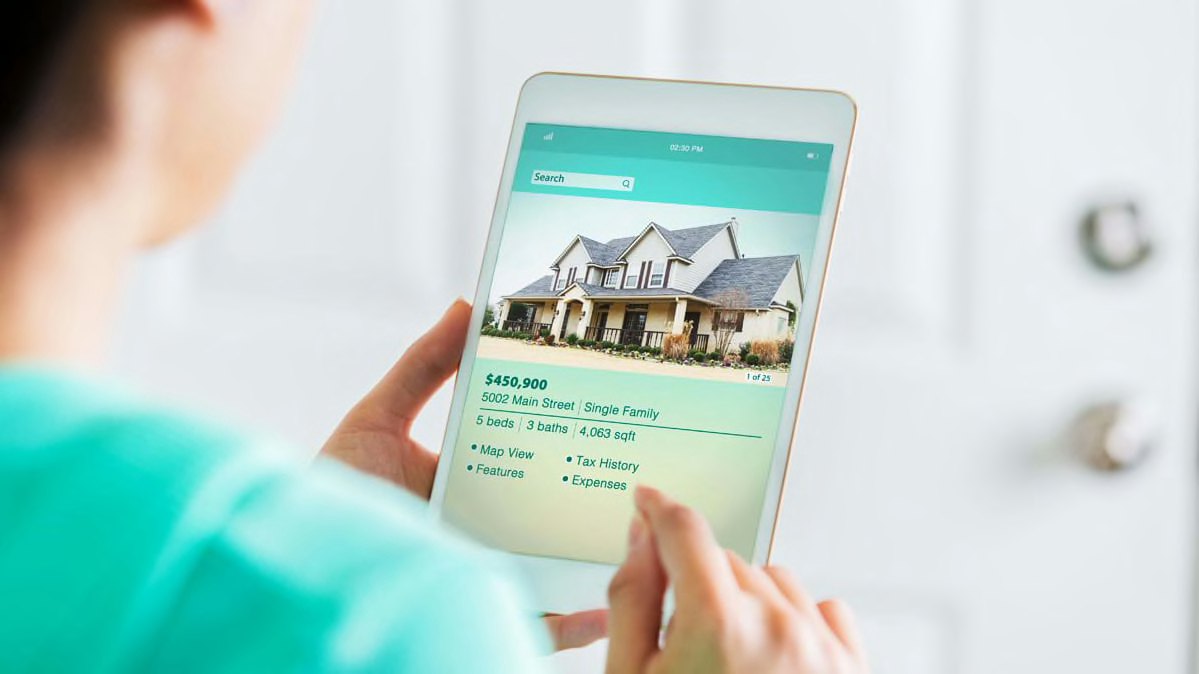 Are you thinking of selling your house yourself, without the help of a real estate agent?
Eliminating the realtor can save you as much as 6 percent in commissions. On a $300,000 house, that comes to $18,000. And "for sale by owner" houses tend to sell more quickly, sometimes in as little as two weeks, according to the National Association of Realtors' 2018 Profile of Home Buyers and Sellers (which notes, however, that the brief time frame is often because the seller and buyer know one another).
Before you decide to sell your home without an agent, however, keep in mind that the process is far from easy. You'll have to invest a lot of time in doing the work a realtor would ordinarily handle, which includes everything from showing and marketing your home to negotiating the final price.
Also understand that you'll need to take care of all the legal and financial paperwork, which can be daunting. (It's probably a good idea to hire a lawyer to help with that.) There also are a number of websites, such as ForSaleByOwner.com and FSBO.com, to help walk you through the process.
With all this in mind, if you do decide to sell the house without an agent, here are five tips to help you get started.
Set a Realistic Price
If you're selling your home without an agent, don't make the mistake of thinking your home is worth more than it really is.
Colby Sambrotto, CRO of Redefy, a technology-enabled residential real estate brokerage, and past president of USRealty.com, advises sellers to put emotions aside and set a price based on hard data.
Online pricing calculators like Zillow's Zestimate give an estimate of your home's worth based on objective factors such as square footage, the number of bedrooms and bathrooms, and your home's location.
More on Buying and Selling a Home
You can also check to see what comparable homes in your neighborhood sold for. Websites such as Trulia can help you get this information, and you can also search through local property tax records. (Checking with your state's assessor's office or the county clerk can help you find that information.)
Another option for deciding on an asking price is to go to the Federal Housing Finance Agency's website. It offers tools that draw from home sale data pulled from mortgages that are backed by the Federal Housing Administration, Fannie Mae, and Freddie Mac.
One of those tools is the FHFA's House Price Calculator. It doesn't project the actual value of your particular house. Instead, you plug in the amount you paid for it and the year you purchased it, and the calculator projects your home's worth assuming that it appreciated at the average rate of all homes in the area.
You can also hire an appraiser to give you an estimate. Michael Malkasian, president of FSBO.com, a real estate advertising company, says you may want to consider this your last option because you'll have to pay about $400 for the appraisal, and the buyer's bank will do an appraisal anyway.
If you do want an appraisal, you can find an appraiser by searching on the website of the Appraisal Institute.
Advertise
"In the old days, you would stick a sign in your yard and hope for the best," says Sambrotto of Redefy. Today there are more options.
Many homebuyers start their search online, according to Malkasian. If you're selling yours without an agent, you can list it on his website, FSBO.com, for about $100 for one year. The listing will also appear automatically on the real estate website Redfin.
Malkasian says his firm will also list your home on Trulia and Zillow for no extra charge. Other sites for listing your home include ForSaleByOwner.com (which operates similarly to FSBO.com), Patch, and StreetEasy (in New York City).
To reach more people when you're selling your home without an agent, consider signing up for the Multiple Listing Service, which real estate brokers use. It costs about $400 per year, and you can do it through websites such as EntryOnly.com, FSBO.com, Owners.com, and ForSaleByOwner.com.
Give a Detailed Description of Your Home
When you list your house, include photos of the exterior and interior. Malkasian says you may want to hire a professional to make the photos as appealing as possible.
The listing should include all the basics, such as price, location, age of the home, and the number of rooms overall, as well as bedrooms and bathrooms. But Malkasian advises also highlighting any improvements, such as a new roof or water heater.
Be Patient
Don't be disappointed if the first open house doesn't result in any offers. Revisit your asking price, update your marketing materials, and make sure your home is widely listed.

Consider Paying a Broker for Limited Services
Many people who decide to sell their home without an agent don't realize that some agents offer limited services to help you with specific aspects of selling a home.
Through FSBO.com, for example, you can get a market analysis done or have an agent review a purchase contract for $200. If you need help negotiating the price and the details of a sale, that costs $700.