When you shop through retailer links on our site, we may earn affiliate commissions. 100% of the fees we collect are used to support our nonprofit mission.
Learn more.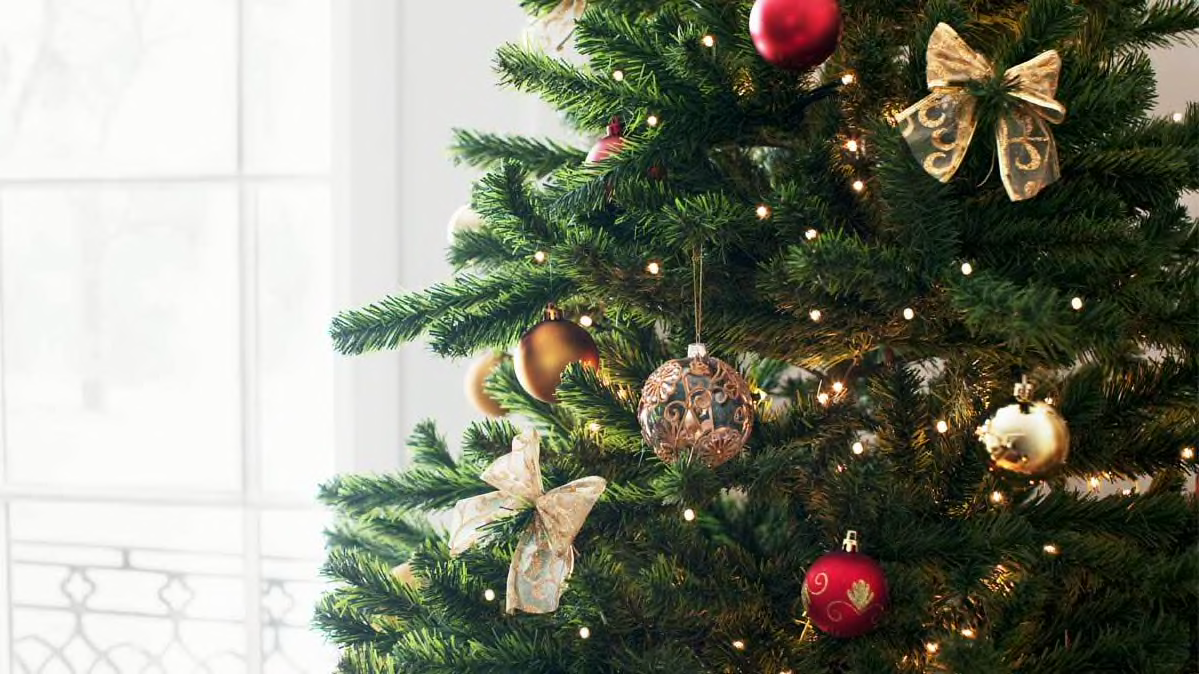 When Susanmarie Harrington, a professor in Burlington, Vt., went shopping with her partner for a Christmas tree this year, they expected to spend about $50. They suffered a little sticker shock when they were told a tree the same type and size as they always bought was $60, or 20 percent more.
"They charged us more for the exact tree we get every year," she says.
Others have also noticed that Christmas tree prices seem steep this year, as many local news reports confirm. The reason is a tree shortage a decade in the making, says Doug Hundley, a spokesman for the National Christmas Tree Association.
It started with the Great Recession, when a combination of the 2008 economic downturn and a glut of available trees led growers to plant fewer trees, which require about 8 to 10 years to mature.
So this year there were fewer trees to harvest, and with a depressed supply, prices climbed by a nationwide average of about 2 percent—to $75 a tree—according to the tree association, although average price increases could be far higher depending on the area of the country.
According to the U.S. Chamber of Commerce, Christmas trees can be two to three times more expensive in some states, such as New York ($90) compared with North Dakota ($33).
Hundley estimates that most people have already bought their trees this year. But plenty of others wait until close to or the eve of the holiday. If you haven't bought a tree yet, you may be able to get a great deal. The typical price of a tree declines by about 25 percent the week before Christmas and reaches a seasonal low of $47 on Christmas Eve, he says.
To find out where to get a tree, you may want to call ahead to various local sellers and ask what they still have. Another option: The National Christmas Tree Association offers the Real Christmas Tree Locator app, which displays tree farms and other retailers near you, as well as their contact info and the types of trees they sell.
You can also go online to Amazon.com, which started selling live Christmas trees this year. While there's plenty to like about buying a tree from the comfort of your couch and having it delivered, you'll pay for the privilege. The cost of buying and shipping a live, 7-foot Fraser fir from North Carolina will set customers back by $115, says an Amazon spokeswoman, Lori Torgerson.
Amazon says it has sold out of bigger trees but still has smaller potted trees available. They range from a 10- to 12-inch "Charlie Brown" potted Norfolk Island Pine for just under $19 to 4-foot trees that cost $44.

If you're shopping for a tree now, there are some steps you can follow to make sure the one you buy is healthy, and that you get a good price.
Ask for a price shave. The closer you wait until the holiday, the more likely it is you'll be able to score a bargain. Keep in mind that the average price of a Christmas tree is now about $75, according to data from the National Christmas Tree Association.
Consider a different kind of tree. You may have fewer choices the closer you wait until Christmas, but this could also be an opportunity to try a new type of tree, like a concolor fir, which has longer needles. Jimbo Livaditis, the owner of Big John's Christmas Trees in Atlanta, says purchasing a white pine or a Douglas fir should cost less than many other trees.
Examine the needles. Because the tree may have been in the lot for weeks, make sure it's healthy. You want good color; make sure it's not off-colored or brown or yellow. "Take your hand and run it along a branch," says Jill O'Donnell, a Christmas tree educator at Michigan State University Extension. "You will lose some needles, but if you lose a lot, then that means it's too dry."
Make sure your tree gets lots of water. Before leaving the lot with your tree, ask the seller to make a fresh cut on the bottom of the trunk to help the tree absorb water in the tree stand. Once you're home, pick a spot away from heat sources, such as radiators and baseboard heaters, to stave off dehydration, O'Donnell says. And most important, keep filling the tree reservoir with water. Some people think that adding soda will keep the tree fresher, but such additives aren't proved to work, Hundley adds.