When you shop through retailer links on our site, we may earn affiliate commissions. 100% of the fees we collect are used to support our nonprofit mission.
Learn more.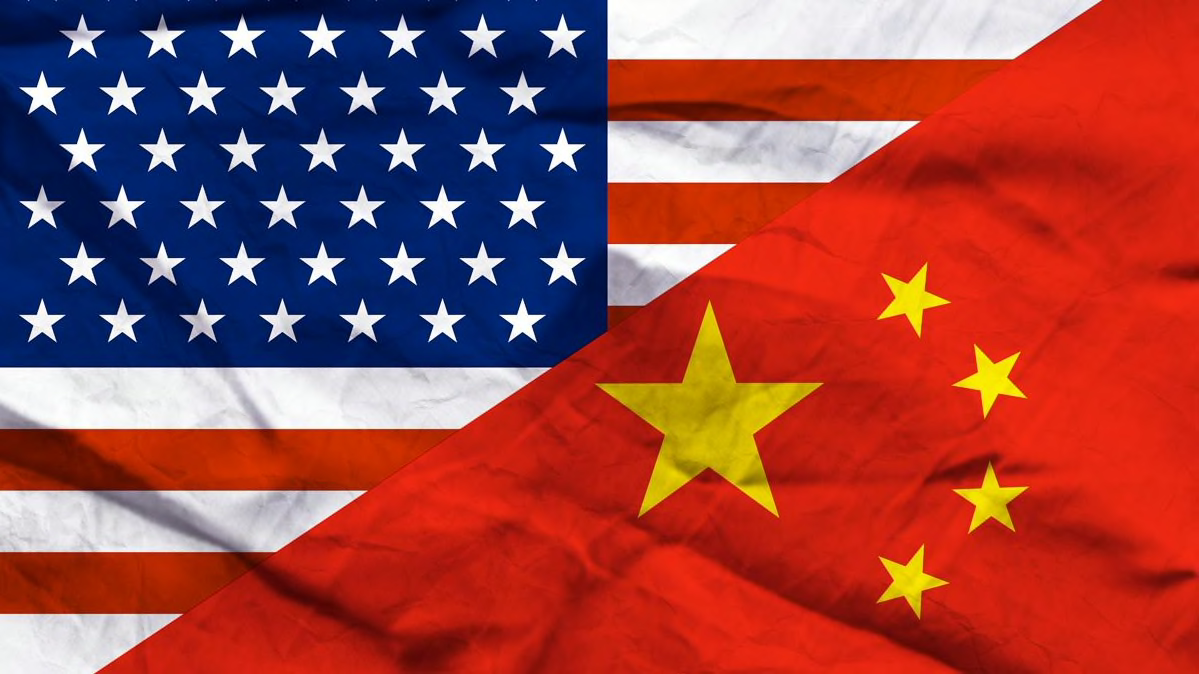 The escalating trade war, which up until now has largely focused on manufacturing goods, is beginning to threaten consumers' wallets.
On Tuesday the Trump administration said it would impose tariffs of 10 percent on $200 billion worth of Chinese goods.
The list of targeted products covers more than 6,000 items, many consumer goods—clothes, handbags, suitcases, televisions, and even dog collars.
Given the intention to target a large number of goods this round, the White House couldn't avoid adding import taxes to some consumer products.
Here's what you need to know about the latest potential tariffs.
You Might Not See Changes Right Away
The new tariffs won't go into effect until September at the earliest. According to the timetable (PDF) set by the office of the U.S. Trade Representative, U.S. industry will be able to comment on the products selected for the tariffs, and hearings are scheduled for Aug. 20 to Aug. 23.

Many trade experts expect delays before the tariffs take effect, which would give China and the U.S. time to negotiate. Still, "it's likely that the tariffs will be in place before Christmas," says Mary Lovely, professor of economics at Syracuse University and nonresident senior fellow at the Peterson Institute for International Economics in Washington, D.C.
Even if the tariffs go into effect in September as planned, there may be a lag before prices creep higher. It will take time for stores to deplete their existing inventory, says Robert Atkinson, president of the Information Technology and Innovation Foundation, a nonprofit public policy think tank based in Washington, D.C.
Prices May Rise Most on Lower-Priced Goods
While prices on products on store shelves are likely to go up, it's possible that they won't rise by the tariff amount of 10 percent. Atkinson says that depending on the product, companies may be able to mitigate the effect of the tariff, easing the burden for consumers.

He says the Chinese producer or the U.S retailer could absorb some of the increase, especially when it comes to higher-priced products such as electronics and furniture, helping to keep prices down while making their goods more competitive. In some cases, suppliers may be able to avoid using Chinese parts in their products, switching to alternatives from other countries.
For other products, such as small appliances, food, and clothing items, where retail margins are already slim, more of the cost may be passed along to the consumer. "The biggest price hikes may be seen among these lower-priced products, and the effect of that will hit people toward the lower end of the income distribution more," Lovely says.
By contrast, you may not see much pricing difference among high-end products, particularly those you buy infrequently, such as big-screen TVs.
"For a big-ticket item that costs $600 or $700, you may not be aware that it would have cost $60 less before," says Dan Ikenson, director of the Herbert A. Stiefel Center for Trade Policy Studies at the Cato Institute, a nonprofit think tank in Washington, D.C.

What Happens Next
The U.S. has long criticized China, accusing it of unfair trade practices and appropriating intellectual property. And President Donald Trump has complained about China's trade imbalance with the U.S.
This latest move follows an earlier $50 billion tariff, which levied 25 percent import duties on Chinese goods used mainly for manufacturing. A portion of that tariff, $34 billion, went into effect last week, with the remainder set to go into effect later this month.
Earlier this year, Trump imposed tariffs on steel and aluminum, as well as products such as solar panels and washing machines.
Although the trade war is escalating, it has not yet become a threat to economic growth and is not expected to have an impact on inflation.
"That $200 billion worth of goods subject to tariffs represents less than 1 percent of [gross domestic product], and the 10 percent tariff on those goods less than a tenth of percent," Atkinson says. "If inflation goes up by 1 percent and income and wages don't, that would be a bigger hit to consumer welfare than these tariffs."
Still, consumers need to be aware of the longer-term impact of the tariffs on manufactured goods as well as retaliatory tariffs on U.S. exports.
"The costs of higher producer prices are eventually passed along to consumers," Ikenson says. "And U.S. producers who rely on economies of scale will have to raise their prices if retaliatory measures cause them to lose access to overseas markets."
Whether the trade war continues will depend on the political reaction to the current tariffs, says Gary Hufbauer, senior nonresident fellow at the Peterson Institute. "If there's a lot of public pushback or losses in the midterm election, the administration is likely to change course," he says.