When you shop through retailer links on our site, we may earn affiliate commissions. 100% of the fees we collect are used to support our nonprofit mission.
Learn more.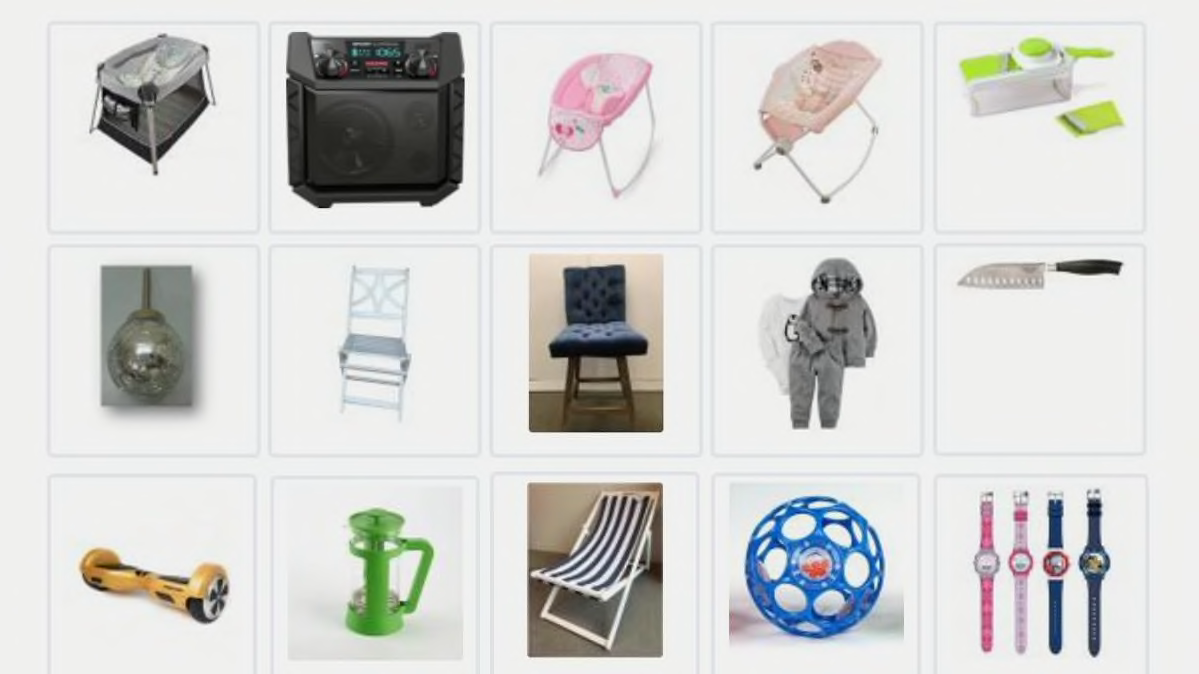 T.J.Maxx, Marshalls, and HomeGoods were selling 19 different products that had been recalled months or even years ago, according to a joint warning issued by the Consumer Product Safety Commission and TJX Companies, which owns the three retailers.
The recalled products include infant inclined sleepers such as the Fisher-Price Rock 'n Play Sleeper and the Kids II rocking sleeper, Swagway hoverboards, and Calphalon cutlery knives. (Here's a complete list of the recalled products.)
The products pose a variety of hazards. If you own any of them, stop using them immediately and contact the manufacturer to receive a refund, replacement, or repair. It's critical that the product not be used by anyone else.
The CPSC warning, announced at the start of the busy holiday shopping season, indicates a failure in TJX's protocols intended to remove hazardous recalled products from its store shelves. But the company didn't explain exactly how the products were allowed to stay in its stores.
More On Product Safety And Recalls
A company spokesperson told CR: "Product safety is very important to us. We deeply regret that in some instances, recalled products were not properly removed from our sales floors despite the recall processes that we had in place ... We are taking appropriate steps to strengthen these processes moving forward. We apologize to our customers and encourage anyone who believes they may have one of these products to participate in the recall."
CR also asked the CPSC how the oversight came to light and if there would be any legal action against the company. A CPSC spokesperson said, "TJX Companies identified sales of the recalled products after the recalls were announced, and agreed to voluntarily work in cooperation with the CPSC on the public recall announcement." He added that the agency's first priority was the recall, and then it would go back to see if "any laws were violated" and "if any additional action is necessary."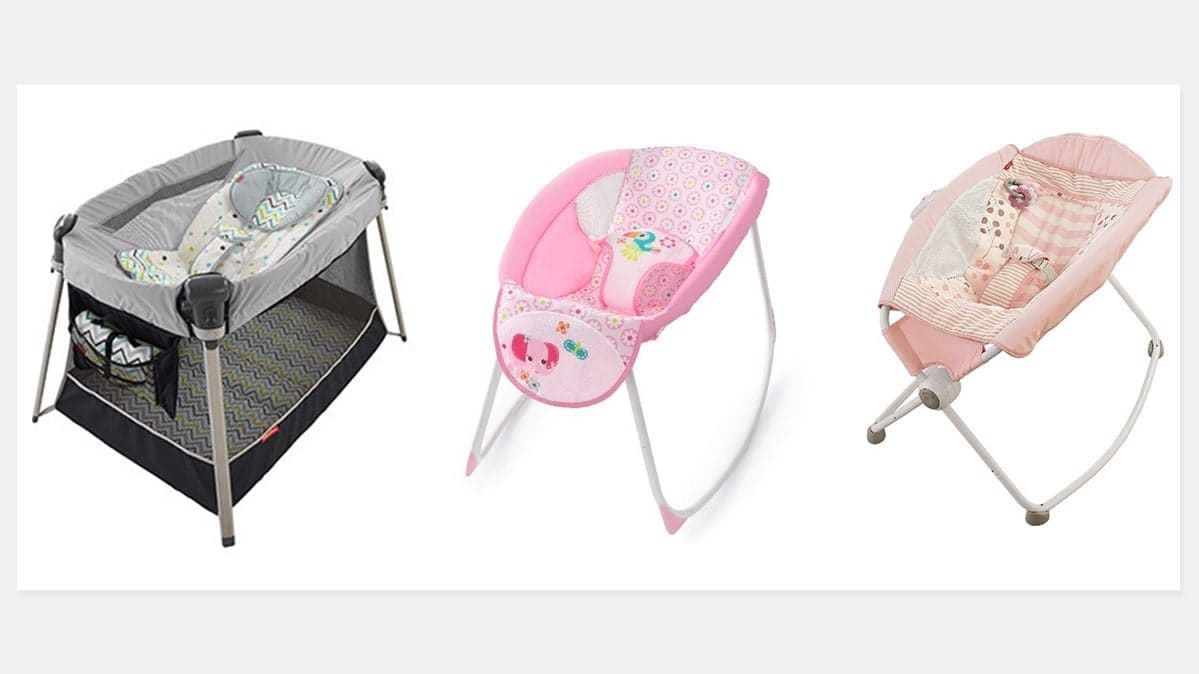 Recall Failures
While this recall error by TJX is glaring, it's not unique and reveals broader problems in the national recall system. As CR previously reported, product recalls can take years to be issued, sometimes only after many injuries and deaths are reported.
Once recalls are put into effect, companies aren't required to do extensive outreach to notify retailers and consumers of the hazard. For instance, of the 122 children's products recalled between July 2017 and June 2019, only 65 percent of the companies involved had information about the recalls on their websites, and only about half posted the recalls on their social media accounts, according to a recent report by Kids In Danger, a consumer safety advocacy group.
Further, the CPSC, a government agency responsible for regulating products, doesn't have the resources to promote recalls widely or ensure their swift enforcement. As a result, recalled products often remain for sale in stores and in the secondhand marketplace, and they're in use in people's homes. Recalled children's products have even been found in daycare centers, according to an August report done by KID and U.S. PIRG, a consumer organization.
As a result, almost 70 percent of Americans said that they hadn't heard about a recall of any product they owned in the past five years, according to a CR nationally representative survey of 1,010 adults, even though millions of products are recalled each year. And according to the CPSC, recall completion rates are often below 10 percent.
Time for a Total Recall
To address these issues, Rep. Grace Meng (D-N.Y.), a founder and co-chair of the Congressional Kids' Safety Caucus, announced today the introduction of the Total Recall Act, which would mandate that businesses improve the way they notify consumers about product recalls.
"We can't expect busy parents and consumers to consistently check for possible problems every time they purchase a product," Meng said. "If a company sells a dangerous item, that company should rightly be expected to market the recall as aggressively as they marketed the sale of the product. The Total Recall Act would ensure that companies commit to effective and impactful outreach on all recalled products."
Meng's legislation would require that companies post recall notices on their websites and on all social media accounts. And depending on the type of recall, the bill either requires or urges companies to spend a minimum amount of money advertising the recall. This includes traditional marketing totaling at least 25 percent of the original budget used to market the product in the first place, and 100 percent of the original social media marketing budget. The bill would also require the CPSC to provide an annual report to Congress on participation rates for each recall.
Nancy Cowles, executive director of KID, says that announcing a recall should be just the first of many steps. "Companies should make the same efforts they do to advertise their products as they do to notify consumers about recalls and retrieve or repair the dangerous product," she says. "This bill would ensure that recalls are more effective in reaching consumers."
CR also supports the legislation. "It's critical for holding companies accountable and keeping consumers safe from defective products," says William Wallace, CR's manager of home and safety policy.
In the meantime, consumers should be on the lookout for recalled products. To stay informed, go to cpsc.gov/recalls, where you can find a list of recalled products, sign up for email alerts, and report unsafe products.