Top 10 Black Friday Shopping Tips for 2021
Follow CR's advice to get the best deals now and through the holiday season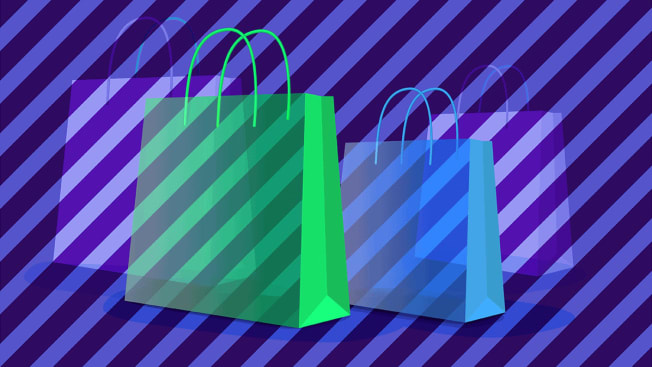 Some of us wait all year for the Black Friday shopping season, our heads filled with the promise of scoring the very best price on a new TV, smart speaker, printer, or other high-tech gadget.
But 2021 presents some unique challenges, with significant shortages in some product categories—yes, laptop computers and gaming consoles, we're talking about you—combined with higher shipping costs and longer delivery times for items ordered online.
It's also tricky to know when to shop. Some of the biggest retailers kicked off their holiday sales weeks earlier than usual this year, and consumers will have to decide whether to buy early to make sure they get the items they want, or hold off until closer to Black Friday in hope of getting the best deals.
As the COVID-19 pandemic continues, many people may choose to minimize their in-store visits and instead shop online. But industry experts expect stores to be more crowded than they were in 2020.
Tips Just for TV Shoppers
Televisions deserve some special attention because so many people shop for deals at this time of year. Here are three Black Friday shopping tips for anyone looking for a new TV.
8. Buy a big TV to get the steepest discount. Analysts say that when promotions get rolling this year, the biggest price cuts are likely to come on larger sets, sizes 65 inches and above. Of course, these typically start off at higher prices than small sets.
However, it's hard to predict how good the deals will be. Paul Gagnon, a senior research director at the market research firm Omdia, says that prices rose through much of the year, which is unusual. He cites unexpectedly high demand earlier in 2021, as well as rising transportation costs, shipping delays, and shortages in key components, including TV panels.
"LCD panel prices are now falling, but the logistics logjam is worse now than before, and the price for shipping containers has skyrocketed," Gagnon says. "The net effect is that higher shipping costs are more than offsetting the decline in LCD panel prices, but it's not yet clear how that will affect holiday promotions."
9. Consider a "derivative" TV model. Starting this month, you'll begin to see low-priced TVs made specifically for Black Friday. Some are available only through a single retailer. These sets are called "derivatives," because they're derived from mainstream models—they just have different model numbers and maybe scaled-back features, such as fewer HDMI inputs or a simpler remote control.
We don't test all the derivative models, but we do bring a number of them into the lab. We often find some derivative TVs from major brands that performed equally well in CR's tests, despite being priced $100 to $150 lower.
Not every TV introduced at this time of year is a true derivative, though. So it can be hard to judge the quality of newly introduced sets, and it's difficult to compare prices, too. Consumer Reports will report on heavily promoted sets as they come on the market, and help you pick out the better deals.
10. Beware the cheapest set. Super low-priced doorbuster specials draw people in with visions of savings, but the sets—often from lesser-known brands—are not always worth the price.
"It is always worth reminding people that Black Friday products are often older technology or specifically engineered to sell at a special Black Friday price and may not be exactly what a consumer would choose," NPD's Baker says.
Keep in mind that you'll be watching your new TV for a number of years. If you're not happy with the features or picture quality, you may regret not spending the extra $50 to $100 to get something better.
Those loss-leader TVs are usually at their rock-bottom price, too. A retailer may have more wiggle room on a step-up or flagship model, and you shouldn't hesitate to ask for a better price—regardless of the time of year.
When you shop through retailer links on our site, we may earn affiliate commissions. 100% of the fees we collect are used to support our nonprofit mission. Learn more.