When you shop through retailer links on our site, we may earn affiliate commissions. 100% of the fees we collect are used to support our nonprofit mission.
Learn more.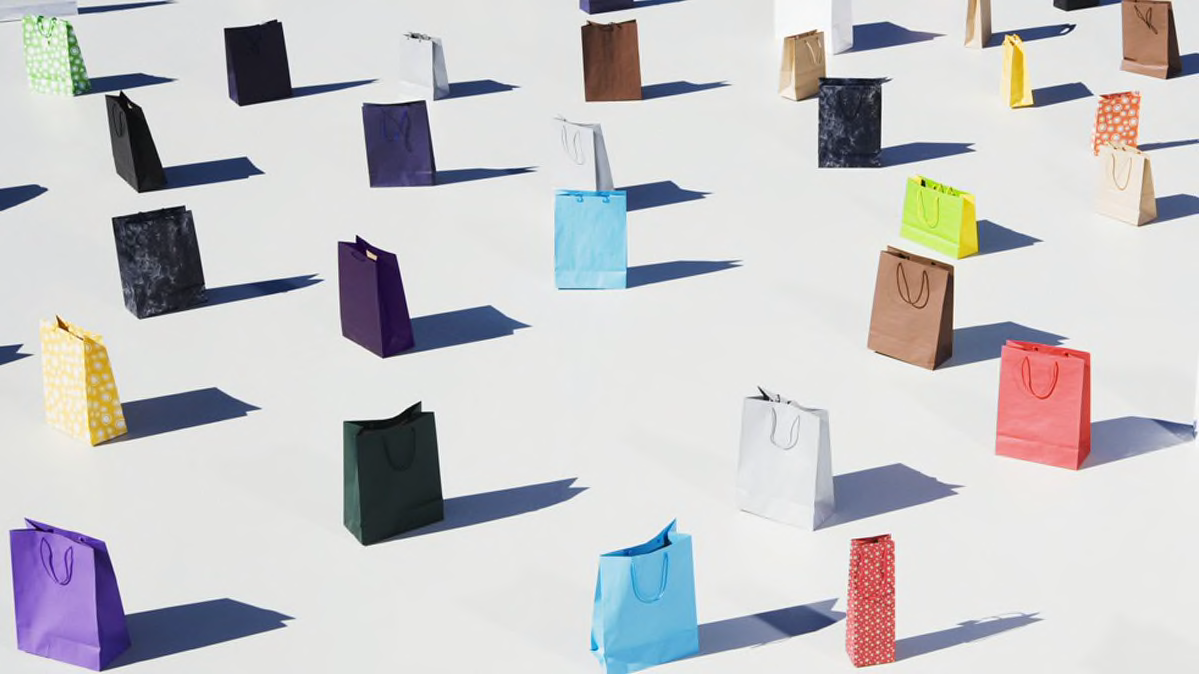 Some of us wait all year for the Black Friday shopping season, our heads filled with the promise of scoring the very best price on a new TV, smart speaker, printer, or high-tech gadget.
But as you can imagine, 2020 presents some unique challenges, with significant shortages in some product categories—yes, laptop computers, we're talking about you—and unclear guidance on timing, given that many of the biggest retailers plan to kick off their holiday sales weeks earlier.
Thanks to the COVID-19 pandemic, many of us will be cutting back on in-store visits and shopping online instead. And that's going to alter the nature of holiday promotions, too.
There's one thing that isn't changing, though: Many of those deals masquerading as fantastic bargains are not as good as they look—and you don't want to let all the marketing hype fool you.
No worries—Consumer Reports has been tracking Black Friday deals for years, and we know all the tricks. Our top 10 Black Friday shopping tips will help you find the best offers and keep the frustration—and overspending—to a minimum.
The final three tips apply specifically to TVs, always a hot-ticket item at this time of year.
1. Start early. Analysts we spoke to agree that starting to shop early this year will be a good strategy, not only because deals are kicking off earlier but also because hot products may quickly sell out or fail to arrive at your doorstep in a timely manner.

"Shoppers who do all their purchasing before Black Friday are more likely to find items in stock, and they have the best chance of getting their purchases shipped in a timely fashion," says Michael Bonebright, consumer analyst at comparison shopping site DealNews.com.
Walmart, for example, just announced it will have three "Deals for Days" events staggered throughout November that kick off online and then move to stores. Target's "Deal Days" will also span the entire month of November.
Stephen Baker, vice president for industry analysis at the market research firm NPD Group, cautions that while it's tempting to wait until the last minute to see whether even better deals emerge, the product shortages we saw earlier in the year could be repeated this holiday season, thanks to a high demand for electronics. This will be especially true for TVs.
"The bottom line is that TV prices will always fluctuate, and the best time to buy a TV, especially during a holiday with anticipated record demand, is really when you have decided on the product you want," he says.

To judge how good the deals really are in crunch time, you need to track prices leading up to Black Friday. The same goes for Cyber Monday, which now stretches into a week of online specials.
2. Skip the in-store sales and shop online. There will probably be fewer big in-store promotions this year—no reason to attract crowds—and more emphasis on online shopping, with either free delivery or ship-to-store programs with curbside pickup.
"Since the shift to online shopping has been so successful, I expect many retailers to double down on that strategy and offer promotions throughout the whole month, essentially turning Cyber Monday into a Cyber November," says Paul Gagnon, senior research director at market research firm Omdia Gagnon.
That means retailers may react to prices offered by their online competitors, making it possible for new deals to emerge throughout the holiday shopping period.
Several major retailers—including Best Buy, Target, and Walmart—have already announced they'll be closed on Thanksgiving. At those retailers still holding in-store events, expect to find COVID-19 safety protocols in place, such as mandatory mask requirements and limits on the number of people allowed inside the building at one time. That will probably mean fewer doorbuster stampedes and fewer die-hard shoppers lined up in the wee hours of the morning waiting for the doors to open.
3. Use websites and apps. You don't have to go retailer by retailer to compare prices. The Consumer Reports website lists the current prices at various outlets for the products in our ratings. You can also try Google Shopping, PriceGrabber, and Shopzilla. When you're in a store, smartphone apps such as BuyVia, Shopkick, ShopSavvy, and Shopular let you scan bar codes or QR codes to compare prices, get discounts, and score coupons.
There are now dozens of websites that post leaked Black Friday ads. We regularly check BestBlackFriday.com, DealNews, TheBlackFriday.com, Deals Plus/BlackFriday.fm, and GottaDeal. Sign up for deal alerts, which you can usually filter by product category.
Retailers such as Amazon, Best Buy, Target, and Walmart, have their own shopping apps, as well. Amazon's mobile app, for example, lets you use a smartphone camera to scan products and price-shop online. (When you're done shopping, delete the apps you don't use to protect your privacy and security.)
But direct comparison shopping can be really tough in the run-up to Black Friday. The best deals often feature models unavailable at other stores or nowhere to be found earlier in the year. Here are two quick tips:
• Use browser extensions. These are small bits of software you can add to web browsers, such as Chrome and Firefox, that can customized your browsing experience. For example, tools such as CamelCamelCamel and Honey let you use your web browser to see price histories and get price alerts or coupons for any product you shop for online.
• Add items to your shopping cart. If you see an offer you like, add the product to your shopping cart, which can speed up the ordering process. Then, go check the websites of other retailers to see whether the price is really special. If it is, then check out. Just remember that with some retailers, including Amazon, you need to be logged in for shopping cart items to be saved, and putting an item in your cart doesn't reserve it; you need to place your order and get a confirmation that it has been received.
4. Use loyalty programs. Store loyalty programs often grant members early access to coupons, sales, and promotions, then let them earn rewards on what they buy. So sign up for Black Friday shopping alerts. In some cases, you can even find out whether the products you want are in stock or eligible to buy online and pick up at a store, which can save you money on shipping.
5. Get social. The Facebook pages, Instagram posts, and Twitter feeds of your favorite retailers are a great way to find out about exclusive deals and promotions. Retailers will often reward customers who like or follow them with special alerts to Black Friday discounts and incentives. And of course texts, tweets, and social media posts are an easy way to share Black Friday shopping intel with your friends.


6. Create a budget—and stick to it. Yes, this sounds simple. But Black Friday sales, especially the doorbuster specials available in limited quantities, are designed in part to get you into a store or shopping online so that the retailer can sell you items you weren't intending to buy. It's really easy to get caught up in the excitement and overspend. Decide ahead of time how much you want to spend on your Black Friday shopping spree, and do your best to resist impulse buying, especially if you're not sure how good a deal is.
With the shift to online buying, more of us will be using credit cards to pay for purchases. One benefit is that many cards will double the manufacturer's warranty. But be wary of the interest-free promotions offered by store credit cards. They're fine if you're disciplined enough to pay off the balance before the promotional period ends, but if you don't do that, you'll get stuck paying interest on the full amount of the purchase, even if you've paid down a lot of the balance.
7. Check all store policies in advance. It's always good to know a store's price-match and return policies. We expect more retailers to price-match specific deals this year. Almost all the major retailers have some form of price-match policy, and they've been expanding them almost every year.
For example, Target has already announced that it is extending its price-matching guarantee on items advertised as a "Black Friday deal" from Nov. 1 through Dec. 24, so it will refund the difference if you find the product listed at a cheaper price at Target or Target.com after you buy it. The 14-day price match holds for competitors, though.
Some stores do suspend their price-match guarantees on certain items during the Black Friday weekend, though, so read the fine print. Check the return and exchange policies for Black Friday sales to make sure that the store won't charge a restocking fee for any item you bring back.


Tips for TV Shopping
Televisions deserve some special attention, because so many people shop for deals at this time of year. Before we begin, though, here are two things to keep in mind.

Many people bought TVs in the spring, as the COVID-19 pandemic kept families at home. That resulted in product shortages for TV brands. And, due to substantial increases in the cost of TV components such as LCD panels, the price of some TVs increased over the summer.
It's not yet clear how those things will affect TV pricing and promotion during the holidays.
With all that in mind, here are three last tips for TV shoppers.
8. Get the best deals on big TVs. Gagnon of Omdia says the average price of a 55- or 65-inch set will be 18 to 20 percent lower this holiday season than last. And for 75- to 86-inch sets, the savings could be up to 35 percent. "It's worth keeping in mind that we see the biggest jump in demand when prices fall below $500 in absolute terms, and we are already seeing a lot of 65-inch LCD TVs below this mark," Gagnon says. "We expect to see more during the holiday season this year."
9. Consider a "derivative" TV model. Starting this month, you'll begin to see low-priced TVs made specifically for Black Friday. Some are available only through a single retailer. These sets are called "derivatives," because they're similar to the models we're used to seeing but have different model numbers and often come with fewer features (maybe fewer HDMI inputs or a stripped-down remote control).
We don't test all the derivative models, but we do bring a number of near-twins into the lab and have found a few derivative TVs from major brands that performed equally well in CR's tests, despite being priced $100 to $150 lower.
Not every TV introduced at this time of year is a true derivative, though. So it can be hard to judge the quality of these sets. It's difficult to compare prices, too, because the model numbers don't line up and the sets are often available at only one retailer.
Consumer Reports will report on heavily promoted sets as they come on the market, and help you pick out the better deals.
10. Beware the cheapest set. Super low-price doorbuster specials draw people in with visions of savings, but the sets—often from lesser-known brands—are not always worth the price.
Keep in mind that you'll be watching your new TV for a number of years. If you're not happy with the features or picture quality, you may regret not spending the extra $50 to $100 to get something better.
Those loss-leader TVs are usually at their rock-bottom price, too. A retailer may have more wiggle room on a step-up or flagship model, and you shouldn't hesitate to ask for a better price—regardless of the time of year.
"It is always worth reminding people that Black Friday products are often older technology or specifically engineered to sell at a special Black Friday price and may not be exactly what a consumer would choose," the NPD's Baker says.