When you shop through retailer links on our site, we may earn affiliate commissions. 100% of the fees we collect are used to support our nonprofit mission.
Learn more.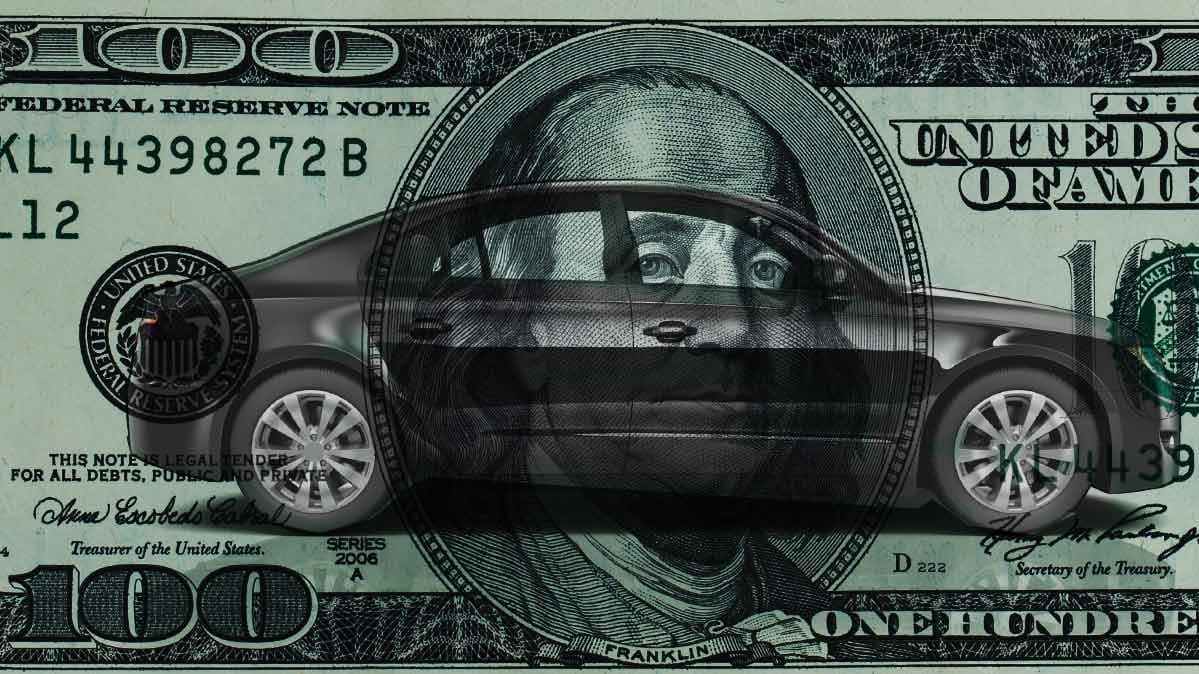 A rule scheduled to go into effect on August 19 that would make car title loans a less risky ride has been delayed for 15 months by the Consumer Financial Protection Bureau.
These loans, in which borrowers put up their car as collateral, can be hazardous indeed. One in nine car title borrowers fall behind on payments and have their vehicles repossessed, according to a 2015 Pew study (PDF).
Known as the underwriting provision, and first proposed by the CFPB when Barack Obama was president, the now-delayed provision was intended to prevent people with limited resources from getting car title loans they couldn't afford in the first place. It would require lenders to make sure that borrowers had the financial ability to pay their loans back before granting them.
Under President Trump, the CFPB has already drafted a proposal to do away with the underwriting provision after the delay.
Like payday loans, car title loans—also known as auto or vehicle title loans, or simply title loans—are tempting to people who need a substantial amount of cash quickly and have few other options to get it. They are usually for 30 days and for sums averaging $959 (PDF).
But they are expensive. While some states cap interest rates, others don't. And according to the Federal Trade Commission, lenders, on average, charge 25 percent interest per month, the equivalent of a 300 annual percentage rate (APR). (In contrast, the typical credit card charges 16 percent to 26 percent APR.) And this doesn't count hundreds of dollars in additional fees, says Bruce McClary, vice president of marketing of the National Foundation for Credit Counseling.
So, for example, if you borrow $1,000 for 30 days at 25 percent a month interest, you'll owe at least $1,250 one month after taking the loan (the $1,000 original loan amount plus $250 in interest plus fees). If you can't pay within that month, you can roll the debt over for another month—in some states, rollovers happen automatically—accruing more interest and fees.
Many borrowers, unable to pay on time, find themselves with multiple loan rollovers and thus caught in a debt trap that could eventually cost them their car. Car seizure, of course, can lead to many new problems if it means they're no longer being able to get to work or to the store to buy food.
That's what's happening to Amber DuBois, 34, of Cedar City, Utah, a single mother of four and a full-time electronics engineering student at Southern Utah University. She was on the verge of falling behind on her rent and bills, and didn't have time to wait for the $3,000 in scholarship money she was expecting. So she took a $3,000 title loan on her 2010 Kia Soul, intending to pay it off in a month.
To her dismay, when her scholarship came through it was a third the size she expected. In the months that followed, DuBois rolled the loan over twice, paying interest and fees that were almost as high as rent. After that, she couldn't keep up with the payments and simply stopped making them.
"Right now I'm on a default status, which means I'm waking up every single day praying that my car is still outside," she says.
How the Title Loans Industry Works
Her story is far from uncommon, the Pew survey found. Only 12 percent of car title borrowers succeed in paying a 30-day loan in time. Most are forced to roll the loan over for one or more additional months, and almost 40 percent roll the loan over seven or more times before they are through.
Critics of car title lending say lenders count on borrowers defaulting at a high rate. "If everybody was able to pay these loans back in a month or two, the industry wouldn't be viable," says Michihiro C. Sugata, an assistant professor of sociology at Humboldt State University, California, who recently published two research papers on the title loans industry. "The profit comes from the rolling of loans over and over. So the system really is a long-term debt program at triple-digit interest rates."
Proponents of car title lending say these lenders serve an important purpose by providing short-term emergency loans to people who need to address an immediate financial crisis. They applaud the CFPB's decision to delay the underwriting rule.
The Community Financial Services Association of America, which represents a number of companies in the nonbank short-term lending industry (also known as the payday lending industry), says government should focus on addressing illegal loan sharks rather than the short-term lending sector. Over-regulation would force short-term lenders to go out of business and leave customers vulnerable to dangerous, illegal alternatives, they say.
A libertarian think tank, the Competitive Enterprise Institute, argues that the underwriting requirement would make it harder for financially distressed borrowers to obtain the quick cash they need.
Car title loans are advertised as a temporary way to get money fast in an emergency. "But it's not quick cash if it becomes a cycle of unaffordable debt," says Suzanne Martindale, senior policy counsel at Consumer Reports. "These lenders buy up storefronts in underserved communities. They do aggressive Google and Facebook ads, radio, TV, whatever is needed to get you in the door. But once they get you to start borrowing, they will make a handsome profit if they can get you stuck in a longer cycle of debt."
Companies offering loans with lower (two-digit) APRs and fees do exist in the short-term lending industry, Martindale says. But as these firms have fewer resources than the three-digit lenders to invest in marketing and search optimization, "when you go to Google and type in 'get a $1000 loan,' their stuff doesn't pop up."
How to Protect Yourself
The best way to avoid problems when you have a cash-flow emergency is to prepare for the possibility. Most financial experts recommend having an emergency fund with enough money to cover three to six months of expenses. One way to help fund that account is to look at your monthly bills to see where you might trim expenses. Perhaps there are phone or cable services you could give up. In the Pew study, three-fourths of title loan borrowers admit they could have cut back on their expenses to avoid taking a car title loan.
Another way to prepare yourself for a financial emergency is to join a credit union that offers affordable payday alternatives, McClary suggests. Some credit unions require that you join through a church, an employer, or a community group. To join, you purchase a share for $5 to $25. Credit unions may also charge a nominal fee to open your bank account. The National Credit Union Administration has a credit union locator and provides detailed information on how to join.
Joining a lending circle is another alternative. These are groups that encourage you to save and raise your level of financial stability. When you join a lending circle, you pay a certain amount, such as $50 or $100 a month, into a pot of money that can be used to provide interest-free loans to members of the circle. The Mission Asset Fund is a nonprofit organization that can help you join a circle. "Lending circles are a tremendous resource, and one that has helped a lot of people," McClary says.
But if you have no socked-away savings and you're not in a credit union or lending circle, you still have alternatives that are better than taking a car title loan when you need money quickly.
For example, if you're a member of the military or a qualified dependent, you can get a short-term emergency loan for zero percent interest from a military relief organization such as Army Emergency Relief, the Navy-Marine Corps Relief Society, and the Air Force Aid Society. Every branch of the military has one, McClary says.
The next best step is to try to borrow from friends and family. It's not comfortable to ask people for money, but that could be a better solution in the short term than taking out an expensive loan.
Or perhaps you have an item of value to sell. "Even going to a pawn broker is better than getting a title loan. The worst thing that can happen is that you'll lose a family heirloom," Martindale says.
If none of these options is available to you, and you need to find an institution to borrow from, don't just go to Google or the nearest storefront lender. Visit local nonprofits, charities, churches, or community development organizations that may have information about the better lenders in your area. While some of the finance companies they recommend may offer loans that are expensive, they are likely to be cheaper and less risky than car title loans, says McClary.
You can also turn to a nonprofit counseling agency that offers free or low-cost advice sessions. You can find one through the National Foundation for Credit Counseling or the Financial Counseling Association of America, both listed on USAGov.
"It's a good idea to reach out to a nonprofit credit counseling agency to talk about the financial choices that you're having to make, choices that will keep you out of a car title lender," says McClary.