9 Products That Help Us Get a Good Night's Sleep
CR's testers, writers, and editors talk about what ups the cozy factor in their bedrooms
When you shop through retailer links on our site, we may earn affiliate commissions. 100% of the fees we collect are used to support our nonprofit mission. Learn more.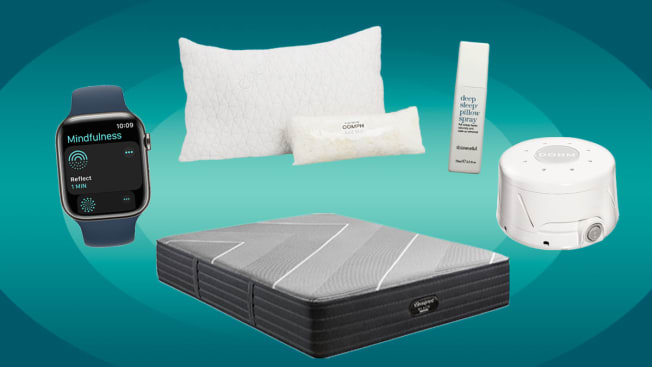 A satisfying snooze can require a lot more effort than just closing your eyes and counting sheep. Maybe you've rid your space of bright screens, installed blackout curtains, or imposed a strict lights-out schedule with a calming, meditative ritual to boot.
Sometimes the best tips for a better night's sleep can come from friends. Luckily, some of mine just so happen to be the people at CR who test products like mattresses and pillows, and who explore the latest science of sleep in their articles. Here are their favorite products that help them nod off and stay asleep.
A great set of sheets is a must for Joanne Chen, CR's deputy home editor who has spent 15 years digging into health trends, including the quest for better sleep. "I realize there are better sheets, including stronger ones for less money and softer ones for more. But for the price, I personally love the smooth, almost silky feel of these sheets," Chen says of the Brooklinen Luxe Core set. "Slipping into them feels instantly pampering and soothing."
Feather Bed
Blue Ridge Down Pillowtop Featherbed (Queen)
James Dickerson is CR's chief scientific officer, and he approaches even his sleep with the same rigor that he applies to all of CR's testing methodologies. Dickerson credits his feather bed as a driving force for a good night's sleep. He says a down pillowtop layer provides a comfortable barrier, with added support, between him and the mattress. "Down retains and releases heat much more fluidly than feathers," he says. "Also, it is notably softer and lighter than feathers."
White Noise Machine
Marpac Dohm Classic White Noise Machine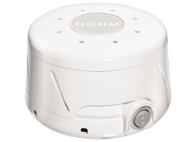 Here's one for durability. Deb Silber, CR's deputy home editor, and her husband purchased a white noise machine in the '80s, and it's been whooshing them to sleep nightly ever since. "It's incredible, and it's super-simple—it's a fan, and I think that's its strength," says Silber. 
While the original Sleep Mate by Marpac Model 900 is considered "vintage" nowadays, the company has since rebranded as YogaSleep and offers a wide variety of white noise machines. It even makes travel versions, which Silber plans on buying—"the toughest thing for my husband and I, when we go on the road, is leaving our soothing Sleep Mate behind!"
Hybrid Mattress
Beautyrest Black Hybrid Mattress (Queen)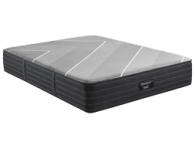 Keith Flamer, a CR home writer who, among other things, has reported on wellness, loves his Beautyrest Black mattress, which features a twisted cable coil bottom and a memory foam top, and is paired with an adjustable base. In fact, it's so comfortable that it often feels like he's sleeping in the bed instead of just on it. "Each night, I push the remote zero-gravity button and read 'Hamilton: The Revolution' or Ken Burns' 'Baseball' history book," says Flamer. "It relieves pressure off my back—and the pressures of the day—before lulling me to sleep with 'Hamilton' tunes echoing in my head. So I don't worry about sleep, I just 'Wait for It.'"
Scented Pillow Spray
ThisWorks Deep Sleep Pillow Spray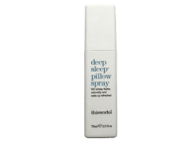 Sometimes something as simple as a little boost to the olfactory system can help you relax before bed. In fact, a 2015 study conducted on college students with self-reported sleep issues found that inhaled lavender essential oils combined with sleep hygiene improved their quality of sleep. Cue scented pillow sprays.

"I currently have three—yes, three!—herbal-scented pillow sprays on my bedside table, but my favorite is Deep Sleep by ThisWorks," says Mary Beth Quirk, CR's shopping editor. "While it's a combination of lavender, vetivert, and wild chamomile, the lavender is the strongest scent—though not cloyingly so; just one whiff, and I feel like I can breathe easier and deeper." Quirk sprays it lightly on her pillows and sheets before jumping into bed and sometimes even when making her bed in the morning.  
While evaluating a selection of sleep trackers for two weeks, Allen St. John, a CR tech writer, realized that even though it's intriguing to quantify REM sleep down to the minute, that amount of information can sometimes be overwhelming and stressful. "The Apple Watch Series 7 takes a different approach. It delivers total sleep duration and weekly trends about my sleep patterns instead of a micro-analysis of last night's slumber. The result? One less thing to worry about at 4 a.m." 
Sleep Cap
Grace Eleyae Satin Lined Slap Cap, Set of 2
Tanya Christian, a home editor who's reported on sleep staples like CR's best pillows and mattresses for side-sleepers, has always been in the practice of protecting her hair with a scarf at night, but this satin-lined slap cap was a bit of a game-changer. "I like having my hair off of my neck and away from my face and pillow when I sleep," says Christian. "This cap allows me to wrap my hair up with minimal effort in just a few seconds. Plus, it pretty much guarantees me a good hair day in the morning." 
The Original Casper mattress is Paul Hope's secret to a solid snooze. The CR home writer has over a decade of experience in covering consumer products and has written about subjects such as finding the best mattresses for couples. "It's perfectly firm and soft at the same time, meaning it's comfy if I sit up reading before bed but also a joy to sink into when I go to sleep," says Hope. "And as someone who switches between side and back sleeping, I love that I wake up equally well-rested no matter how I shift in the night."