When you shop through retailer links on our site, we may earn affiliate commissions. 100% of the fees we collect are used to support our nonprofit mission.
Learn more.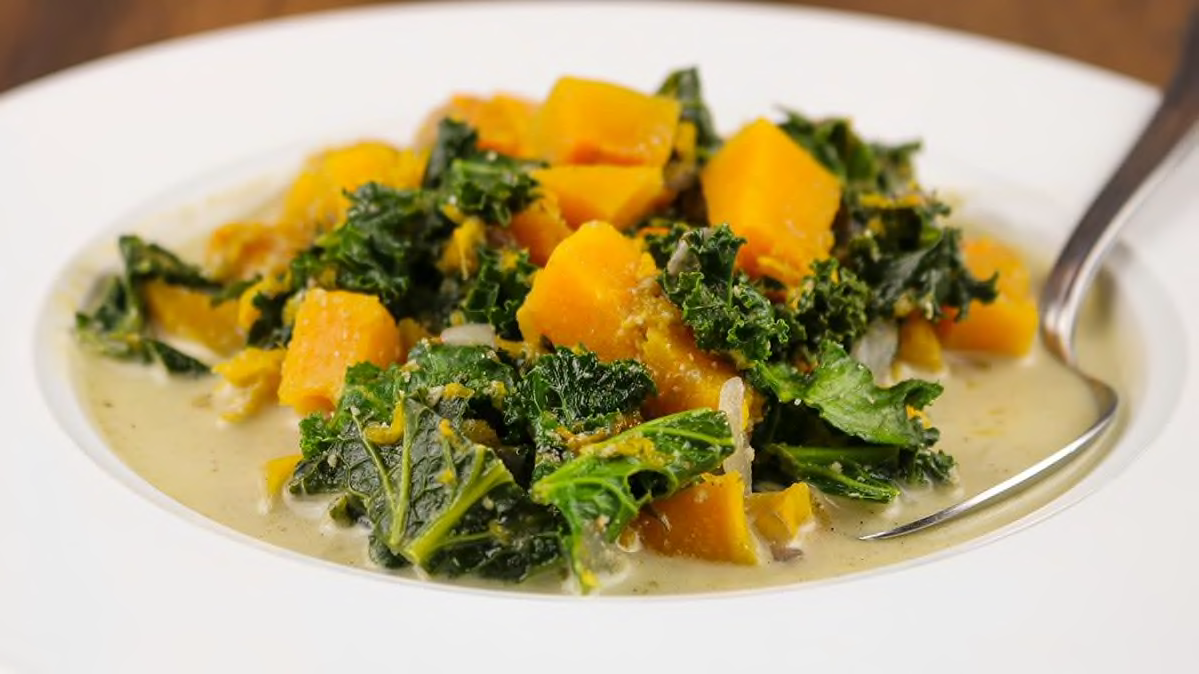 Nutritionists advise preparing more of your meals at home, and for good reason: Doing so raises the nutritional quality of your diet. Studies have shown that home cooking fans may get more fruits and vegetables and less sodium and unhealthy fats than those who dine out—or do take out—frequently. And they tend to weigh less and have a lower risk of type 2 diabetes, too.
Of course, what stops a lot of people from cooking more often is lack of time. "It seems easier to order a pizza after you've been working all day," says Amy Keating, R.D., a CR nutritionist. But there's another option for having a healthy dinner ready when you are: using a slow cooker.
Slow cookers aren't just for beef brisket, pulled pork, and heavy stews. Using one makes it easier to add healthy foods that take a while to cook, such as whole grains and lentils, to your meals.
"You can either make recipes that contain these ingredients, or just cook a big batch of them on the weekend and refrigerate them to use in meals throughout the week," says Keating. Slow cookers are also an ideal way to cook lean cuts of meat; they'll turn out tender and tasty. They even come in handy for breakfast; switch one on overnight to make steel-cut oatmeal or an egg casserole.
Convinced? Pull out your slow cooker, or consider buying one of CR's top rated machines (below), and try one of these nutrient-packed, tasty, and hearty recipes tonight.
Butternut Squash and Kale Soup
4 cups cubed butternut squash
2 sweet potatoes, peeled and cubed
½ cup quinoa, rinsed
1 (15.5 ounce) can low-sodium cannellini beans, drained and rinsed
2 leeks (root and dark green parts removed), sliced crosswise and washed.
2 cloves garlic, chopped
1 stem fresh rosemary
¼ teaspoon salt
½ teaspoon black pepper
4 cups chicken stock
2 cups water
4 cups curly kale, trimmed of tough stems and torn into bite size pieces
2 tablespoons olive oil
Directions
1. Place squash, potatoes, quinoa, beans, leeks, and garlic in a slow cooker. Add rosemary, salt, and black pepper.
2. Pour chicken stock and water over mixture. Top with kale.
3. Cook on high 4 hours or on low 8 hours. Stir. Remove rosemary stem. Stir in olive oil
Makes 8 servings
Nutrition information per serving (1¼ cup): 220 calories, 5 g fat, <1g saturated fat, 35 g carbohydrates, 6 g fiber, 5 g sugars, 10 g protein, 400 mg sodium
Slow Cooker Chicken Chili
1 large onion, chopped
1 clove garlic, minced
2 red peppers, chopped
2 cups frozen corn
2 (14.5-ounce) cans diced tomatoes
1 (15.5 ounce) can no salt added black beans, drained and rinsed
2 tablespoons tomato paste
2 teaspoons chili powder
1 teaspoon cumin
¼ to ½ teaspoon cayenne pepper, depending on taste
1/8 teaspoon cinnamon
1 pound boneless, skinless chicken thighs
¼ cup chopped chives
¼ cup chopped cilantro
Shredded cheddar cheese, optional
Nonfat yogurt, optional
Directions
1. Place the onion, garlic, red peppers, corn, tomatoes, beans, and tomato paste, in a slow cooker. Add chili powder, cumin, cayenne pepper, and cinnamon. Place the chicken thighs on top of mixture.
2. Cook on high 4 hours or on low 8 hours.
3. Remove the chicken from the slow cooker and shred the meat with two forks. Return the shredded meat to the slow cooker and stir. Stir in chives and cilantro. Serve topped with shredded cheddar and nonfat yogurt, if using.
Makes 8 servings
Nutrition information per serving (1¼ cup): 190 calories, 4 g fat, 1 g saturated fat, 26 g carbohydrates, 6 g fiber, 9 g sugars, 17 g protein, 320 mg sodium
Mushroom Stew with Lentils and Barley
4 cups chicken stock
4 cups water
8 ounces sliced baby bella mushrooms
3.5 ounces sliced shitake mushrooms
1 onion, chopped
2 carrots, chopped
2 stalks of celery, chopped
2 cloves garlic, minced
¾ cup pearl barley
¾ cup lentils
4 sprigs fresh thyme
2 bay leaves
¼ teaspoon salt
½ teaspoon black pepper
¼ cup chopped parsley
Grated Parmesan cheese (optional)
Directions
1. Place the stock, water, mushrooms, onion, carrots, celery, garlic, barley, lentils, thyme, and bay leaves in a slow cooker. Add salt and pepper.
2. Cook on high 4 hours or on low 8 hours. Remove bay leaves and thyme stems. Stir in parsley and top with grated Parmesan, if using.
Makes 8 servings
Nutrition information per serving (1¼ cup): 180 calories, 1 g fat, 0 g saturated fat, 32 g carbohydrates, 6 g fiber, 3 g sugars, 12 g protein, 310 mg sodium