When you shop through retailer links on our site, we may earn affiliate commissions. 100% of the fees we collect are used to support our nonprofit mission.
Learn more.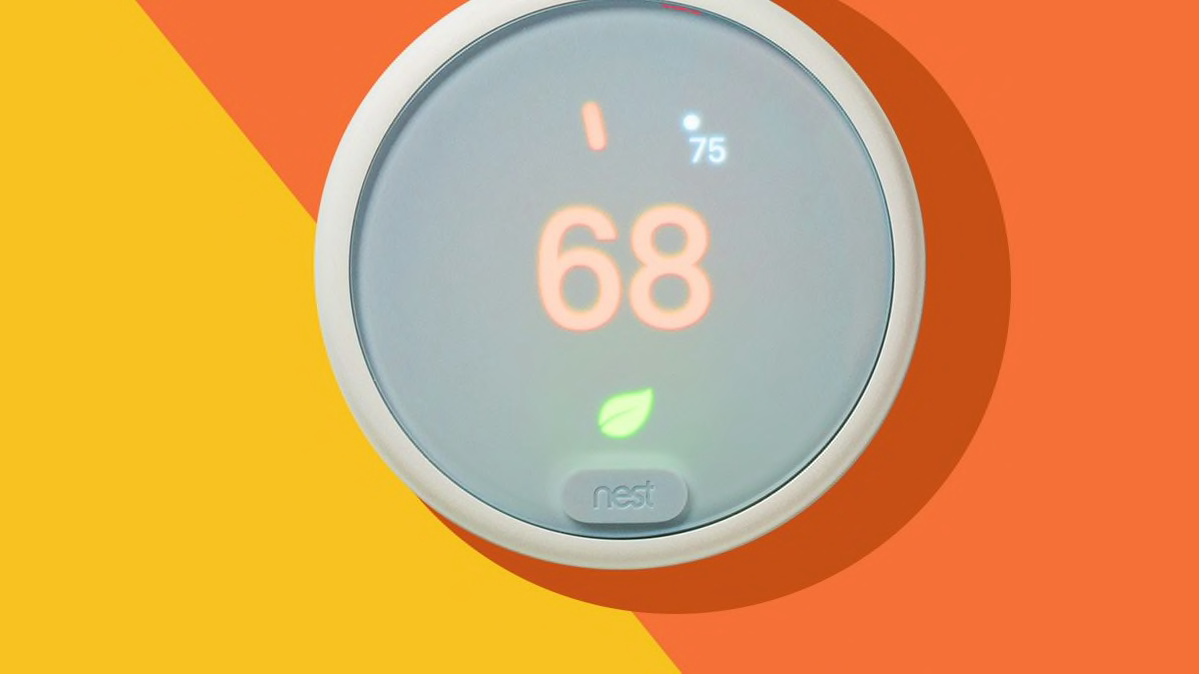 Google created a small uproar this past May when it announced that it would be shutting down its Works With Nest program. The WWN smart home ecosystem allows Nest devices such as thermostats and security cameras to integrate with third-party smart home products, such as Amazon Echo smart speakers and August smart door locks.
If you're a Nest user, Google wants you to switch to its Works With Google Assistant (WWGA) program instead. But that transition won't be seamless.
"When you purchase a product, you expect it to work a certain way based on how it's marketed to you," says Justin Brookman, director of consumer privacy and technology policy at Consumer Reports. "But more and more products run on software that can be remotely changed by the manufacturer, highlighting the fact that we have weaker ownership rights over connected products. If Google takes away features or privacy protections for these devices, that could lead to frustration and disappointment for Nest customers."

CR has tested many Nest products, such as the Nest Learning Thermostat and Nest Secure home security system, and most of them perform well. But it's unclear how Google's changes will affect the convenience of using Nest devices. In fact, three months after the announcement, the company hasn't fully worked out the details of the switch.
One thing's for sure: The Nest WWN program ends Aug. 31, and you won't be able to add any new devices to your WWN system from that date onward. However, Google says that any existing products you have already hooked up to your WWN system will continue to function normally, though it's unclear how long they will continue to work. Google simply says it will inform users "if we make changes to the existing WWN connections available to you."
So should you stay or should you go?
"For consumers, the initial transition could be difficult, especially for those that invested heavily in the Works With Nest ecosystem," says Blake Kozak, a smart home analyst for market research firm IHS Markit. "But for new and existing users, the long-term benefits far outweigh the short term complications."
Here's what you need to know to consider whether you should make a move, and do it now.
Reasons to Stay With Nest
If you have a Nest smart home setup with a bunch of third-party devices all utilizing WWN integrations, it doesn't make sense to migrate to a Google account right now. (Examples include Philips Hue smart lights, Chamberlain smart garage doors, and Wemo smart plugs.) That's because you won't be able to use those same types of integrations with Google's WWGA program. Your Nest system will keep working the same way as long as you don't disconnect the software connections between devices. However, you won't be able to add any new ones, either.
Here's a look at the functions Google has disclosed so far that WWN users will lose if they switch to WWGA:
Advanced smart-home device integration: With Nest, you can connect devices so that they work in concert to, say, turn down the thermostat when your smart oven is on, so you don't overheat your room. Not so with Google's program. It allows you to control individual devices one of only two ways: by using voice commands with its assistant and by accessing your WWGA account to program times for each device to turn on or off. The kind of sophisticated integration that comes with WWN is not available with Google's ecosystem. And there's no telling whether it ever will become available. The company says in its support pages that once features are available in the WWGA program, they'll send email invitations to Nest users instructing them to migrate over.
Nest's Home/Away Assist feature for third-party devices: Nest's popular Home/Away Assist feature—which uses the smartphone location data of family members as well as Nest sensors to detect whether anyone's home in order to activate smart-home devices automatically—will work only for Nest products, not third-party devices. That means your Nest thermostat could adjust the temperature by itself when you get home, but your Phillips Hue lights won't come on. Google says it plans to bring a similar feature to the WWGA program in early 2020.
Access your Nest Cam via Apple TV and Android TV: With Nest, you can do things like quickly check your nursery camera by switching between screens on your television while watching Netflix via Apple TV or Android TV. A Google account does not offer this convenience.
Control using just one app: For the time being, if you switch, you will need to juggle both the Nest app and Google Home app to access certain features. For example, the Nest app will be required to control thermostat schedules and smart locks. The Google Home app will be required to manage family member accounts and rename or delete homes in your system.

Reasons to Switch to Google
If you don't use any WWN integrations—say, you own only a Nest thermostat or Nest Protect smoke detectors—it could make sense to switch to the Google system now because you won't lose any integration features. You may still need to use both the Nest app and Google app to control certain features, though. Switching also makes sense if you already use Amazon Alexa to control your Nest devices, because Google already released a new integration for that connection as part of the WWGA ecosystem.
One of the biggest advantages of the WWGA program is that it works with over 30,000 devices, far more than the WWN program. That means you will have many more options if and when you decide to add more products to your smart home setup. Whether Google's integration with these devices can match the level of sophistication of Nest's current integration capabilities remains to be seen.
A note on privacy: If you're concerned that Google will use your Nest device data to target you with ads—which it does when you use its search engine—Google explicitly claims it will not use your home data for generating personalized ads. However, it does and will continue to use Google Assistant data, including smart home device commands, for ad personalization. Google says your account will be more secure and you'll also receive new software features in the future that Nest users won't get.
The bottom line is, Google's smart home system may well turn out to be even better than Nest's, according to experts such as Kozak, but in the near term, consumers will have to endure some growing pains.
"Although Works With Nest is going away, it is likely consumers will find what they are looking for with Works With Google Assistant," Kozak says.